Games conclude at US Youth Soccer ODP Interregional Showcase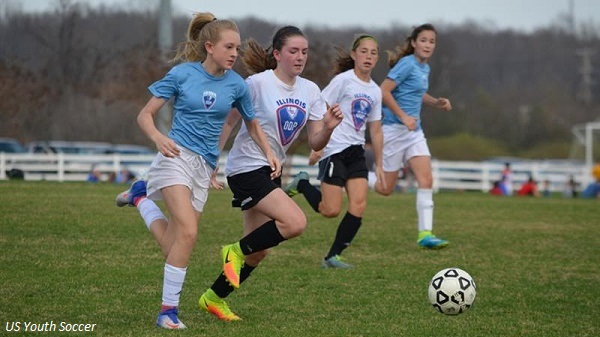 DAY 3 of 3 | Schedule
MEMPHIS, Tenn. (Via US Youth Soccer) – The US Youth Soccer Olympic Development Program (ODP) Interregional Showcase, featuring boys and girls teams in the 2000-2005 age groups from Region II (Midwest) and Region III (South), completed play on Monday at the Mike Rose Soccer Complex in Memphis, Tennessee.
With nearly 100 teams among nine states, the event allowed players to compete in a competitive showcase environment in front of several college coaches. The participating Region II states include Illinois, Iowa, Kansas, Kentucky, Missouri and Nebraska, while the participating Region III states include Alabama, Arkansas and Tennessee. The event also provided players the opportunity to attend classroom sessions and panel discussions.
After a weekend of games, Nick Gasperi, a goalkeeper on the 2000 Boys Kansas ODP team, appreciated the opportunity to play against different coaching styles and different kinds of players. He also saw a difference between the first day of games and the last day.
+READ: US Youth Soccer ODP Interregional Showcase continues in Memphis
"There are good players in every age group. [ODP] kind of pools together the best of them," Gasperi said. "It really creates a competitive environment that I think benefits everyone—players and coaches. The first day, I was still trying to learn everyone's name. I think team chemistry might have been our biggest enemy our first game. We won 1-0, but it should have been more. I think today definitely showed our progress with being a team."
As Saturday also included pool games for select players, several individuals earned the opportunity to play an extra game with a mixture of players. Lexie Duca, a 2000 Girls Alabama ODP midfielder, shared her thoughts on the weekend and the difference between this ODP experience and a club team experience.
"I absolutely loved the interregional experience" Duca said. "During the pool game, it was fun to be on a team with other state players because when we go to Southern Regionals just with Region III, we don't get to mix with Region II, so it was really fun to meet them."
With the weekend coming to a close, Duca reflected on what it means to be an ODP player.
"It means to be a player that is pretty good at getting to know people, getting to play with other people that you're not normally familiar with," Duca said. "It means that you're a versatile player. That's what I think it means, and I absolutely love the experience."
Images from Monday's games:

2005 Boys Arkansas 05 vs. Kansas Yellow

2004 Girls Illinois Older vs. Iowa

2004 Boys Nebraska vs. Tennessee Blue

2003 Girls Arkansas vs. Tennessee Red

2003 Boys Missouri vs. Illinois Older

2002 Girls Missouri vs. Iowa

2002 Boys Nebraska vs. Kansas

2001 Girls Alabama Red vs. Arkansas

2000 Boys Iowa vs. Alabama