US Youth Soccer National League Las Vegas Preview: 19/20U Girls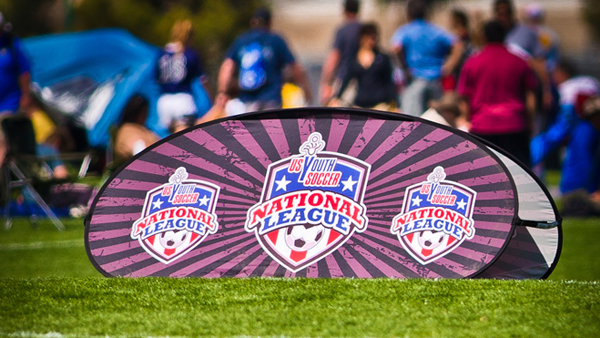 Blue Division
It comes down to three teams in the 19/20U Blue Division who are in the running for the two berths to the US Youth Soccer National Championships. After wrapping up its season in Orlando, Team Chicago Academy 1998 Elite (IL) has to feel pretty good about its odds of remaining in the top two with 14 points in the standings. The Illinois side is currently in first place and has significant breathing room.
While Team Chicago is in good shape to finish in the top two, Beach FC 98 Academy (CA-S) is in the best position to claim the division title. The Cal South side currently has 10 points with three games left to play in Las Vegas. A couple of wins will be enough to secure first place and a trip back to Nationals, where Beach FC advanced to the championship final a year ago.
Eastside FC 98 Red (WA) is still in the hunt for a top two finish, but it can't afford to drop any points in Las Vegas. The Washington side will need to win all three of its games to catch Team Chicago, who Eastside defeated, 1-0, on the opening day of the season.
Game to Watch
March 18, Eastside FC 98 Red (WA) vs. Beach FC 98 Academy (CA-S)
There is a chance this game will decide which two teams head to Frisco, Texas, this summer, as the top two sides in the Blue Division may be solidified depending on the result. A Beach FC victory would guarantee the Cal South side a place in the top two — and it could clinch the division title should Beach also win its Friday contest. However, if Eastside is able to come out on top for the second time in as many games in Vegas, it would mean the Washington side controls its fate heading into the final day in the pursuit of a top-two finish.
---
Red Division
One of the two tickets to the National Championships has already been punched in the 19/20U Red Division, as 98 CR Academy (NC) finished its season with 17 points. The North Carolina side went undefeated, with five wins and two draws, while outscoring opponents, 18-to-4.
CR Academy has a seven-point lead on defending National Champion YMS Premier Xplosion 98 (PA-E), which currently sits in second place with 10 points. YMS allowed just one goal in its first four games of the season and is in a prime position to secure at least a second-place finish. However, the Eastern PA side knows it has to first secure a couple more results in Las Vegas to make that a reality.
Entering the final weekend four points back of YMS are Legends FC 98 Academy (CA-S) and Arsenal FC-S Bowers (CA-S). Each side has a shot to catch YMS with a strong showing in Las Vegas, but there is little room for error.
Game to Watch
March 17, YMS Premier Xplosion 98 (PA-E) vs. Legends FC 98 Academy (CA-S)
The Red Division kicks off its week with a rematch of a group play game from the 2016 National Championships. YMS used a late goal to pick up a key 1-0 win over Legends, which helped the Eastern PA side advance out of the group on its way to claiming the National Championship. This game offers YMS another shot to help its cause in getting back to Nationals with a top-two finish in the group. However, Legends also has its sights set on the same goal and has the experience necessary to put together some wins in Vegas. This should be an interesting game that impacts how the rest of the weekend plays out.
---
Player Notes
Joanna Harber and Olivia Van Der Jagt (Eastside FC) were named to the 2016 NSCAA Youth Girls All-America Team.
The following 19/20U players were named to the 2016 NSCAA High School Girls All-America Team: Emily Roberts (ASA Azzurri 98); Sophie Gorman, Eva Mitchell (KHA Red); Katarina Nilsson (FC Copa Celeste); Cameron Tucker (Utah Celtic 98)