Jefferson Cup continues Saturday with start of U10-U14 Girls Weekend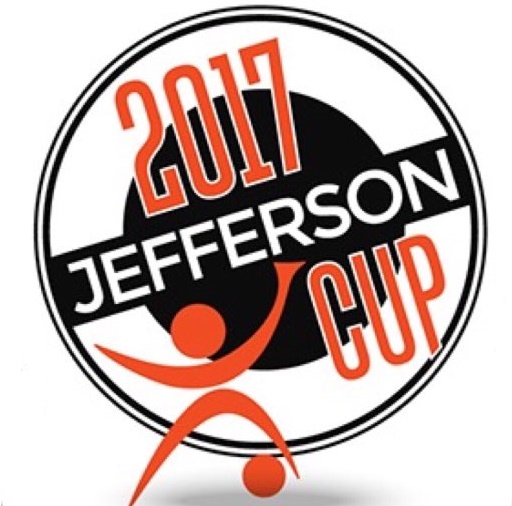 Follow the Jefferson Cup
Twitter | Instagram | Facebook
The 2017 Jefferson Cup continues on Saturday with the second of four event weekends kicking off, as more than 360 U10-U14 girls teams from around the country compete in the 2007-2003 age groups.
+Jeff Cup U10-U14 Girls Weekend Attending Clubs Social Media Guide
Across the five age groups, the U10-U14 Girls Weekend will feature a total of 47 divisions, including an array of small-sided 7v7, 8v8 and 9v9 options among the younger ages. The U-12 age group in particular encompasses 12 divisions, with multiple brackets for various levels of 11v11, 9v9 and 8v8 competition.
The U-13 and U-14 brackets will see some of the highest levels of cross-league competition that will take place anywhere in the country this year in these age groups, as some of the most accomplished ECNL and Pre-ECNL sides go up against top teams representing US Youth Soccer and US Club Soccer's most challenging regional leagues, as well as the US Youth Soccer National League.
As part of an ongoing partnership between the Jefferson Cup and US Club Soccer, some 200 teams representing NPLs around the country will compete in the event. There are more than 20 NPL member leagues spread throughout the country, each hosting some of the top competition in their respective regions. Once again, this year's Jefferson Cup will play host to a wide list of reigning state, regional and national champions of the NPL Finals and US Club Soccer National Cup.
+READ: Around 200 NPL teams to compete in 2017 Jefferson Cup
Games will be played across 12 of the top artificial turf and natural grass field locations in Virginia, including Bryan Park, Capital Park, Dorey Park, Longdale Youth Training Center, Poor Farm Park, Randolph Macon College, River City Sportsplex, Striker Park, Stratton Park, Ukrop Park, the Virginia Soccer Training Center and Warhill Sports Complex.
As the event has continued to grow in recent years, the Jefferson Cup now includes select divisions competing outside the immediate Richmond area, at the Virginia Soccer Training Center operated by the Virginia Youth Soccer Association in Fredericksburg, and the Warhill Sports Complex in Williamsburg.
Jefferson Cup 2017 Schedules
The field for the entire four-weekend 2017 Jefferson Cup features teams from Canada and 30 U.S. states, including: Alabama, Arizona, California, Colorado, Connecticut, Delaware, Florida, Georgia, Illinois, Indiana, Kentucky, Louisiana, Maine, Maryland, Massachusetts, Michigan, Minnesota, New Hampshire, New Jersey, New York, North Carolina, Ohio, Pennsylvania, Rhode Island, South Carolina, Tennessee, Texas, West Virginia, Wisconsin and throughout the host state of Virginia.
Following the U10-U14 Girls Weekend from March 18-19, the Jefferson Cup will continue with the Girls Showcase Weekend from March 24-26 and the Boys Showcase Weekend from March 31 – April 2. Both Showcase Weekends will feature three days of competition, with each team playing one match per day, giving the hundreds of college coaches on site the chance to maximize the number of teams they are able to watch.
Jefferson Cup 2017 Championship Division Previews
Boys: U-15 | U-16 | U-17 | U-18
Girls: U-15 | U-16 | U-17 | U-18
Jefferson Cup U10-U14 Girls Weekend Championship Divisions
Jefferson Cup U10-U14 Girls Weekend Attending Clubs
Canada: Woodbridge SC
Connecticut: Connecticut FC, Oakwood SC
Delaware: Delaware Football Club, Delaware Union

Georgia: Atlanta Fire United, Gol Soccer Academy, NTH Tophat, Southern SA, United FA
Massachusetts: Aztec Soccer, FC Boston, FC Stars of Mass, GPS Massachusetts, South Shore Select, Spirit of Liverpool
Maryland: Arundel Soccer Association, Baltimore Celtic SC, Bethesda SC, FCUSA Maryland, Freedom SC, Harford FC United, Hereford Soccer Club, Lutherville-Timonium Soccer Club, Maryland United FC, MD Rush Montgomery, PHWM SC, Pipeline SC, Premier SC, Soccer Association of Columbia (SAC), St. Mary's Soccer
Michigan: Michigan Jaguars
Minnesota: Minnesota Thunder Academy
North Carolina: Carolina Rapids, CASL, Charlotte SA, Greensboro United, Lake Norman SC, Onslow Classic SA, Piedmont Triad FC, Triangle Futbol Club Alliance, Triangle United, Wake FC, Wilmington Hammerheads FC
New Hampshire: Seacoast United
New Jersey: Centercourt FC, FC Copa Academy, Holmdel FC NJX, Match Fit Academy FC, New Jersey Rush, NJ Crush FC, NJ Stallions Academy, NJ Wildcats, Parsippany SC, Players Development Academy (PDA), South Jersey Academy FC, South Jersey Elite Barons, STA-MUSC, TSF Academy, Watchung Hills Soccer Association, West Morris SC
New York: Alleycats SC, Brentwood SC, Clarkstown SC, East Meadow SC, Greater Binghampton United FC, Manhattan SC, Massapequa SC, New York SC, New York Surf SC, Rochester FC, SUSA, WNY Flash Academy, World Class FC
Ohio: Beavercreek SA, Cincinnati United Premier, Cleveland Futbol Club, Continental FC, Team Challenger FC
Pennsylvania: Allegheny Force (AFFC), Beadling SC, Century V, Council Rock/FC Bucks, FC Bucks, FC Europa, FC Revolution, FCUSA Philadelphia, Fishtown AC, HMMS Eagle FC, Hulmeville SC, Keystone FC, LDC United, Lehigh Valley United, North Union United, PA Classics, Penn Fusion SA, Philadelphia SC, Pittsburgh Riverhounds Academy, West-Mont United SA, Yardley Makefield Soccer

Rhode Island: Bayside FC RI Strikers

South Carolina: Discoveries SC, United SA Mount Pleasant
Tennessee: Knoxville FC
Texas: Sting Soccer
Virginia: Annandale United FC, Arlington SA, Beach FC, BRYC Elite, Chantilly Youth Association, DC Stoddert, FC Richmond, FC Virginia, Fredericksburg FC
Great Falls Soccer, Gunston Soccer, Herndon Youth Soccer, Lee-Mount Vernon SC, Loudoun SC, McLean Youth Soccer, Northern Virginia SC, Old Dominion FC, PWSI Courage, Richmond Kickers, Richmond Strikers, Richmond United, Southwestern Youth Association (SYA), Springfield South County Youth Club (SYC), Tidewater Sharks, Vienna Youth Soccer, Virginia Legacy, Virginia Rush, Virginia Soccer Association
West Virginia: Tri County Soccer Club (TCSC)