US Youth Soccer names ODP Boys Florida Interregional All-Star Teams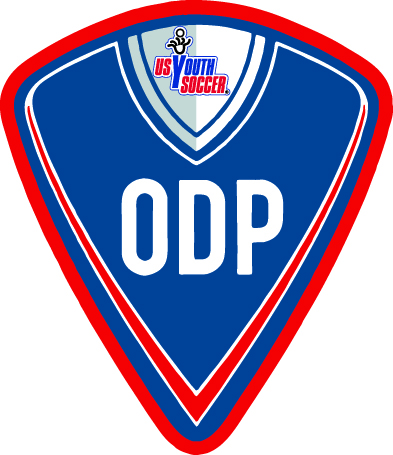 FRISCO, Texas (Via US Youth Soccer) – US Youth Soccer has announced the All-Star teams for the 2017 ODP Boys Florida Interregional.
The Florida Interregional occurred Nov. 29-Dec. 3 at Lakewood Ranch High School in Bradenton, Florida. The event featured elite players in the 2000, 2001 and 2002 age groups from each region.
+READ: US Youth Soccer names ODP Boys Thanksgiving Interregional All-Stars
The US Youth Soccer ODP Boys Interregional events included players that were selected from US Youth Soccer State Association and Regional level evaluations. Throughout the event, players attended training sessions and competed in matches in front of U.S. Soccer national staff and collegiate coaches for the opportunity to be selected to a higher level of play.
2017 US Youth Soccer ODP Boys Florida Interregional 2002 All-Star Team
| | | |
| --- | --- | --- |
| Name | Position | Region |
| Stephen Betz | Defender | East |
| Jackson Dixon | Defender | East |
| Chima Obinna | Midfield | East |
| Joshua De Velder | Defender | Midwest |
| Jackson Finnegan | Forward | Midwest |
| Alan Johnson | Keeper | Midwest |
| Brody Shilling | Midfield | Midwest |
| Jackson Stencel | Defender | Midwest |
| Clarence Weah | Midfield | Midwest |
| Henry Regalado | Midfield | South |
| Connor Smith | Midfield | South |
| Damon Williams | Forward | South |
| Jadon Bowton | Keeper | West |
| Adrian Galindo | Forward | West |
| Caleb Kiner | Defender | West |
| Kalani Kossa-Rienzi | Defender | West |
| Marcel Salceda | Midfield | West |
| Ilijah Paul | Forward | West |
2017 US Youth Soccer ODP Boys Florida Interregional 2001 All-Star Team
| | | |
| --- | --- | --- |
| Name | Position | Region |
| Carter Houlihan | Defender | East |
| Nevin Baer | Defender | East |
| Thomas Hoy | Midfield | East |
| Mitchell Lyons | Midfield | East |
| Ezau Milan | Forward | Midwest |
| Keaton Woods | Defender | Midwest |
| Andrew Nicholson | Keeper | Midwest |
| Jaden Jones Reily | Forward | South |
| Ben Roberts | Keeper | South |
| Logan Stoltenborg | Defender | South |
| Zayne Zezulka | Midfield | South |
| Jesus Iniguez | Defender | South |
| Diego Aragon | Midfield | West |
| Avery Whipple | Midfield | West |
| Kevin Lopes | Midfield | West |
| Nick Bourgeois | Defender | West |
| Dylan Rodriguez | Defender | West |
| Edwin Aquino | Forward | West |
2017 US Youth Soccer ODP Boys Florida Interregional 2000 All-Star Team
| | | |
| --- | --- | --- |
| Name | Position | Region |
| Craig Potts | Defender | East |
| Tate Mohney | Forward | East |
| Sebastian Rojek | Defender | East |
| Patrick Adams | Midfield | East |
| Levi Owen | Keeper | East |
| Connor Hester | Midfield | East |
| Jackson Meyer | | Midwest |
| Dylan Sing | | Midwest |
| Loren Altman | | Midwest |
| Tristan Stotler | | Midwest |
| Paolo Gratton | | Midwest |
| Reggie Nicolas | Forward | South |
| Alec Palanjian | Midfield | South |
| Jarvin Ramirez | Midfield | South |
| Eduardo Alba | Keeper | South |
| Justice Gomes | Midfield | West |
| Skyler Goo | Forward | West |
| CJ Neville | Forward | West |