US Youth Soccer FWRL Desert Premier League kicks off new season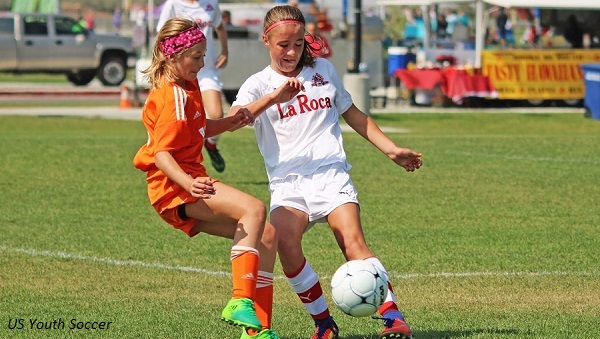 FRISCO, Texas (Via US Youth Soccer) — The 2017-18 US Youth Soccer Far West Regional League's Desert Premier League (DPL) season kicked off this past weekend with 12U-14U Boys and Girls action in Salt Lake City, Utah.
Sixty teams competed during the opening event on Sept. 15-17, which marked the first of three weekends of DPL play for the 12U-14U age groups. The teams will resume play Nov. 3-5 in Mesquite, Nev., before wrapping up their season April 6-8 in Casa Grande, Ariz.
In addition to playing three matches in Salt Lake City, many of the teams enjoyed the change to watch professional soccer in person, as they attended Major League Soccer's match between Real Salt Lake and the Portland Timbers.
Team Performance Highlights:
12U Boys — Scottsdale Soccer 06 Blackhawks Chapman (AZ) lead the standings after a 3-0 start. The team scored 15 goals and gave up just four on the weekend.
13U Boys — Utah Soccer Alliance USA Premier 05 SA (UT) and Classic West 05 Premier (AZ) both went 3-0 and lead the division with nine points apiece.
14U Boys — NM Rush 04 (NM) and FBSL Tuzos 04 (AZ) are tied for first with nine points each, as both teams went undefeated during the opening weekend.
12U Girls — Two Nevada sides — Albion SCLV 2006 Academy and Real Henderson FC 06 Select MM — sit at the top of the 12U standings with seven points each after both teams picked up two wins and a draw. Albion SCLV 2006 Academy is the first team from the club to participate in the DPL.
13U Girls — Defending 2016-17 DPL champion Scottsdale Soccer 05 Blackhawks Chapman (AZ) went 3-0 and sits at the top of the standings with in-state foe Arizona Arsenal 05 Premier Teal (AZ), who also went 3-0.
14U Girls — LVPSA 04 Red (NV) put in a dominant performance — scoring 11 goals and conceding only one. The team went 3-0 and sits in first place in the standings.
The DPL provides an opportunity for the most competitive teams in its portion of US Youth Soccer Region IV to play each other on a scheduled basis while also competing for placement in the prestigious US Youth Soccer Farwest Regional Championships (13U-19U), as well as the highly-competitive US Youth Soccer National League (13U-17U).