US Youth Soccer Frontier Development League Midseason Recap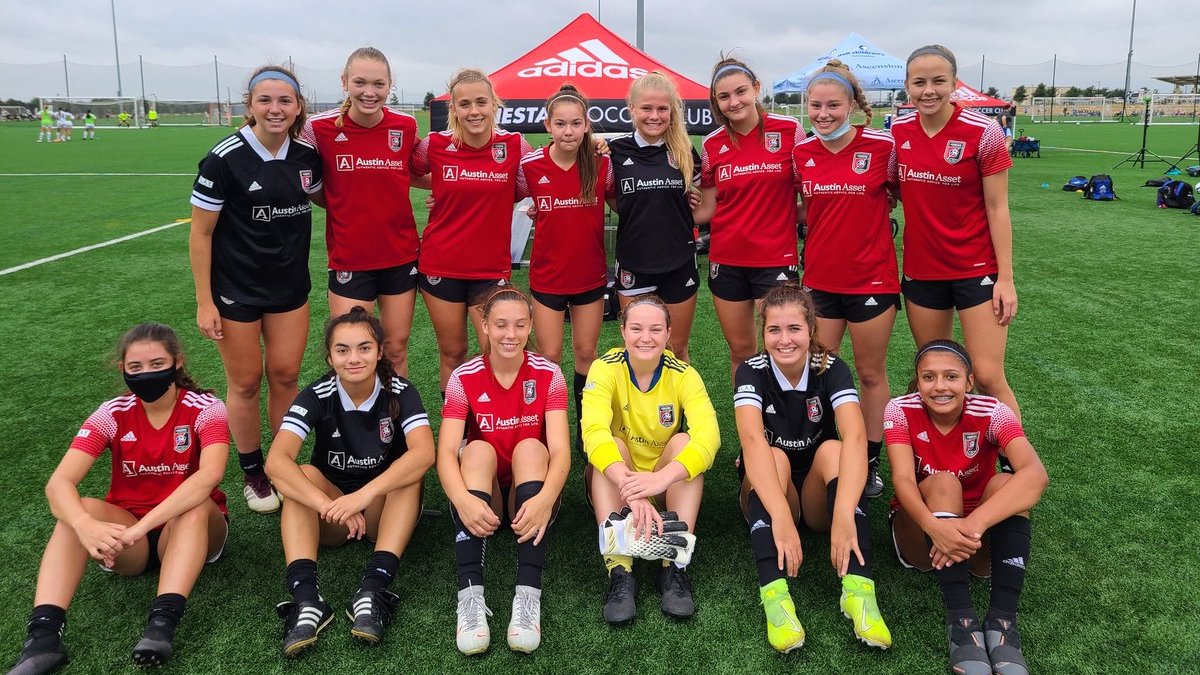 FRISCO, Texas — The US Youth Soccer Frontier Development League's 2020-21 season has reached its midway point, and teams are staying focused as they prepare for their remaining league matches.
The Frontier Development League is a girls club-based league that falls under the banner of the USYS Frontier Conference, one of 13 Conferences in the USYS National League. With competition in the 13U, 14U, 15U 16U, 17U and 19U age groups, the FDL features six clubs competing in the league this season — FC Dallas (TX-N), Houston Dash (TX-S), Lonestar Soccer Club (TX-S), Solar Soccer Club (TX-N), D'Feeters Kicks Soccer Club (TX-N) and Dallas Texans Soccer Club (TX-N).
In the 15U age group, Lonestar SC (TX-S) leads the bracket with 28 points after 11 games. The team's head coach and Lonestar SC's Girls Elite Program Director of Coaching, Zack Pope, talked about how he attributes the players' mentality and focus to the team's early success this season.
"They have a way of not being too polarized in their emotions," Pope said. "They consistently have a steady demeanor and approach to accomplishing a task without fear of failure. Through all of the chaos and uncertainty off of the field this year, it amazes me how they have consistently brought this mentality and an unrelenting competitiveness and focus to their training environment every day. It speaks volumes of their strength as young women in today's world."
Pope also talked about the team's goals for this season.
"We hope to continue growing as individuals every day on and off the field. Whether it is school, training or games, we will aim to constantly stretch our boundaries without fear of failure," he said. "We will control what we can control and will equip ourselves with the tools to manage the things we cannot. Above anything, we will have fun doing it."
In the 19U age group, FC Dallas Youth 02 – Fondren (TX-N) holds the lead within the bracket after earning 28 points in its first 10 games of the season. The team's head coach, James Fondren, talked about what he attributes to the team's success so far this season and the goals the team has had since the beginning of the season.
"Camaraderie, stability, and depth come to mind," Fondren said of his team's strengths. "I've coached some of these girls for eight years and most of them for four to five years. This team truly has 17 starters that know how to play hard and work hard.
"Our goals since tryouts have been to win league, win State Cup, advance to regional play and see what happens from there."
A look at the current FDL division leaders…
13U – FC Dallas Youth 08 Blue – Fondren (TX-N)
14U – Solar SC South 07 Adames (TX-N)
15U – Lonestar SC U15 (TX-S)
16U – Solar SC South 05 Adames (TX-N)
17U – Solar SC 04 Grado (TX-N)
19U – FC Dallas Youth 02 – Fondren (TX-N)
The majority of the remaining Frontier Development league games will resume in the spring after the girls high school season concludes.
The Frontier Development League (FDL) serves the needs of clubs within the Frontier Conference by providing a highly competitive, stable and consistent platform with opportunities into other USYS competitions, including the newly created National League Showcase Series and National League Playoffs.
Each club participating in the FDL fields at least one team in each age group. The league operates on a home-and-away schedule, with teams traveling as a club to each opposing club once during the season.
For more information on the Frontier Conference and FDL, click here.