SoccerWire announced as Media Partner for New Jersey Youth Soccer Annual Awards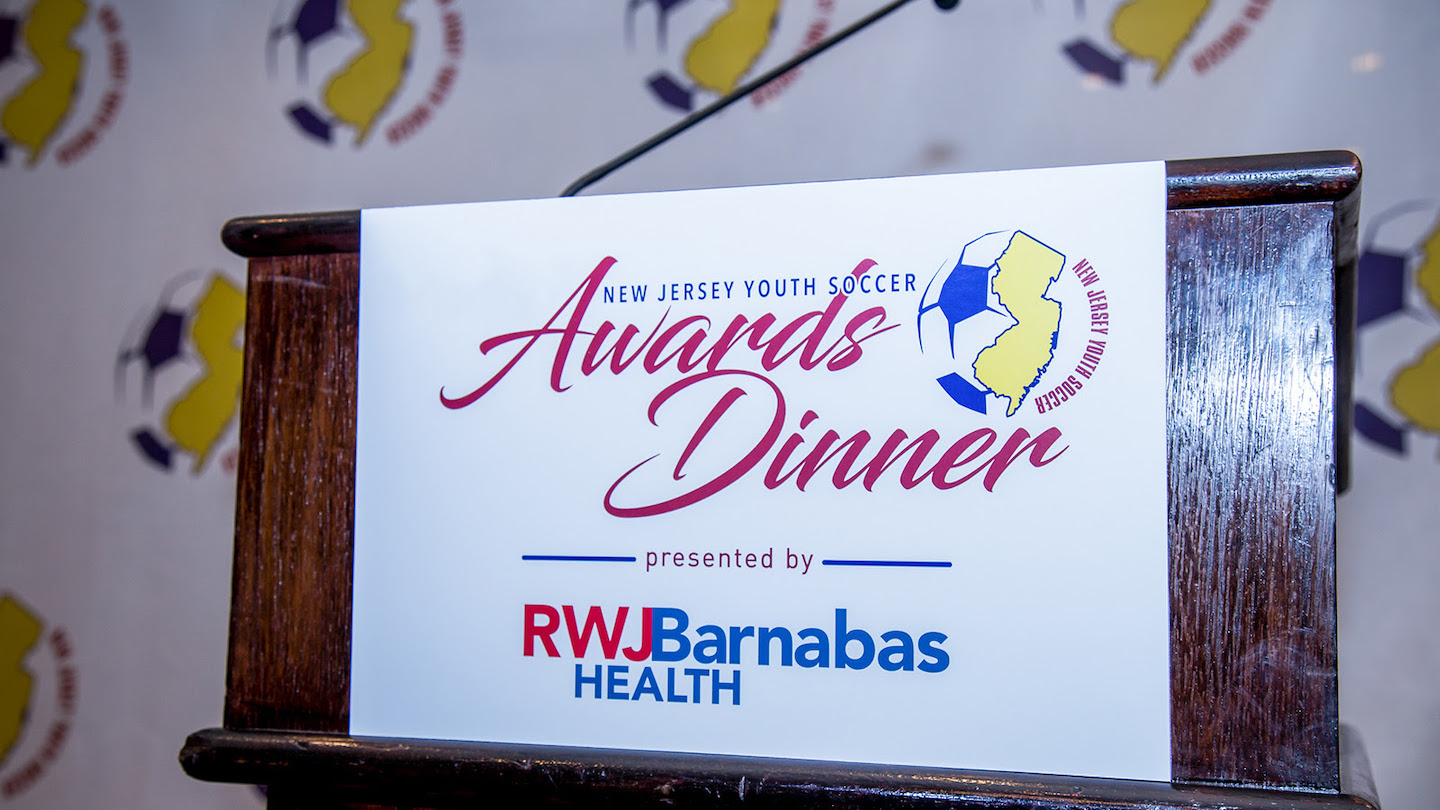 East Windsor, N.J. – New Jersey Youth Soccer announced today that SoccerWire will be the state association's media partner for its 2020 NJYS Annual Awards Presented by RWJBarnabas Health.
NJ Youth Soccer traditionally hosts about 800 guests at an annual in-person awards dinner, but it will be collaborating with SoccerWire to celebrate this year's winners via digital platforms in early 2021.
"We are very pleased to welcome SoccerWire as the media partner for our NJYS Annual Awards Presented by RWJBarnabas Health," said Evan Dabby, Executive Director of NJ Youth Soccer. "The unique challenges of COVID-19 caused us to cancel our annual in-person awards dinner, but we are excited to celebrate our award recipients in a new and exciting way. Through this collaboration with SoccerWire, we know these deserving individuals and programs will have their achievements properly showcased."
NJ Youth Soccer will work with SoccerWire to conduct online interviews of its award winners, featuring special guest hosts. In the coming weeks, a schedule of awards announcements will be made along with additional plans for the awards celebration.
"It's a real honor to help New Jersey Youth Soccer with their annual awards," said Chris Hummer, Founder and Publisher of SoccerWire. "With the pandemic cancelling so many in-person events, this is a great example of how SoccerWire can help get the word out – virtually – so these individuals and the many legends of the game in New Jersey whose names appear on these awards can be recognized!"
Each year, NJ Youth Soccer honors New Jersey players, teams, coaches, referees and volunteers for outstanding performances and contributions. The state association also inducts a new member into the NJYS Hall of Fame, with previous inductees including Tony Meola, Christie Pearce Rampone, Tab Ramos, Carli Lloyd, John Harkes and Tobin Heath. Additionally, six college-bound students are celebrated as part of a program where three memorial scholarships are awarded to one male and one female high school senior who played in the NJYS system.
To view a full list of the NJYS Annual Awards that are available, and to apply today, click here.
Launched in 2006, SoccerWire is an online media source that focuses heavily on youth soccer, but covers all levels of the game. SoccerWire also produces national and regional email newsletters focused on youth soccer and college recruiting. The SoccerWire.com website features a search engine that was established to help readers find the top players, tournaments, leagues and clubs in the nation.