US Youth Soccer Eastern Regional League playoffs set to begin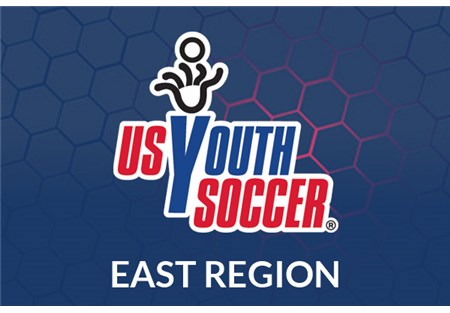 FRISCO, Texas (Via US Youth Soccer) — The US Youth Soccer Eastern Regional League (ERL) Spring 2018 playoff field is finalized, with semifinals and finals to be played May 12-13 at the DE Turf Sports Complex in Frederica, Del.
The top four teams in each age group compete for the league crowns in the 13-and-Under through 19-and-Under age groups.
The field of Elite Division teams is now at 56, as the team continue their hunt for league titles and the right represent the ERL at this summer's US Youth Soccer Eastern Regional Championships in Spotsylvania, Va.
+READ: Eight Girls DA clubs form 16U Atlantic EDP Conference
Seven of the region's 15 state associations have teams competing in the playoffs. Maryland and Virginia top the list with 12 teams each advancing from league play. Eastern Pennsylvania boasts 11 qualifiers, while New Jersey teams claim 10 playoff spots. Pennsylvania West and New York State West each send five teams to the weekend competition. Eastern New York fields one team in annual league playoffs.
Saturday features semifinal games, while the finals and third-place games are set for Sunday.
ERL Playoff Teams
13U Girls
NJ Stallions – NJ
Pipeline – MD
Jr. Rhinos  – NY-W
PDA – NJ14U Girls
Arlington – VA
Beadling – PA-W
NJ Stallions – NJ
Philly Coppa – PA-E

15U Girls
Keystone FC – PA-E
PDA – NJ
Lee Mt. Vernon – VA
MDIND OPSA – MD

16U Girls
Pipeline – MD
SJEB – NJ
North United – PA-W
Loudoun – VA

17U Girls
PDA Fusion – NJ
1776 – PA-E
BC United – NY-W
Premier – MD

18U Girls
Pipeline – MD
Century V – PA-W
Princeton – NJ
SDA – NY-W

19U Girls
Herndon – VA
FC Pennsylvania – PA-E
Balt. Union – MD
PDA – NJ

13U Boys
AFFC – PA-W
Real Jersey – NJ
BFA Barca – VA
Celtic – MD14U Boys
Real Jersey – NJ
Harleysville – PA-E
Arlington – VA
LMVSC – VA

15U Boys
HMMS – PA-E
LMVSC – VA
Celtic – MD
SDA – NY-W

16U Boys
Empire Niagara – NY-W
YMS – PA-E
BRAUSA – MD
Arlington – VA

17U Boys
OBGC – MD
Future Player – PA-E
Pipeline – MD
YMS – PA-E

18U Boys
LMSC – PA-E
SOCA – VA
Celtic – MD
McLean – VA

19U Boys
Loudoun – VA
Dix Hills – NY-E
FC Montco – PA-E
STM – PA-W
The ERL qualifiers will join US Youth Soccer State Cup champions and select wild card teams at the 2018 Eastern Regional Championships in Virginia, as more than 225 top Boys and Girls sides from the 15 US Youth Soccer State Associations compete for the regional title.
The ERL provides an opportunity for the most competitive teams in the region to play each other on a scheduled basis while also competing for placement in the prestigious US Youth Soccer Regional Championships, as well as the highly-competitive US Youth Soccer National League. ERL play offers college coaches a chance to see the top players in the region compete in meaningful games on a consistent basis with berths to the Regional Championships and National League on the line.