US Youth Soccer announces Competitive Coach of the Year regional winners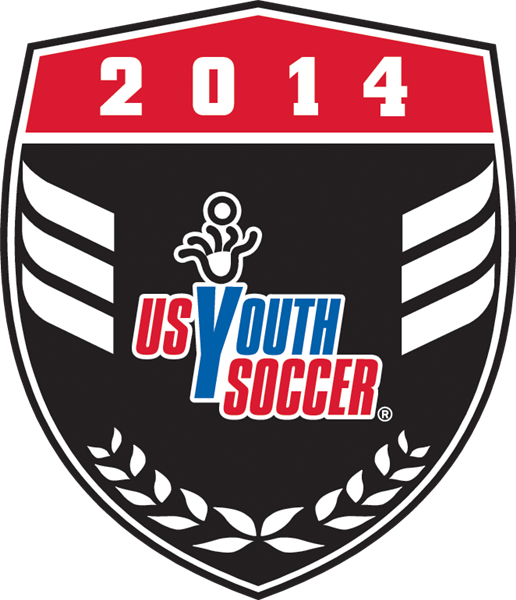 FRISCO, Texas (Via US Youth Soccer) – US Youth Soccer has announced the regional winners of the 2014 US Youth Soccer Boys and Girls Competitive Coach of the Year awards. The Competitive Coach of the Year is awarded to a competitive coach for both a boys team and a girls team for his or her coaching activities, sportsmanship, player development, personal coaching development and citizenship.
The national Boys and Girls Competitive Coach of the Year will be announced at the US Youth Soccer Awards Gala on Friday, Jan. 16, at 7:30 p.m., as part of the US Youth Soccer Workshop in Philadelphia, held in conjunction with the NSCAA Convention.
Brief bios of the regional winners are below based on the submitted nomination forms:
Boys Competitive Coach of the Year regional winners:
Region I – Mark Ryan – Ashburn, Va.
Each year Mark has coached Loudoun 98 Red, the team has continued to see improving results. In 2014, Loudoun claimed a National League division title and advanced to the US Youth Soccer National Championship semifinals — the best finish for a boys team in club history. A USSF 'A' Licensed coach, Mark has used his experience, along with dedication, passion and leadership, to help his players continue to achieve new heights.
Region II – Bryan Finnerty – Walled Lake, Mich.
Bryan Finnerty's leadership has helped his CW3 Jaguars team develop into one of the top teams in Michigan. His encouragement to give 100 percent, take chances and not worry about making mistakes helped his players improve — resulting in a second-place finish at the US Youth Soccer Michigan State Cup. While he holds a USSF 'A' License and has tons of soccer experience, Bryan's main priorities are to foster leadership, build character and promote the importance of playing as a team.
Region III – Elvin Varela – San Antonio, Texas
Elvin Varela uses soccer as a vehicle to show his players they can overcome personal challenges. He coaches two teams with at-risk players from different continents. His Under-18 squad consists primarily of players from Central America who are without families, while his Under-14 team features players from Asia and Africa who now live in the San Antonio area. Elvin guides all of the players to make sure they're successful at soccer and in life.
Region IV – David Robertson – Phoenix, Ariz.
Since arriving at Sereno SC in 2007, David Robertson has been a great role model who works tirelessly with his players to help them develop and reach their dreams. He does not give up on any player and works with each member of his team to make them better and build their confidence. David holds the UEFA 'A' License and National Youth License, and he has previously guided his team to the US Youth Soccer National Championship final.
Girls Competitive Coach of the Year regional winners:
Region I – Nicole Goodenow – Morgantown, W.V.
Even while playing at the highest level in US Youth Soccer Region I, Nicole expects great sportsmanship from her Mountaineer SC Shox team, which received just two yellow cards in its 10 years. Nicole's players aren't limited to fair play, as they displayed plenty of talent while winning seven US Youth Soccer West Virginia State Cups. Her emphasis on developing players as well-rounded individuals on and off the field has helped the team see players move on to play at a dozen colleges.
Region II – David Patrick Sharp – Rapid City, S.D.
As the Director of Coaching at for Black Hills Rapids SC, Dave Sharp has helped create a competitive culture that focuses on technical development. His players are encouraged to dream big and go after their goals, which has led to individual and team growth. Dave holds the USSF 'A' License, but he consistently researches new concepts to implement into his coaching to help his players improve — generating recognition from colleges and US Youth Soccer ODP.
Region III – Michael Powers – Plano, Texas
Michael Powers lets his players play through mistakes because he believes that is the only way they learn to play the game to its fullest. He encourages them to make their own decisions and stresses that any chance to play and gain new perspective will help them improve. A USSF 'B' License and National Youth License holder, Michael enjoyed great success coaching his son, Dillon's, teams before guiding the girls at Andromeda FC.
Region IV – Ryan Dortch – Bellevue, Wash.
In nearly 25 years of coaching, Ryan Dortch has guided several premier clubs and semi-professional teams. A former Washington Youth Soccer player, Ryan maintains his USSF 'A' License while continuing to act as a mentor and role model within the soccer community. In his eight years at Eastside FC, he has led teams to on-field success while setting clear expectations for players, parents and coaches to follow in regards to showing respect and demonstrating good character to all participants.