US Club Soccer's SOCAL league adds 18 new member clubs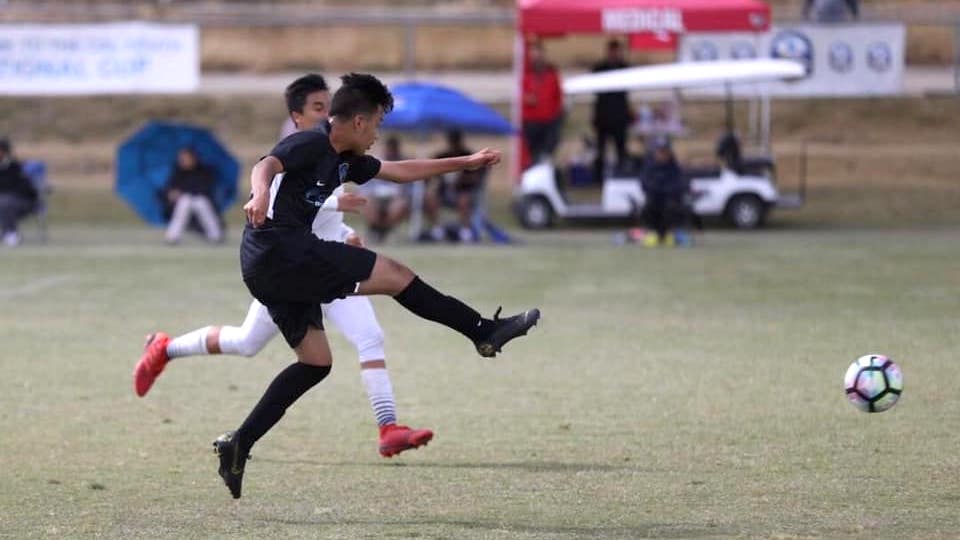 CHARLESTON, S.C. – SOCAL – formerly the Southern California Developmental Soccer League (SCDSL) – has announced the addition of 18 new member clubs and the launch of its new website.
"The addition of the newest members to SOCAL really reinforces that we are doing something quite extraordinary in our market," said Michelle Chesters, SOCAL's Director of Operations. "Clubs continue to reach out interested in joining the SOCAL movement because of everything we have put together for the future. We are excited to launch our new website, open team registration for the fall, begin building our PDP program, start offering Coaching Education and begin work on SOCAL State Cup. The support from our existing members has been phenomenal. Everyone is all-in and ready to get involved and help build what we are doing in SOCAL. It's going to be amazing!"

These new member clubs will be joining SOCAL beginning with the 2021-22 season:
"The enthusiasm from our members has been overwhelmingly positive," said Bob Turner, SOCAL – San Diego Executive Director. "As members have stated, the positive feedback and energy is a movement for change in Southern California youth soccer. What we at SOCAL are doing from top to bottom with our programming is so important in the development of our players and clubs see it and want to be part of it. This is only the beginning and we are going to do increasingly more in the years to come."
As an NPL member league, SOCAL enjoys a pathway to postseason opportunities for its clubs. In addition to postseason opportunities, members also gain access to a plethora of US Club Soccer benefits, including player identification and development, cup-based competition, player health and safety resources, robust coaching education and more.
"US Club Soccer and the NPL are thrilled to continue watching SOCAL expand in the market," said Leo Garcia, NPL General Manager and US Club Soccer VP of Competitions. "All of the hard work SOCAL has put in over the past several months to create an inclusive and competitive environment for all Southern California clubs and their families is paying off."
Quotes from new member clubs:
Tiffany Quackenbush, Blast SC Director of Coaching: "Blast SC is excited to be joining SOCAL. The league provides great infrastructure and opportunities for our most competitive teams to play at the right level."
Kraig Chiles, Cardiff Sockers Executive Director: "Cardiff Sockers are extremely excited to start this new era in competitive SOCAL. SOCAL is a great local option for our community-based teams and our most competitive elite level teams."
Tracy Rich, City SC San Marcos Competitive Director: "City SC San Marcos is excited to be joining SOCAL and US Club Soccer. We believe the new programs and opportunities afforded by both will lead to improved competition, development and identification for our players. We look forward to our future with SOCAL and US Club Soccer and collaborating and competing with all of the top clubs in Southern California."
Cindi Gehler, Coronado FC Club Manager: "Coronado FC is excited to join SOCAL. We look forward to competitive play in Southern California, along with player development opportunities. SOCAL has provided excellent organization, direction and communication, up to date information and an excellent platform for administration of club activities."
Fabian Peregrina, Empire SC CEO: "Our philosophy of development starts with the building blocks of our Empire Recreation Program, to provide each child a way to fall in love with the game of soccer. The competitive side of Empire SC allows those players that would like to develop at a higher level and become a more competitive player. Joining SOCAL works with our philosophy since it coincides with development of the player at different tier levels of competition, based on the club's vision of development. Creating this environment and not a just "win at all costs" culture is something that falls right in line with our philosophy, and this is why we are happy to be a part of SOCAL."
Elio Bello, Encinitas Express Director of Soccer Operations: "Encinitas Express is proud to announce that we will be joining SOCAL for games beginning in the fall of 2021. SOCAL will provide an excellent opportunity for all of our teams including appropriate level league competition in a local setting, a new exciting State Cup format for all teams and membership in rapidly growing US Club Soccer."
Steve Yorke, FC Heat Director of Coaching: "FC Heat are happy to be part of SOCAL. Coming out of a very tough year due to Covid, our teams are playing competitive soccer again and it is reassuring to be part of a well-organized gaming league. We look forward to the future with a very positive outlook and are confident that our club will be able to offer good quality competition through all levels of play."
Andy Thomas, Laguna Beach FC Director of Coaching: "Laguna Beach FC has teams of all ages and abilities and as a club, we wanted to ensure all of our teams played at the appropriate level that challenged the players in each game, in order to maximize individual player development. Laguna Beach FC is excited to be competing in SOCAL, as this playing circuit fulfills all of our player's needs and our parent's expectations."
Mark Hervin, FC Long Beach Director of Coaching: "We are extremely happy to be joining SOCAL and look forward to the many opportunities this will bring to our FC Long Beach players and staff."
David Banks, Notts Forest FC Director of Football: "NFFC was privileged to play SCDSL during its inception and it's the perfect time to rejoin. SOCAL will help continue our player development and provide opportunities for all our players, coaches and the player identification programs. We look forward to working with SOCAL leaders & directors."
Frank Zimmerman, Oceanside Breakers Director of Coaching: "Oceanside Breakers are pleased to be participating in SOCAL. The proximity to neighboring North San Diego county soccer clubs allows us to play so many games in our backyard and reduce travel time for our families to away games while offering the opportunity to play against clubs we have historically competed against."
Kevin Watson, Riverside City FC Executive Director: "Riverside City Football Club is extremely excited to be joining SOCAL. It is our continued goal to provide our players, families, coaches and teams within our community the best soccer experience and we feel SOCAL aligns with our mission and vision as a club. This is a great opportunity to impact the Inland Empire and Riverside community with a great youth soccer environment and vision that will provide an excellent platform for players in our community. We are looking forward to working with the league and other like-minded clubs in enhancing the game-day experience and overall experience for our club members."
Ray Taila, San Diego Strikers Director of Coaching: "We are looking forward to having our boys and girls program part of SOCAL. In the face of many changes, San Diego Strikers feel that SOCAL has been the most consistent platform for player development."
Scott Brown, Scripps Ranch Soccer Club President: "Scripps Ranch Soccer Club has made the decision to move all of its 2021-22 competitive teams to SOCAL. In the final analysis, this decision made the most sense for our club, our coaches and most importantly our players. This change will allow all of our young athletes to continue playing the best soccer clubs in San Diego and the parents will only see positive changes through what we hope will be a simplified registration and game scheduling process."
Adam Thewes, Spartans FC President: "Spartans FC is so excited to join SOCAL and the new opportunities it will present for our players. For years we have heard rave reviews about the league's organization and competition levels. Everyone at SOCAL and US Club Soccer have been so welcoming, informative and available when needed. As a player-centered club, we look forward to having our players take advantage of the SOCAL Player Development Programs as they strive to reach their full potential. Having access to top quality College Showcase Tournaments, as well as SOCAL Player id2 Programs, will help our players gain valuable exposure as they look to play beyond their youth club soccer experience. Our club officials, coaches, players, and parents are looking forward to the new challenges, opportunities and competition we will face this fall."
Joaquin Huertero, Sporting San Diego: "Sporting San Diego is excited to be part of SOCAL. We are looking forward to the competition and new energy that they will bring to San Diego."
Ismael Gutierrez, Valley Center Director of Competitive: "Valley Center Hurricanes is thrilled to be joining SOCAL. We are excited to be able to compete against some of the top teams in California and being a part of the programming opportunities that SOCAL is offering."
Matt Hall, Vista Storm S.C. Director of Coaching: "Vista Storm S.C. is extremely excited to be joining SOCAL. We believe it is a great platform for our players to enhance their development and create a more competitive environment for the club. We feel Vista Storm S.C. and our families will benefit greatly from this partnership."