US Club Soccer launches Players First Licensing program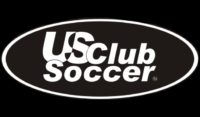 CHARLESTON, S.C. (Via US Club Soccer) – US Club Soccer has launched Players First Licensing to help provide the proper structure for clubs nationwide to help young athletes thrive in soccer.
First introduced three years ago, Players First is a holistic club soccer experience for parents and players that emphasizes the development of each individual to his or her full potential, and helps parents make better choices about where their children should play. This is accomplished by providing a suite of resources geared towards clubs, coaches, parents and players.
Players First is supported by 16 partners and resources, including Nike and LaLiga, and is anchored by five pillars: Club Development; Coaching Development; Player Development; Parent Engagement & Education; and Player Health & Safety.
+NCAA Women's Soccer Commitment Announcements: October 2018
"It's not just a program – Players First is the cornerstone of US Club Soccer and the most important thing we do," says US Club Soccer CEO and Executive Director Kevin Payne. "Simply put, this is youth soccer's 'Good Housekeeping Seal.' For clubs nationwide that aren't quite at this level yet, these are standards that should be aspirational."
Approved clubs immediately gain important recognition in their communities and nationally. In addition, they receive exposure through US Club Soccer's best-in-class search engine optimization, more access and benefits from partners and resources, features on US Club Soccer digital and social channels, customizable content and more.
The licensing application includes seven sections, in which clubs must demonstrate their commitment to the Players First pillars:
Club and Applicant Information
Club Leadership Expertise and Development
Staff Education and Development
Player Health and Safety
Training and Competition Structure
Staffing Structure
Parent Education and Engagement
US Club Soccer prides itself on fostering the safest environment for players in youth sports. They've implemented best-in-class background checks for all registered staff, and require personnel to complete a Sideline Sports Doc/US Club Soccer online injury recognition course, as well as SafeSport online training.