US Club Soccer announces launch of New England Impact NPL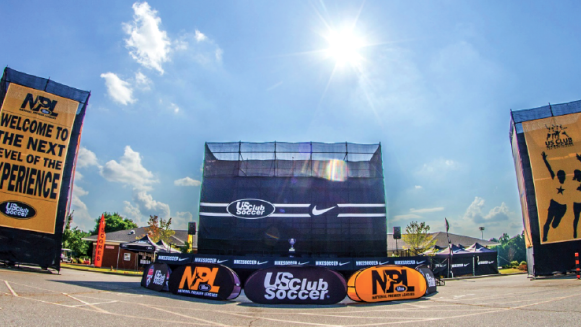 The National Premier Leagues (NPL) continues to grow, as it welcomes the fourth newest member league for the 2020-21 season: the New England Impact NPL with clubs spanning Massachusetts and Rhode Island.
With additional member clubs to be announced in the coming weeks, the New England NPL will be led by these founding clubs:
The inaugural season offers competitive club versus club competition opportunities for U-13 through U-18/19 girls teams and participation in the NPL pathway.
"This is an important time for New England club soccer," said Mike Kersker, President of the New England Impact NPL. "With the support of US Club Soccer, this group of like-minded clubs have been able to come together to form a league that places a premium on individual and team development and creates an effective pathway for our players to achieve success at the collegiate level both on and off the field."
"The addition of the New England Impact NPL is yet another example of the continued growth and strength of the NPL," said Leo Garcia, NPL General Manager and US Club Soccer VP of Competitions. "We're excited to welcome this impressive group of clubs, and we know they're bringing skills and enthusiasm to the entire NPL, on and off the field."
As an NPL member league, the New England Impact NPL enjoys a pathway to postseason opportunities for its clubs. In addition to postseason opportunities, members of the new league also gain access to a plethora of US Club Soccer benefits, including player identification and development, cup-based competition, player health and safety resources, robust coaching education and more.
Quotes from founding member clubs:
Mike Kersker, Aztec Soccer Club President: "Aztec Soccer Club is honored to be a founding member of the New England Impact NPL. This is a perfect example of how clubs that share common goals and visions can come together to create a highly competitive and meaningful platform for our players, teams, and coaches."
John Mark Andrade, Bayside FC President: "Bayside FC is excited for the opportunity to be part of the New England Impact NPL alongside like-minded clubs to provide our players a professional and competitive environment that will maximize their development."
Paul Mumby, BEST FC Director of Coaching: "As a US Club Soccer Players First-licensed club, BEST FC is honored to be a founding member of the New England Impact NPL. BEST FC strives to provide diverse and high-quality opportunities for our players.  The New England Impact NPL will help our players achieve their personal goals by providing opportunities to participate in high-profile events, college showcases and a progression to a national competition platform.  We look forward to collaborating on a local level with some of the area's top soccer clubs and nationally with the other 21 NPLs to create a positive and impactful soccer development path for our players."
Martyn Hollands, Liverpool FC International Academy Co-Owner: "Liverpool FC International Academy is delighted to be a founding member of the New England Impact NPL. Alongside five additional top clubs in our region, we are excited to provide a competitive, player-focused club league with exciting regional and national opportunities through US Club Soccer."
Steve McAuliffe, South Shore Select Executive Director: "South Shore Select is thrilled to be part of the New England Impact NPL. We are excited to be working alongside other like-minded clubs in a collaborative environment focusing on competitive player development."
Bernie Grimes, Spirit of Liverpool USA President: "Spirit of Liverpool are excited about the opportunity to become a founding member of the New England Impact NPL. Together with five other like-minded soccer clubs who have the best interest of the players and their families in mind, we look forward to the growth, development and educational opportunities that the New England Impact NPL will provide."