US Club Soccer announces Board of Directors election results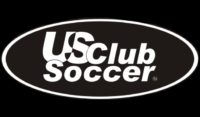 CHARLESTON, S.C. (Via US Club Soccer) – Mike Sweeney (Region II) and Tom Atencio (Region IV) have both been re-elected to the US Club Soccer Board of Directors. In addition, Mike Cullina (Region I) and George Fotopoulos (Region III) were elected as new members, and all four will serve two-year terms.
Unique to soccer organizations is that US Club Soccer bylaws stipulate that only individuals with significant, competitive soccer experience can qualify for a board seat. Members must have at least five years of coaching experience at a competitive level and at least a USSF "B" coaching license or its NSCAA or international equivalent.
The nine-member US Club Soccer Board of Directors is made up of a chairman and two representatives from each region. The board plays a vital role in developing US Club Soccer's vision and initiatives and making policy decisions to better serve its members. Three out of the four elected board members participate in US Club Soccer's National Premier Leagues (NPL).
Region I – Mike Cullina:
Cullina, the Technical Director and U.S. Soccer Development Academy Director of Prince William Soccer, also serves on the Virginia NPL Board of Directors and was a key figure in the creation of the Virginia NPL. Prince William Soccer has already punched tickets to the 2015 NPL Finals in a few age groups. Cullina has been involved with US Club Soccer since 2009, when he operated the 2009 Ohio Cup as the Boys Director of Coaching and Tournament Director of Ohio Elite Soccer Academy.
Region II – Mike Sweeney:
Sweeney ran unopposed in Region II and resumes his role on the US Club Soccer Board of Directors. Sweeney is the President and Director of the Cleveland Whitecaps SC, which he founded in 1996. His 15-year professional playing career included more than 100 caps for the Canadian National Team, highlighted by appearances in the 1984 Olympics and 1986 World Cup Finals.
Region III – George Fotopoulos:
Fotopoulos is the Girls Director of Coaching for Tampa Bay United FC, which brought its U-15 team to compete at the 2014-15 NPL Showcase. He was previously the LSU women's head soccer coach from 2000-04, where he amassed a 44-28-7 record as the all-time winningest coach in program history. A 1992 graduate of the University of Tampa, Fotopoulos was the first player in school history to receive collegiate National Player of the Year honors.
Region IV – Tom Atencio:
Atencio was re-elected to the US Club Soccer Board of Directors, where he has served since 2009. Atencio is the Director of Coaching and Player Development of Tualatin Hills United SC and the Executive Director of Crossfire United Oregon ECNL. In addition to the ECNL, Crossfire United Oregon also participates in the NPL and recently competed at the 2014-15 NPL Showcase (Girls) in Florida. Atencio has previously held positions within the U.S. Soccer Federation, including as a scout from 2000-03 and as a member of the U-15 Boys National Team staff in 2001.
All the aforementioned board members hold U.S. Soccer Federation National "A" Licenses.

Statements from the elected board members:
Mike Cullina: "US Club Soccer has been a force for positive change in youth soccer, and I am honored to join a Board of Directors of my peers to continue making forward-thinking decisions that support our member clubs and the development of our student athletes," Cullina said. "I hope to work with club directors within Region I to integrate programming between NPLs as well as expanding PDPs to additional markets."
Mike Sweeney: "I very much appreciate the vote of confidence from my fellow club coaches and directors to be able to remain a board member with US Club Soccer," Sweeney said. "I see it as an honor to be able to continue to represent the best interests of clubs in the ever-changing system that is youth soccer."
George Fotopoulos: "I am very humbled and blessed that my peers have chosen me for the position," Fotopoulos said. "I am also very excited to work with an organization that has done so much for the growth of the game of soccer in America."
Tom Atencio: "I will continue to represent the western United States with integrity and motivation," Atencio said, adding that his vision for the 2015-17 term is to: continue to improve the year-long calendar, include U-15 through U-18 age groups in the id2 Program, pursue a regionalized league(s) with a national championship for U-20 and U-23 age groups, and improve player identification in Hispanic communities.