US Club Soccer announces 2017 id² Camp schedule, plans for expansion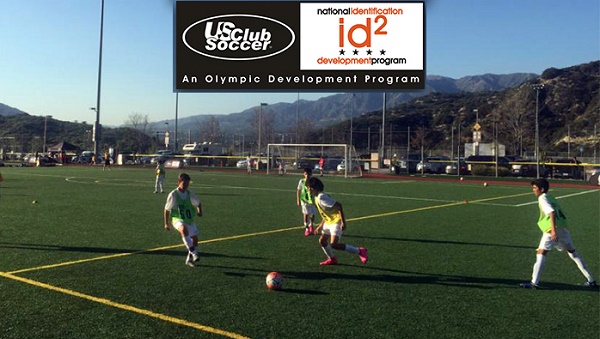 CHARLESTON, S.C. (Via US Club Soccer) – Three id² Training Camps, targeting boys born in 2004 and girls born in 2003, will span the Central, Northeast and West regions of the country in 2017.
March 23-26: Grand Park in Westfield, Ind.
Sept. 28-Oct. 1: FC Stars Soccer Complex in Lancaster, Mass.
Dec. 7-10: Grande Sports World in Casa Grande, Ariz.
Although Grand Park is a new venue to the id² Program, it is a staple of other US Club Soccer programming. In 2015, the expansive facility just north of Indianapolis hosted the 2015 NPL Finals and National Cup XIV Finals. This year, US Club Soccer's league-based and cup-based national championships return to Grand Park in July.
In accordance with U.S. Soccer youth national team scouting, both fall camps will also be extended to girls in the 2004 age group. The final programming of this age group cycle is National Selection programming with a select group of top performers participating in the 2018 id² National Selection International Tour (boys) or 2018 id²/ECNL National Training Camp (girls).
Like Grand Park, FC Stars Soccer Complex is also new to id², but it has hosted Northeast Girls NPL playoff events in the past.
Grande Sports World is a long-time venue of the id² circuit. The complex hosted the final training camp of the previous cycle – targeting '03 boys and '02-'03 girls – in December.
Beginning in 2018, US Club Soccer plans to offer four id² Training Camps per year, with three for the respective age group cycle and the fourth for older age groups. The addition of older age groups will ensure a continuation of the identification and development process for players in the id² Program.
The id² Program provides an opportunity for the country's elite youth soccer players to be identified, developed and scouted for inclusion in U.S. Soccer's national team programs. Targeted birth years are established every year in consultation with U.S. Soccer in order to align with the scouting priorities for boys and girls national teams.
There is no cost to players to be identified for or participate in the id² Program. For id² Training Camps, all lodging, meals and training gear are provided at no cost by US Club Soccer and Nike. The id² Program, open to all players regardless of U.S. Soccer affiliation or lack thereof, is an Olympic Development Program approved by the United States Olympic Committee and U.S. Soccer Federation.