UNLV women's soccer adds Kaley Shlaes as assistant coach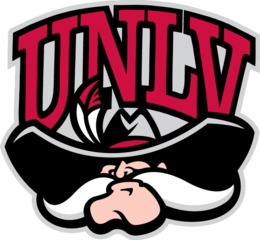 LAS VEGAS (Via UNLVRebels.com) – UNLV Women's Soccer Head Coach Chris Shaw announced the newest addition to his staff, Kaley Shlaes, on Monday. Shlaes will be a first-year collegiate coach after spending the previous two years teaching and coaching in Durham, N.C. through the Teach for America program.
The former Division I student-athlete was a four-year letterwinner as a member of the North Carolina State women's soccer program from 2010-14, playing for Shaw from 2010-12 when he was the associate head coach for the Wolfpack. A center-midfielder, Shlaes appeared in 67 games, starting 29, and recorded four goals and two assists during her career. She was also a four-year Caterpillar Scholar-Athlete award recipient, given to NC State student-athletes who maintain a 3.0 grade-point-average throughout the entire academic year.
"I had the opportunity to coach Kaley for three years at NC State, and was always impressed by her work ethic and blue collar mentality," said Shaw. "She is also very thorough and detail-oriented, which will be a great asset to the UNLV women's soccer program. I know that she will be a great fit with our staff and will be a positive role model for our current players."
+NCAA Women's Soccer Commitment Announcements: August 2016
After receiving her Bachelor's degree in communication from NC State in 2014, Shlaes taught third grade at Maureen Joy Charter School in Durham and coached both the middle school boys' and girls' soccer teams. Under the direction of Shlaes, both programs experienced significant growth, winning three of four conference championships during her two years at the school. Prior to moving Las Vegas to join Shaw's staff, Shlaes played for Raleigh's Oak City Futbol Club, which finished its inaugural season in the Women's Premier Soccer League (WPSL) in July.
"It's been a dream to coach at the D1 Collegiate Level and I'm thrilled to finally have that opportunity here at UNLV,' said Shlaes. "I'm excited to learn from Chris and J.J. Wozniak. It was great to play for Chris at NC State and I'm looking forward to the chance to coach with him now.
Shlaes joins Shaw and assistant coach Wozniak, who is entering his second season at UNLV.
The Rebels kick off the 2016 season on the road at the UT-Rio Grande Valley Invitational in Edinburg, Texas on Friday, August 19, where they will face Fairleigh Dickinson. Game time is set for 2 p.m. PT.