University of the Pacific men's soccer adds nine 2016 recruits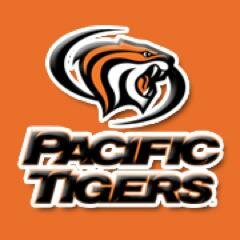 Stockton, Calif. (Via Pacific University) – Head coach Ryan Jorden announced nine additions to the Pacific men's soccer team as Tariq Branche, Andreas Charalambous, Gavin Flitton, Mateo Gomez, Bob Groenendyk, Anthony Orendain, Oliver Tate, Wouter Verstraaten and Cory Wright will join the squad for the fall 2016 season.
"We are very pleased about this group of players coming to be part of our team," Jorden said. "They have embraced the idea of being part of the foundation of the soccer program and with the quality that we have in this group, we are excited about the immediate and long term impact that they will have on the trajectory of the program."
Branche is a 5-10 forward from Gardena, Calif. He was the leading scorer for North Torrance High School under coach Robert Rivas. A four-year varsity letter winner and three-year captain for the Saxons, he was the team's MVP his senior year, and an All-Pioneer League First Team selection. He earned All-Area Second Team honors, the Sammy Saxon Athlete of the Year award, as well as the Scholar Athlete of the Year Award for 2016. He was a Faculty Honor Roll honoree with a GPA over 3.5 for seven semesters. Branche also ran track, competing in 100, 200, 400 meters individually and on the 4×100 and 4×400 relay teams. As a freshman, he helped set a school record in the 4×100.
"Tariq brings great pace and an eye for goal to the front end of our team. His instincts in the attacking third will enhance our dynamic qualities and goal scoring threat," Jorden commented.
Charalambous played his entire youth career for Apoel Nicosia, the youth academy for the UEFA Champions League Club in his home of Nicosia, Cyprus. He played seven matches in the U-19 UEFA Youth Champions League as a central midfielder against Barcelona, AJAX and Paris St. Germain. His team also won the domestic U-21 league and Cup double this past season with Apoel. He also has played with the Cyprus U-19 National team at the UEFA U19 Championships.
"Andreas has a great level of experience from the competitions that he has played in Europe. He has a tremendous work rate and a competitiveness that will enhance our team," said Jorden.
Flitton is a 5-9 defender from Kaysville, Utah. Flitton was a four year letter-winner and two year captain at Davis High in Kaysville. He played a defensive role for coach Souli Phongsavath's Darts, but scored three goals each season as a sophomore and junior. As a senior, he was named an All-Region Selection by Top Drawer Soccer and finished as a runner-up in Gatorade State Player of the year voting. Flitton played club soccer for Sparta United SC 98 MD in Sandy, Utah, making two Regional Semifinal appearances as his team peaked in the national rankings at No. 2. He helped the team win the 2014 Surf College Cup, and the 2015 Mayors Cup Showcase.
Gavin is a technical player that enjoys doing the hard work. His commitment to the defending side of the game is enhanced by the quality of his passing which suits our team style of play.
Gomez is a 6-2 goalkeeper from Elk Grove, where he attended Heritage Peak Charter School, where he was a high school scholar athlete academic award winner.
"Mateo is a very intelligent goalkeeper with a huge athletic upside and capacity to make the big save. It will be exciting to watch Mateo develop over the course of the season."
Groenendyk is a 5-8 defender from Eindhoven, Netherlands. He attended Sint-Joriscollege in Eindhoven, graduating in 2014. After graduating from high school, he attended Tilburg University for the last two years where he focused on studying Business. He has been a member of the PSV Eindhoven Academy for 12 years as a youth player, helping the squad to win their pool (Wolfsburg, Manchester United and CSKA Moscow) in the UEFA youth Champions League.
"Bob's experience and maturity will make him an immediate impact player for our team," Jorden said. "He is athletically dynamic and has played against players at the highest youth levels in Europe and understands the standards required for team success."
Orendain is a 6-2 attacking player, from Watsonville, California. An All-Region Selection by Top Drawer Soccer in 2016, followed his recognition as a 2x first team all conference nominee and All-CCS and All-State selection, along with being Watsonville's 2016 player of the year. He scored 20 goals in his 69 game high school career. He also played club soccer for Santa Clara Sporting and ran cross country his senior year helping his team to the league title.
"Anthony is a terrifically athletic player with a great sense for the game. His competitive drive and desire to launch attacks and score goals will have immediate impacts on our team."
Tate is a 5-11 defender from Leeds, England. He attended high school in Perth at the International School of Western Australia, and played for Perth Soccer Club. Tate played for the Under 18s and Under 20s with Perth before joining the First Team. Tate had previously been invited to play for the Leeds United Youth program in England as a child, the Houston Dynamo Academy in the US and Burnley FC Academy in England as a teenager before settling in Australia.
"Ollie has had the chance to play at very good levels as a youth player. We are excited about his potential and are looking forward to his progress during the course of this year," Jorden commented.
Verstraaten is a 6-1 defender from Heeze, Netherlands. He, like Groenendijk, attended Sint-Joriscollege, graduating in 2014 before moving on to Tilburg University for the last two years. Verstraaten also played in the PSV Eindhoven Academy. As a youth player from the age of 8 he developed in the PSV system which is generally recognized as one of the best academies in Europe.
"Wouter has a great personality which translates as a leader on the field. He has competed against some of the best youth strikers in Europe which will allow for him to smoothly transition to college soccer and solidify our team's defensive ability."
Wright is a 5-11 midfielder/defender from Plano, Texas. Wright attended Plano West High School, where he played soccer for coach Jimmy Dowell's Wolfpack. Wright helped the squad to the 6-6A District Championship. He played club soccer for the Dallas Texans, the 2015 U-18 Southern Regional Premier League West Champions. Wright played in the Dallas Cup (2015, 2016) and finished in the top three in the U-19 first division. The squad took third place at the 2014 and 2015 Disney Showcases, and the 2015 Cincinnati Blue Chip Showcase.
"Cory is a smooth player who's comfort in possession should allow for him to fit comfortably into our system of play. He has a terrific potential that we hope to development," Jorden concluded.
These nine will join the 15 returning Tigers as camp opens on August 10th. Pacific will hit the pitch on August 15 for a home exhibition against CSU Bakersfield (7:30 p.m.), before an August 20 home tune-up against Sonoma State (7 p.m.). The regular season opens on August 26 with Drake visiting Knoles Field for a 7 p.m. kickoff.