University of Evansville women's soccer adds two transfers for 2020 season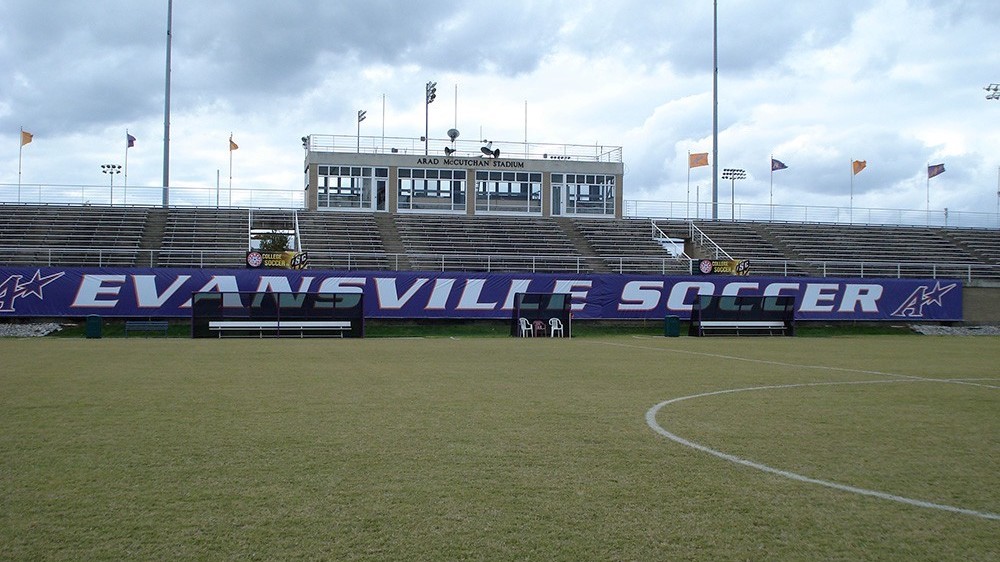 EVANSVILLE, Ind. – The University of Evansville women's soccer program announced the signing of two transfers for the 2020 season.
"I am very excited to get two very talented transfers," head coach Chris Pfau said. "Both of these players bring vast experience not only from club, but their universities and National teams."
Georgia Katsonouri comes to the Aces after a year at the University of Kentucky. The goalkeeper hails from Paphos, Cyprus and has a wide range of club and national team experience. Playing soccer with the local boy's academy since she was 10, while at age 14 she went to the women's PAFIA F.C. and competed in the Senior Cypriot League. Named one of the captains on the team and in April of 2018 she was voted as the best GK of the Cyprus Women's League.
"Georgia brings tremendous experiences from her club, National team (Cyprus) and University of Kentucky," Pfau said. "She is a great shot stopper, fearless and extremely driven to continue to develop and grow. Georgia will be able to step right in from day one and not only push herself but the other players around her. She brings a great knowledge and passion of the game from her high level of experience."
Reilly Paterson transfers to Evansville, from Notre Dame de Namur University, starting in 24 games and scoring three goals for the Argonauts. The forward played four years of soccer in high school, earning captain her junior and senior seasons, while also being selected for the all-region team. Was called up to play for the Women's Jamaican National team for a friendly match in October 2018.
"Reilly comes from very talented clubs in California," Pfau said. "This experience along with her college and playing for Jamaica National team will give her the ability to come in and make an immediate impact on our program. Reilly is a kind of player we need to get on the ball.  She has great ability to read the game and float into great positions to allow our team to control the tempo of the game."
The last name Paterson might be familiar to Aces soccer fans, Paterson's father, Rob played at UE during the '89-'90 seasons, earning national player of year honors ('89) and still holds the school record for goals scored in a single season.
"Georgia and Reilly will bring a desire to win!  Both players not only want to improve UE soccer but also want to continue to represent both their National Teams in the future," Pfau said. "They will bring leadership, experience and a joy to our team."
"I am very excited about the future of our program," Pfau said. "With the addition of six incoming freshman and two transfers our soccer program is looking to a bright fall season!"