Arkansas women's soccer hires Chris Neal as assistant coach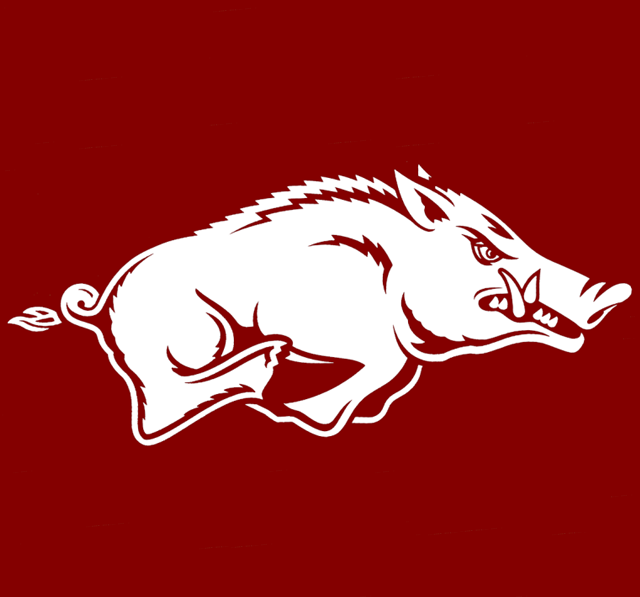 FAYETTEVILLE, Ark. (Via University of Arkansas) — Chris Neal was announced as the new Razorback Soccer assistant coach Tuesday afternoon by head soccer coach Colby Hale. Neal comes from Elon University where he spent the last 10 years as the head coach for the Phoenix women's soccer team.
Neal finished his 10-year career as the winningest head coach in Elon women's soccer program history with a 90-76-31 mark. Neal was also instrumental in Elon's transition from the Southern Conference to the Colonial Athletic Association in 2014. In 2012, Neal was named the SoCon Coach of the Year and led the team to its first-ever Southern Conference semifinals and championship games in 2013.
+NCAA Women's Soccer Commitment Announcements: January 2018
"I am incredibly honored to join the Arkansas Razorback women's soccer program and to compete in the prestigious SEC," Neal said. "I cannot thank Colby Hale enough for this opportunity. What this team has accomplished, since his arrival, in 2012, is nothing short of extraordinary. The next step in this team's evolution is something Coach Hale and I have discussed in depth and the vision we share is inspiring. This is a very special group of Razorback student-athletes and I am very excited to help them achieve their competitive and academic goals."
"Chris Neal is an exceptional coach, teacher, and person," Arkansas head coach Colby Hale said. "I am excited to add a person of his quality to our staff. What some of the top coaches in our game said about him only confirmed what I have gotten to see first-hand. He's as great a person as he is a coach. He will be a great fit and we are excited to have him here."
What Other Coaches Are Saying About Chris Neal
"This is a home run hire for Arkansas. Chris is a creative mind and he will not only compliment Colby, but also help elevate the program to an even higher level. Chris is an outstanding tactician who will also do a good job of training their players from a technical standpoint." – Robbie Church (Head women's soccer coach, Duke)
"Chris Neal is a fantastic appointment for Arkansas. Having coached and known Chris for about 20 years, he always coaches his team to be organized and play a good brand of soccer. As a leader, he has great passion and cares for his players by putting their best interests first as student athletes. Chris has a personality that engages all. He is a top coach and a good friend." – Darren Powell (Head coach, San Antonio FC)
"Chris Neal is one of the bright soccer minds in the game. His creativity, ability to think outside the box and experience as a head coach will add great value to the Arkansas soccer program. This is like adding a five-star recruit to your team." – Eddie Radwanski (Head women's soccer coach, Clemson)
Neal Takes Phoenix To New Heights
Neal's impact on the Elon program was evident during his tenure both on the field and in the classroom, as Phoenix student-athletes have consistently earned numerous athletic and academic achievements.
Under Neal's guidance, a total of 26 student-athletes earned all-league honors over his 10-year tenure, while Elon earned the NSCAA Team Academic Award in eight of his 10 seasons. In addition, a total of 35 players were named to the conference's all-academic teams since Neal's arrival. Elon posted a winning season in six of Neal's 10 seasons.
On August 19, 2016, Neal became the program's all-time winningest coach, earning his 75th victory at Elon in a 2-0 victory over Charleston Southern at Rudd Field. He finished with 81 wins in his coaching career at Elon surpassing Paul Webster's (1995-2003) 74 victories.
Elon finished 2017 with a 9-6-4 record, facing tough competition as four opponents made the NCAA Championships and five teams made the finals in each of their respective conference championships. The Phoenix matched a program record with five players receiving conference postseason honors in the same season, which included the program's first-ever CAA Rookie of the Year in freshman Meredith Christopher. She also became the program's first major award winner since the Phoenix joined the CAA in 2014. Christopher led all league players in overall points with 22 on the season scoring seven goals and eight assists.
Additionally for the Phoenix, Kendall Ballotti earned All-CAA Second Team honors, Grace Bennett and Christopher were both named All-CAA Third Team. The program also had three freshmen named to the 10-player CAA All-Rookie Team as Christopher, Reena Wichmann, and Hannah Doherty all were selected. Elon had the most all-rookie selections in the league and had the most in one season by a CAA program since 2013.
Neal helped the Phoenix to one of its best seasons in program history in 2013, as they finished the year with a 13-3-6 record and its first ever appearance in the Southern Conference Championship match. Elon's 13 wins marked the most during the school's Division I era, while also marking the team's fifth-straight winning season.
Elon also entered the NSCAA Southeast Regional rankings for the first time in school history, finishing the season ranked 10th among ACC powers such as Virginia, Florida State, North Carolina, Virginia Tech Notre Dame, Duke, Boston College, Wake Forest and Maryland. Elon scored in every contest in 2013, another program first, netting a total of 56 goals (third nationally) in 22 matches.
Elon had five players garner all-league accolades, including 2013 Southern Conference Player of the Year, Nicole Dennion. As only a sophomore, Dennion set Elon's Division I single-season goals record with 15. Elon's RPI soared as high as 74th (out of 327 teams) in 2013 as well. Elon's senior class finished the 2013 season with 40 wins, the most by a senior class during Elon's Division I era. Neal ended the year with a career record of 60-41-22.
Prior to arriving at Elon, Neal helped his alma mater, UNC Wilmington (UNCW), to a record of 70-55-8 (.556) from 2001-07. Just as strong off the field, the Seahawks earned the NSCAA Team Academic Award for five consecutive campaigns during Neal's time with the program.
Before returning to his alma mater in 2001, Neal enjoyed a successful stint as the head men's soccer coach at Pfeiffer University. In his three seasons at Pfeiffer (1998-2000), Neal directed the Falcons to a 36-22-4 (.613) ledger and their first-ever NCAA Division II ranking at 13th in the country.
Neal also served two campaigns as an assistant men's soccer coach at Augusta State (1996-97), where he helped the Jaguars improve from a 7-8 record in 1996 to a 14-6 slate in 1997.
In addition to his responsibilities at Elon, Neal served as an ODP staff coach and coaching education instructor for the NC Youth Soccer Association. Neal served the NSCAA as its state technical director from 2001-08. In these roles with NCYSA and the NSCA, Neal has been responsible for organizing, advertising and instructing a variety of coaching education courses for thousands of youth, high school and college coaches. Neal is a USSF April Heinrichs Scholarship recipient, recognizing him for making a positive impact on the sport of women's soccer.
The UNCW graduate earned his bachelor of arts degree as a political science major and a Spanish minor in 1995 and his master of education degree in education administration and supervision at Augusta State University in 1998. He holds the National Soccer Coaches Association of America "Premier" diploma and the United States Soccer Federation "A" license.
During his senior year of high school and freshman year of college, a series of knee injuries sidelined Neal's competitive playing days. As a goalkeeper, Neal was a youth product of the Wilmington United and Cape Fear SA competitive club teams, as well as New Hanover High School where he earned all-conference honors.
Neal and his wife, Amy, have a daughter, Josilyn, and son, Rex.