U.S. U-15, U-16 Girls National Teams set for concurrent training camp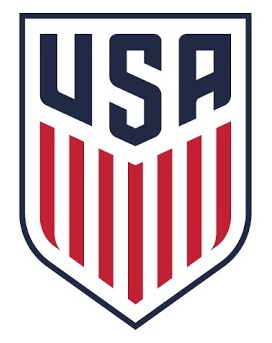 CHICAGO (Via U.S. Soccer) – The U.S. Under-16 and Under-15 Girls' National Teams will hold concurrent training camps to kick off 2018 programing for both teams when 48 players gather at IMG Academy in Bradenton, Florida from Jan. 27-Feb. 3.
Almost all the players called by head coach Kacey White for the U-16 camp were born in 2002, with three born in 2003, and one, midfielder Allyson Sentnor, born in 2004. All the players called into the U-15 group by head coach Tracey Kevins were born in 2003.
The teams will scrimmage against each other several times during the camp.
U.S. U-16 GNT Roster by Position

GOALKEEPERS (3): Leah Freeman (Mustang SC; Berkeley, Calif.), Taylor Fox (Orlando Pride; Titusville, Fla.), Alia Skinner (United Soccer Alliance; Fleming Island, Fla.)
DEFENDERS (7): Katie Groff (NC Courage; Raleigh, N.C.), Samar Guidry (FC Dallas; McKinney, Texas), Baleigh Bruster (NTH Tophat; Atlanta, Ga), Tabitha LaParl (So Cal Blues; Lakewood, Calif.), Elaine Rouse (NC Courage; Cary, N.C), Kayla Colbert (Legends FC; Rancho Cucamonga, Calif.), Nya Harrison (San Diego Surf; San Diego, Calif)
MIDFIELDERS (8): Samantha Kroeger (World Class FC; West Milford, N.J.), Allyson Sentnor (South Shore Select; Hanson, Mass.), Maggie Graham (NTH Tophat; Atlanta, Ga.), Alexis Theoret (FC Virginia; Oakville, Va.), Jillian Martinez (Lonestar SC; San Antonio, Texas), Peyton Goldthwaite (NC Courage; Durham, N.C.), Abby Allen (Lonestar SC; Austin, Texas), Zoe Burns (Crossfire SC; Issaquah, Wash.)
FORWARDS (6): Reilyn Turner (So Cal Blues; Aliso Viejo, Calif.), Michelle Cooper (Michigan Hawks; Clarkston, Mich.), Dilary Heredia-Beltran (Sporting Blue Valley; Overland Park, Ohio), Kailyn Dudukovich (Cincinnati DA; West Chester, Ohio), Alexis Missimo (Solar SC; Southlake, Texas), Abbie Kotter (La Roca FC; Providence, Utah)
+NCAA Women's Soccer Commitment Announcements: January 2018
U.S. U-15 GNT Roster by Position

GOALKEEPERS (3): Haley Craig (Hawks-Wolves SC; Dexter, Mich.), Olivia Molina (California Thorns FC; San Bruno, Calif.), Neeku Purcell (Seattle Reign Academy; Seattle, Wash.)
DEFENDERS (7): Andrea Kitahata (San Jose Earthquakes; Hillsborough, Calif.), Aidan McConnell (Hawks-Wolves SC; Dexter, Mich.), Phoenix Dawn Miranda (Leahi; Aiea, Hawaii), Ayo Oke (Concorde Fire; Lawrenceville, Ga.), Kellie Pagador (Placer United; Roseville, Calif.), Lilly Reale (South Shore Select; Hingham, Mass.), Alyssa Stadeker (Concorde Fire; Smyrna, Ga.)
MIDFIELDERS (7): Colby Barnett (Strikers FC; Los Alamitos, Calif.), Emily Colton (L.A. Galaxy San Diego; Carlsbad, Calif.), Emma Egizii (Beach FC; Downey, Calif.), Tatiana Fung (LAFC Slammers; Fullerton, Calif.), Carina Lageyre (Weston FC; Cooper City, Fla.), Devin Lynch (Eclipse Select SC; Naperville, Ill.), Isabella Piete (San Diego Surf; Alpine, Calif.)
FORWARDS (7): Trinity Byars (Solar FC; Richardson, Texas), Amelia Horton (Sporting Blue Valley; Olathe, Kan.), Simone Jackson (LAFC Slammers; Redondo Beach, Calif.), Arianna Manrique (NTH Tophat; Buford, Ga.), Jillian Shimkin (FC Fury NY; Rockville Centre, N.Y.), Farrah Walters (SC del Sol; Scottsdale, Ariz.), Amelia White (Fort Wayne United; Fort Wayne, Ind.)