United Soccer Coaches unveils new national high school rankings (Boys)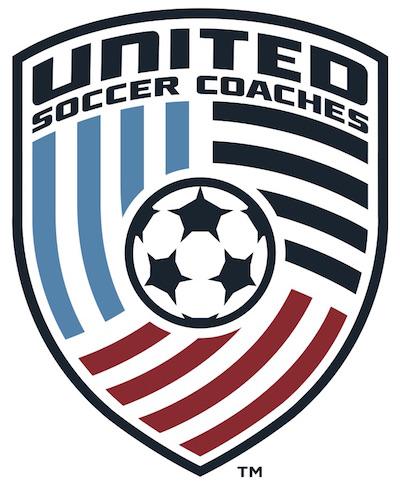 KANSAS CITY, Mo. (Via United Soccer Coaches) – United Soccer Coaches (formerly the NSCAA) and USA TODAY High School Sports released today the fourth set of regional and national polls in the USA TODAY/United Soccer Coaches rankings for boys and girls high school spring soccer.
Wando High School in Mount Pleasant, S.C. under head coach Shilo Tisdale continues to hold down the top spot in the boys poll with an 23-0-0 record. The Westminster Schools (Atlanta, Ga.) jumped up two spots to No. 2 at 18-0-1, while Union (Tulsa, Okla.) dropped one spot to No. 3 with a 14-0-0 mark. Roosevelt (Seattle, Wash.) moved up one rung to No. 4 and Walton (Marietta, Ga.) moved into the top five.
+READ: UNC wins inaugural U.S. Soccer Spring Men's College Program title
USA TODAY/United Soccer Coaches Super 25 Spring Boys – National – Poll 4 – May 1, 2018
| Rank | School | Prev. | W-L-T |
| --- | --- | --- | --- |
| 1 | Wando (Mount Pleasant, S.C.) | 1 | 23-0-0 |
| 2 | The Westminster Schools (Atlanta, Ga.) | 4 | 18-0-1 |
| 3 | Union (Tulsa, Okla.) | 2 | 14-0-0 |
| 4 | Roosevelt (Seattle, Wash.) | 5 | 13-0-0 |
| 5 | Walton (Marietta, Ga.) | 10 | 17-1-1 |
| 6 | East Central (Tulsa, Okla.) | 7 | 15-0-0 |
| 7 | James River (Midlothian, Va.) | 8 | 7-0-0 |
| 8 | Oakton (Vienna, Va.) | NR | 7-0-0 |
| 9 | Cambridge (Milton, Ga.) | 11 | 16-1-0 |
| 10 | Herriman (West Herriman, Utah) | 9 | 13-0-0 |
| 11 | Homewood (Homewood, Ala.) | 20 | 19-0-2 |
| 12 | Issaquah (Issaquah, Wash.) | 13 | 13-1-0 |
| 13 | Omaha Westside (Omaha, Neb.) | 3 | 12-0-0 |
| 14 | Springdale (Springdale, Ark.) | 15 | 15-1-1 |
| 15 | Columbia River (Vancouver, Wash.) | 17 | 14-0-0 |
| 16 | The McCallie School (Chattanooga, Tenn.) | 6 | 10-1-1 |
| 17 | Dalton (Dalton, Ga.) | NR | 16-2-1 |
| 18 | Omaha South (Omaha, Neb.) | 11 | 16-1-0 |
| 19 | Station Camp (Gallatin, Tenn.) | NR | 11-1-1 |
| 19 | Valley (West Des Moines, Iowa) | 16 | 4-0-0 |
| 21 | Enterprise (Enterprise, Ala.) | 19 | 18-1-0 |
| 22 | Skyline (Sammamish, Wash.) | 21 | 12-0-2 |
| 23 | Lewis & Clark (Spokane, Wash.) | 25 | 13-1-1 |
| 24 | Deer Creek (Edmond, Okla.) | 18 | 12-2-0 |
| 25 | Deep River (Glen Allen, Va.) | NR | 9-0-0 |
Records shown are through games of April 29, 2018
Also receiving votes: Decatur (Decatur, Ga.), Bettendorf (Bettendorf, Iowa)