United Bid for 2026 World Cup receives two key endorsements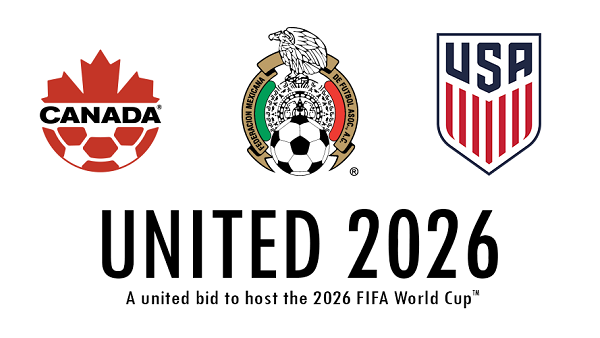 The United Bid of Canada, Mexico and the United States for the 2026 World Cup have released a statement after receiving endorsements from CONMEBOL and UNCAF.
United Bid Statement
"The United Bid of Canada, Mexico and the United States is grateful for today's endorsement by CONMEBOL, the confederation representing ten South American member associations. This announcement builds on the support of UNCAF's six voting member associations that the United Bid was honored to receive in March. We look forward to continuing our conversations with Member Associations around the world, highlighting the operational and economic certainty of our bid for the entire FIFA family."
CONMEBOL
The South American Football Confederation (CONMEBOL) is the oldest continental confederation in the world and made up of ten national associations. The ten affiliated federations are on a level of equality and balance among themselves, and make up the Executive Committee of the Confederation, which is responsible for the organization and governance of South American football's major international tournaments.
CONMEBOL consists of these 10 countries: Argentina, Bolivia, Brazil, Chile, Colombia, Ecuador Paraguay, Peru Uruguay, Venezuela.
UNCAF
The Central American Football Union (UNCAF) represents the football federations of seven Central American nations. All members are part of the Football Confederation (CONCACAF), which represents the football associations of North and Central America and the Caribbean. UNCAF is responsible for organizing various international and club tournaments featuring teams from Central American footballing nations.
UNCAF consists of these seven countries: Belize, Costa Rica, El Salvador, Guatemala*, Honduras, Nicaragua, Panama.
*The Guatemalan Federation is currently suspended and at this time would not have a vote in the determination of the 2026 FIFA World Cup host.