UMBC men's soccer adds two local transfers to 2015 incoming class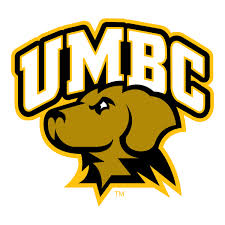 BALTIMORE (Via UMBC) – The UMBC men's soccer program has added a pair of transfers to its incoming class for the fall of 2015, head coach Pete Caringi announced today.
Local products Shawn Geary (Baltimore, Md./Dundalk/CCBC-Essex) and Bill Kerr (Bowie, Md./DeMatha/Lycoming) will both have two years of eligibility at UMBC when they matriculate this fall.
Geary is a 6'1", 165-lb. forward who excelled as a striker at both Dundalk High School and CCBC-Essex. He earned Baltimore Sun All-Metro Second Team honors in 2012, after his senior campaign for the Owls. Geary has a very productive two-year stint at CCBC-Essex, amassing 18 goals and 40 total points in 30 contests. He scored 10 goals and added four assists as a sophomore and earned NJCAA All-Northeast region Second Team honors.
Geary was part of an 18-5 Knights' squad that reached the 2014 NJCAA National Division I Men's Soccer Championship.
Kerr produced a brilliant pair of seasons for NCAA Division III Lycoming (Pa.), as the Warriors set a school-record with a 15-3-3 mark in 2014. The central defender became the first Lycoming College men's soccer player to ever earn First Team All-American honors from the National Soccer Coaches Association of America. He captained the team which finished fourth in the NSCAA Mid-Atlantic Regional poll.
As a freshman in 2013, he was named Commonwealth Conference Rookie of the Year and earned First Team All-Commonwealth Conference and Second Team NSCAA All-Mid-Atlantic Region team honors. He repeated the conference honor in 2014 and earned First Team regional accolades.
The 5'9", 160-lb. defender scored five goals and added four assists during his tenure.
Kerr was an honorable mention Washington Post All-Met team selection while at DeMatha. He played club soccer with the Bethesda Soccer Club.
"We are excited to have two experienced players coming in," head coach Pete Caringi, Jr. said. "Kerr gained national attention by earning First Team All-America honors and we have watched Geary develop at one of the nation's best junior colleges and come into his own as a player."
With the additions of Geary and Kerr, the Retrievers will have nine newcomers, in addition to the 16 returners expected to take the practice field in early August for the 2015 campaign.
UMBC is coming off an NCAA College Cup appearance in 2014 and is one of only eight programs in the country to finish the last two seasons ranked in the top 15 by the NSCAA. The Retrievers have won three consecutive America East Conference titles and earned titles in four of the past five seasons.