Roster named for U.S. U-17 Men's National Team trip to Prague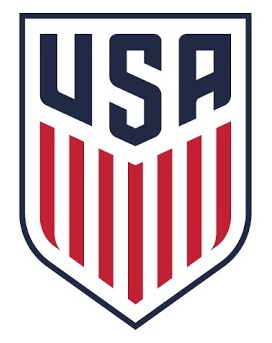 CHICAGO (Via U.S. Soccer) – U.S. Under-17 Men's National Team head coach John Hackworth has named a 22-player roster that will head to Prague, Czech Republic for the 2017 Vaclav Jezek Youth Tournament from August 21-27.
"Following our two recent domestic training camps, this tournament will challenge our team with four tough international matches in five days," Hackworth said. "We were able to get almost all of the players we requested released for this trip, so that will help us as we continue to prepare for the World Cup in India."
The U-17's will begin play Tuesday, Aug. 22, when they face Hungary. The team will play again the following day against Russia and will conclude Group B play on Aug. 24 against Japan. The opponent for a final placement game, which will be played on Saturday, Aug. 26, will be determined following the conclusion of group play.
+READ: U.S. U-15 Boys National Team advances to CONCACAF Championship Final
The U.S. competed with its U-18 team in this tournament a year ago, defeating host Czech Republic 4-2 in the final to win the championship.
The trip will serve as part of the U-17's continued preparation for the 2017 FIFA U-17 World Cup in India, where the team has been grouped with host India, Ghana and Colombia. The USA kicks off with the first game of Group A play on Oct. 6 against India.
Of the 22 players called up for the tournament, a total of 21 have registered at least one season in the U.S. Soccer Development Academy. Seven have competed in four seasons in the Academy: Carlos Asensio, Chris Gloster, Jaylin Lindsey, Ulysses Llanez, Alejandro Pereira, Josh Sargent and Tyler Shaver. A total of 19 players were born in 2000, making 2001-born players Taylor Booth, Llanez and Indiana Vassilev the youngest in the group.
Seventeen of the players on the roster were part of the team that finished second at the 2017 CONCACAF U-17 Championship, which serves as the U-17's World Cup qualifying tournament.
This group of players is nearing the end of its two-year cycle and will move up to the U-19 age group upon the conclusion of the U-17 World Cup.
Roster by Position
GOALKEEPERS (2): Carlos Joaquim Dos Santos (S.L. Benfica; Philadelphia, Penn.), Justin Garces (Atlanta United FC; Miami, Fla.)
DEFENDERS (7): Carlos Asensio (Atlanta United FC; Roswell, Ga.), Christopher Gloster (New York Red Bulls; Montclair, N.J.), Jaylin Lindsey (Sporting Kansas City; Charlotte, N.C.), James Sands (New York City FC; Rye, N.Y.), Tyler Shaver (New York City FC; Greenwich, Conn.), Arturo Vasquez (FC Golden State; Mira Loma, Calif.), Akil Watts (Portland Timbers; Fort Wayne, Ind.)
MIDFIELDERS (7): George Acosta (North Carolina FC; Hollywood, Fla.), Taylor Booth (Real Salt Lake; Eden, Utah), Christopher Durkin (D.C. United; Glen Allen, Va.), Blaine Ferri (Solar Chelsea SC; Southlake, Texas), Chris Goslin (Atlanta United FC; Locust Grove, Ga.), Alex Mendez (LA Galaxy; Los Angeles, Calif.), Indiana Vassilev (Unattached; Savannah, Ga.)
FORWARDS (6): Andrew Carleton (Atlanta United FC; Powder Springs, Ga.), Ulysses Llanez (LA Galaxy; Lynwood, Calif.), Alejandro Pereira (Orlando City SC; Oviedo, Fla.), Jacobo Reyes (C.F. Monterrey; Monterrey, Mexico), Josh Sargent (Scott Gallagher Missouri; O'Fallen, Mo.), Timothy Weah (Paris Saint-Germain F.C.; Rosedale, N.Y.)