U.S. U-16 Boys National Team kicks off camp in Carson, Calif.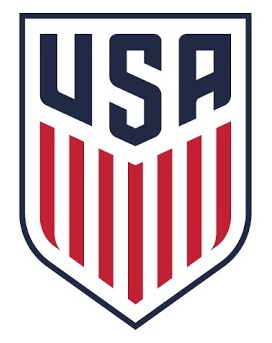 CHICAGO (Via U.S. Soccer) – U.S. Under-16 Boys' National Team head coach Shaun Tsakiris has named a 20-player roster for the team's fourth gathering and second international tournament of 2017, taking place from June 6-19.
After three days preparation of preparation in Carson, Calif. at the U.S. Soccer National Training Center, the team will fly to Tokyo and make its way to Sendai, the site of the 2017 U-16 International Dream Cup.
Before the tournament, the USA is set to take on a combination team made up of mostly U-17/18 players from LA Galaxy's U.S. Soccer Development Academy club in a friendly match. At the tournament, the U-16 BNT will face Guinea on June 14, followed by Japan and Netherlands on June 16 and June 18. The nation with the most points in the four-team group at the end of the tournament will be crowned 2017 champions.
+READ: U.S. Soccer Development Academy completes playoff draw
Of the 20 players on the roster, seven are returning from the most recent U-16 BNT gathering in April, when the team traveled to Montaigu, France to play in the 45th Tournoi de Montaigu. In the tournament, the USA took down Belgium (1-0) and Mexico (3-0), finishing in sixth place out of the 12 competing teams.
In addition, all 20 players currently play for U.S. Soccer Development Academy clubs. Nineteen of the players were born in 2001 while Giovanni Reyna, the son of former U.S. Men's National Team captain Claudio Reyna, is the youngest player on the roster, born in 2002.
Under-16 Boys' National Team Roster by Position
GOALKEEPERS (2): Michael Collodi (FC Dallas; Frisco, Texas), Nicolas Defreitas-Hansen (Weston FC; SW Ranches, Fla.)
DEFENDERS (5): Julian Araujo (Santa Barbara SC; Lompoc, Calif.), Nico Benalcazar (NYCFC; Wilton, Conn.), Luke Hansen (Colorado Rush; Littleton, Colo.), John Hilton (LA Galaxy; Long Beach, Calif.), Leonardo Sepulveda (LA Galaxy; Corona, Calif.)
MIDFIELDERS (7): Mario Anaya (San Jose Earthquakes; Livermore, Calif.), Taylor Booth (Real Salt Lake; Eden, Utah), Azriel Gonzalez (Seattle Sounders; Renton, Wash.), Nelson Martinez (DC United; Woodbridge, Va.), Aidan Morris (Weston FC; Fort Lauderdale, Fla.), Adrian Munoz (FC Dallas; Richardson, Texas), Thomas Roberts (FC Dallas; Frisco, Texas)
FORWARDS (6): Ulysses Llanez (LA Galaxy; Lynwood, Calif.), Dillon Keane (San Jose Earthquakes; Foster City, Calif.), Giovanni Reyna (NYCFC; Bedford, N.Y.), Bryan Reynolds (FC Dallas; Little Elm, Texas), Jose Rivas (Weston FC; Weston, Fla.), Stefan Stojanovic (Sockers FC; Des Plaines, Ill.)