U.S. U-18, U-19 Men's National Teams conclude Florida camp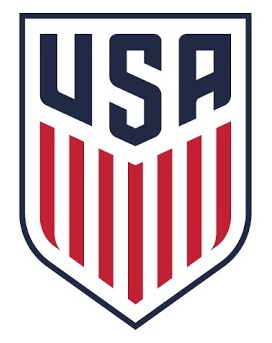 FT. LAUDERDALE, Fla. (Via U.S. Soccer) – The U.S. Under-18 and Under-19 Men's National Teams participated in a joint domestic training camp earlier this month in Ft. Lauderdale, Florida, where the teams played an intra-squad match on Nov. 9 and each team faced a USL Premier Development League team on Nov. 13 at Lockhart Stadium.
The intra-squad face off was an exciting one, with Djordje Mihailovic giving the U-19s the lead in the 31st minute. However, Justin Rennicks scored for the U-18s in the 44th minute, leveling the score right before halftime. The second half kicked off and it only took Jake Morris five minutes to flip the score and put the U-18s in the lead, ultimately securing a 2-1 scrimmage victory for the younger U.S. MNT.
The U-19 MNT then played Miami FC on Nov. 13 at Lockhart Stadium. The match kicked off at 1 p.m. ET and the U-19s had no trouble taking care of business. The USA was awarded a penalty kick in the 20th minute, which Brandon Vazquez slotted in the back of the net. Tyler Adams connected with Pierre da Silva just two minutes later, giving the U-19s a 2-0 lead at half.
+Read: U.S. Soccer Development Academy East Conference Recap – Week 12
The second half was also dominated by the U-19 squad, with Nick Taitague, Isaiah Young and Nelson Hunsinger adding tallies to the count in the 76th, 83rd, and 87th minutes, respectively. Brady Scott and Will Pulisic shared a shutout while the USA secured a 5-0 victory.
Immediately after, the U-18 MNT took the field to face South Florida Surf. This match was a lot more balanced, but the USA's Jose Carranza opened up the scoring in the 29th minute. The second half kicked off and the Surf flipped the scoreline in a five-minute timespan, scoring in the 55th and 60th minutes. Carranza then recorded his second goal of the night, finding the back of the net in the 84th minute to close out the game with a 2-2 draw.
This camp successfully wrapped up the 2016 scheduled programming for both U-18 and U-19 MNTs.
+Read: New USA TODAY/NSCAA Fall High School Rankings released (Boys)
-U.S. Under-19 Men's National Team Match Report-
Match: U.S. Under-19 Men's National Team vs. Miami FC
Date: Nov. 13, 2016
Competition: Friendly
Venue: Lockhart Stadium; Ft. Lauderdale, Fla.
Kickoff: 1 p.m. ET
Attendance: 200
Weather: 81 degrees; clear
Scoring Summary:      1    2    F
USA                       2    3    5
MIA                        0    0    0
USA – Brandon Vazquez (penalty kick)                                    20th minute
USA – Tyler Adams (Pierre Da Silva)                            22
USA – Nick Taitague (Djordje Mihailovic)                       76
USA – Isaiah Young (Alex Rose)                                  83
USA – Nelson Hunsinger (Marco Farfan)                      87
Lineups:
USA: 1-Brady Scott (1-Will Pulisic, 45); 3-John Nelson (16-Marco Farfan, 60), 5-Danny Barbir (capt.), 4-Sean O'Hearn, 14-Logan Panchot (17-Nelson Hunsinger, 60); 19-Christian Enriquez (8-Habib Barry, 45), 15-Tyler Adams; 9-Nick Taitague (6-Adam Ozeri, 85), 23-Djordje Mihailovic, 11-Pierre Da Silva (7-Isaiah Young, 45); 19-Brandon Vazquez (21-Alex Rose, 75)
Subs Not Used: 24-Hector Montalvo
Head coach: Brad Friedel
MIA: Roster Not Available
Stats Summary: USA / MIA
Shots: 20 / 6
Shots on Goal: 11 / 4
Saves: 6 / 4
Corner Kicks: 13 / 4
Fouls: 20 / 12
Offside: 2 / 3
Misconduct Summary:
USA – Tyler Adams (caution)                55th minute
MIA – (caution)                                     79
Man of the Match: Nick Taitague
-U.S. Under-18 Men's National Team Match Report-
Match: U.S. Under-18 MNT vs. South Florida Surf
Date: Nov. 13, 2016
Competition: Domestic Friendly
Venue: Lockhart Stadium; Fort Lauderdale, Fla.
Kick-off: 3 p.m. ET
Attendance: 50
Weather: 76 degrees
Scoring Summary:      1          2          F
USA                             1          1          2
S. FLA                         0          2          2
USA – Jose Carranza                           29th minute
S. FLA –                                              55
S. FLA –                                              60
USA – Jose Carranza                           84
Lineups:
USA: 12-Trey Muse (22-Leonardo Lopez, 46); 16-Jose Alfaro Jr. (3-Jake Morris, 66), 18-Gideon Davis (2-Aristotle Zarris, 66), 20-Ernesto Espinoza (17-Paxton Pomykal, 60), 24-Brecc Evans (25-Noah Toribio, 66), 19-Harold Hanson (7-Griffin Dorsey, 50), 6-Jack Maher, 23-Alfred Perez (9-Justin Rennicks, 50), 11-Nebiyou Perry (10-Jose Carranza, 28), 14-Brandon Servania (15-Jonathan Gonzalez, 60), 8-Juan Torres (13-Faris Abdi, 60)
Subs not used: 4-Aedan Stanley, 5-Kyle Gruno
Head Coach: Omid Namazi
S. FLA: Hasani Sinclair, Sekani Sinclair, Darwin Espinol, Colby Burdette, Bryan Perea, Daniel Gonzalez, Deniz Bozkurt, Verneri Valimaa, Jeff Michaud, Youri Derine, Alex Joseph, Jonny Campbell, Jabari Garibaldi, Kevyn McFarlane, Andes Ruiz, Juan Carlos Mosquera
Head Coach: Eric Arbuzow
Statistical Summary: USA / S. FLA
Shots: 13 / 7
Shots on Goal: 9 / 5
Saves: 3 / 7
Corner Kicks: 2 / 1
Fouls: 4 / 7
Offside: 1 / 0
Misconduct Summary:
None
Officials:
Referee: Rubiel Vazquez
Asst. Referee 1: Amiel Aleman
Asst. Referee 2: Winston O'Connor