U.S. U-17 Women's National Team roster set for first 2018 camp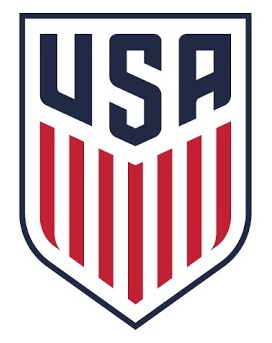 CHICAGO (Via U.S. Soccer) – The U.S. Under-17 Women's National Team will open its 2018 programming with a training camp from Jan. 10-19 in Bradenton, Florida.
The camp will feature two international matches against up-and-coming Venezuela on Jan. 15 at Eckerd College in St. Petersburg, Fla., and Jan. 18 at IMG Academy. Both matches will kick off at 3:30 p.m. and are open to the public. Admission is free.
U.S. head coach Mark Carr has called up 24 players, almost all who saw extensive action with the squad during 2017, this cycle's first year. Twenty of the players come from U.S. Soccer Girls' Development Academy clubs.
+NCAA Women's Soccer Commitment Announcements: January 2018
Nine members of the roster have earned double-digit caps in their U-17 careers, led by defender Kate Wiesner (24), defender Kennedy Wesley (21) and forward Jordan Canniff (19). All three were part of the previous cycle and played at the 2016 FIFA U-17 Women's World Cup in Jordan.
Canniff leads the group in international goals with eight, followed by five from Maya Doms and four from both Croix Bethune and Isabella D'Aquila.
Both the USA and Venezuela are preparing for qualifying tournaments for the 2018 FIFA U-17 Women's World Cup in Uruguay. The USA will participate in the 2018 CONCACAF Women's Under-17 Championship, to be held in Nicaragua from April 19-29. The tournament will qualify three teams to the 2018 FIFA U-17 Women's World Cup. Venezuela will participate in the 2018 South American Under-17 Women's Football Championship, to be staged early this year in Argentina.
+READ: USA roster announced for CONCACAF Women's U-20 Championship
Venezuela has found recent success at the U-17 level, advancing to the semifinals of the last two U-17 Women's World Cups, taking fourth place in both 2016 in Jordan and in 2014 in Costa Rica.
The roster consists of 20 players born in 2001 – the age cut off year for the 2018 FIFA U-17 Women's World Cup — and four born in 2002.
U.S. U-17 Women's National Team Roster by Position

GOALKEEPERS (3): Angelina Anderson (Mustang Soccer Club; Danville, Calif.), Hailey Coll (Portland Thorns FC; Eugene, Ore.), Lindsey Romig (IMG Academy; Midlothian, Va.)
DEFENDERS (6): Tori Hansen (NC Courage; Raleigh, N.C.), Smith Hunter (Seattle Reign Academy; Seattle, Wash.), Makenna Morris (Bethesda SC; Germantown, Md.), Natalia Staude (NTH Tophat; Atlanta, Ga.), Kennedy Wesley (So Cal Blues Soccer Club; Rossmoor, Calif.), Kate Wiesner (LAFC Slammers; Monrovia, Calif.)
MIDFIELDERS (9): Hannah Bebar (Eclipse Select Soccer Club; Naperville, Ill.), Croix Bethune (Concorde Fire; Alpharetta, Ga.), Talia DellaPeruta (NTH Tophat; Cumming, Ga.), Maya Doms (Davis Legacy; Davis, Calif.), Jaelyn Eisenhart (LAFC Slammers/Las Vegas, Nevada), Mia Fishel (San Diego Surf; San Diego, Calif.), Sophia Jones (San Jose Earthquakes; Menlo Park, Calif.), MacKenzee Vance (United Soccer Alliance; Bluffton, S.C.), Astrid Wheeler (Concorde Fire; Atlanta, Ga.)
FORWARDS (6): Jordan Canniff (Washington Spirit Academy – Baltimore Armour; California, Md.), Isabella D'Aquila (So Cal Blues Soccer Club; Mission Viejo, Calif), Sunshine Fontes (Hawaii Rush; Wahiawa, Hawaii), Payton Linnehan (FC Stars; Douglas, Mass.), Samantha Meza (Solar Soccer Club; Dallas, Texas), Kalyssa Van Zanten (Eclipse Select Soccer Club; Buffalo Grove, Ill.)