U.S. U-17 Women's National Team opens World Cup qualifying with convincing win against the Bahamas
The U.S. Under-17 Women's National Team defeated the Bahamas 10-0 to open Group B play at the 2012 on Thursday at Estadio Cementos Progreso.
Midfielder Summer Green had five goals, including four in the first half, to pace a U.S. attack that was in complete control over the full 90 minutes. Margaret Purce also added three goals and an assist as the U.S. team out-shot the overmatched Bahamians 52-1.
The match was the first step for the U.S. U-17s toward achieving qualification for the 2012 FIFA U-17 Women's World Cup in Azerbaijan later this year. The top three finishers from the CONCACAF tournament earn berths to the World Cup.
In the first matchup between the Bahamas and a U.S. Women's National Team at any level the U-17s completely overwhelmed their inexperienced opponents, taking only 37 seconds to find the net as Purce finished a Gabbi Miranda cross from the left side. The central defense misjudged Miranda's delivery and Purce had time to take a touch before calmly placing her shot into the right side of the net past Bahamas goalkeeper Cori Strachan.
The rest of the first half belonged to Green, who scored the USA's next four goals to build a 5-0 lead heading into halftime. In the sixth minute, Green cleaned up a loose ball for an unassisted goal that originated from U.S. defender Lauren Kaskie's left-footed corner kick from the right side. Strachan got a glove on the ball, but couldn't hold it and U.S. forward Emily Bruder took a shot that was blocked, but not cleared well enough off the line. Green was on the spot to slot the rebound into the net.
Green netted her second goal in the 39th minute, dribbling the ball down the right side and sneaking her shot into the near post past Strachan. One minute later, Green was on the attack again when Morgan Andrews played a perfectly slipped pass behind the defense. Green finished smartly across the 'keeper into the far left post to earn the hat trick and make it 4-0.
The Bahamas struggled to clear the ball out of their defensive third all match long and that was evident in the 44th minute when their left back accidentally gave up the ball to Green, who easily finished for her fourth goal in the first half.
Second-half substitute Andi Sullivan joined the scoring fray in the 55th minute with a high shot from distance that Strachan got both gloves on above her head, only to see it fall behind her into the right side netting for a 6-0 advantage.
Green found the back of the net for a fifth time in the 60th minute with Purce laying the ball off to her for a right-footed tally at point-blank range. Green became the first U.S. U-17 player to score five goals in a World Cup Qualifying match and just the second to score four (Lindsey Horan accomplished the feat at 2010 qualifying). Before Green could finish a sixth goal, which would have been the best-ever single-game scoring performance for a player at any level of the U.S. Women's National Teams, she was substituted in the 71st minute in favor of Toni Payne.
With Green on the bench, the U.S. did not let up offensively. Purce added her second goal in the 75th minute – a tap-in off of a Payne assist. Payne did the brunt of the work, dribbling past her defender on the left, taking the ball to the end line and then feeding to Purce for a first-time shot to push the lead to 8-0.
Two minutes later, the USA struck again with Payne's unassisted goal that originated from a Purce cross from the right side. Strachan touched the ball, but it was swept away from the goalkeeper by Sarah Robinson and Payne pounced on it for the goal.
Purce got the final goal to complete her hat trick on a strong individual effort, weaving past several Bahamas defenders before shooting from about eight yards out into the left side corner past Strachan to make it 10-0.
The U.S. attack also produced multitude of corner kick chances and long distance attempts that the young Americans could have finished to push the lead even further. If not for an impressive effort from Strachan, who made a remarkable 17 saves, including several tremendously brave stops, the U.S. team could have made the score line even higher. Andrews had a 30-yard shot in the 34th minute that struck the left post, and in the 63rd minute her 25-yard attempt hit the crossbar.
Defender Brittany Basinger had a shot from distance that was bound for the upper left corner of the goal in the 56th minute, but Strachan deflected the ball just enough to redirect the shot into the woodwork.
The lopsided match made for an easy night for U.S. goalkeeper Jane Campbell. She needed to make only one save in the 48th minute on a long distance drive from Dina Ingraham to earn her fifth shutout in international matches this year.
The U.S. U-17s continue Group B play against Trinidad & Tobago on Saturday, May 5, at 4 p.m. ET (2 p.m. local). They then finish the first round against Mexico on Monday, May 7, at 6:30 p.m. ET (4:30 p.m. local). All matches for the 2012 CONCACAF U-17 Women's Championship can be watched live on CONCACAF.com.
Mexico faces Trinidad & Tobago later Thursday night in Group B action.
– U.S. Under-17 Women's National Team Match Report –
Match: United States U-17 Women's National Team vs. Bahamas
Date: May 3, 2012
Competition: 2012 CONCACAF U-17 Women's Championship – Group B
Venue: Estadio Cementos Progreso; Guatemala City, Guatemala
Kickoff: 2 p.m. MT
Attendance: 200
Weather: 75 degrees, warm and cloudy 
Scoring Summary:    1          2          F
USA                           5          5          10
BAH                           0          0          0
USA – Margaret Purce (Gabbi Miranda)           1st minute
USA – Summer Green                                   6
USA – Summer Green                                  39
USA – Summer Green (Morgan Andrews)       40
USA – Summer Green                                  44
USA – Andi Sullivan (Sarah Robinson)           55
USA – Summer Green (Margaret Purce)         60
USA – Margaret Purce (Toni Payne)               75
USA – Toni Payne (Sarah Robinson)              77
USA – Margaret Purce (Morgan Andrews)       84
Lineups:
USA: 1-Jane Campbell; 3-Brittany Basinger, 5-Maddie Bauer, 16-Mandy Freeman, 6-Gabbi Miranda; 10-Morgan Andrews (capt.), 17-Sarah Robinson, 14-Lauren Kaskie (11-Morgan Stanton, 46); 8-Summer Green (19-Toni Payne, 71), 9-Emily Bruder (7-Andi Sullivan, 46), 15-Margaret Purce
Subs not used: 2-Lizzy Raben, 12-Joanna Boyles, 13-Darian Jenkins, 18-Cassie Miller
Not Available: 4-Amber Munerlyn, 20-Morgan Reid
Head Coach: Albertin Montoya
BAH: 1-Cori Strachan; 3-Taj Dorsett, 4-Shelby Green, 5-Dina Ingraham, 6-Lindsay Seymour, 7-Kennadi Green, 8-Clayre Saunders, 10-Lauren Haven (capt.) (17-Keisha McCartney, 53), 11-Tate Cuffy, 15-Dawn Dean (9-Akwah Thompson, 50), 16-Raunice Butler
Subs Not Used: 2-Amari Bethel, 13-Lian Haven, 14-Joya Smith, 12-Shekhinah Wells, 18-Sheryl Evans, 19-Eden Taylor, 20-Jodei Clarke
Head Coach: Daria Adderly
Stats Summary: USA / BAH
Shots: 52 / 1
Shots on Goal: 30 / 1
Saves: 17 / 1
Corner Kicks: 13 / 0
Fouls: 6 / 4
Offside: 6 / 0
Misconduct Summary:
none
Officials:
Referee: Cardella Samuels (BRB)
Assistant Referee 1: Suzanne Morriset (CAN)
Assistant Referee 2: Stacy Ann Greyson (JAM)
Fourth Official: Gillian Martindale (BRB)
College Recruiting Commitment Tracker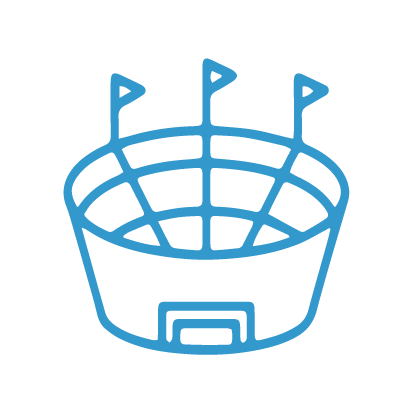 COLLEGE RECRUITING STARTS HERE
Join over 14,000 players in the SoccerWire College Soccer Recruiting Search Engine and learn how to be seen OVER 1 MILLION TIMES PER YEAR.
Basic $99 – for life
Featured $229 – for life
Featured PLUS $349 – for life
Learn More Here