U.S. U-17 Women's National Team defeats Haiti 5-0 in friendly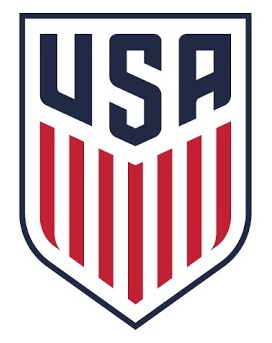 LAKEWOOD RANCH, Florida (Via U.S. Soccer) – The U.S. Under-17 Women's National Team defeated its counterparts from Haiti 5-0 in the first of two friendly matches between the teams that will conclude the USA's programming for 2017.
The teams will meet against on Friday, Dec. 15, at Premier Sports Campus in Lakewood Ranch, Fla. (7:30 p.m. ET). Admission is free.
Both the USA and Haiti are preparing for the 2018 CONCACAF Women's Under-17 Championship, scheduled for April 19-29 in Nicaragua. The tournament will qualify three teams to the 2018 FIFA U-17 Women's World Cup in Uruguay.
The USA scored its first three goals in a nine-minute span from the 12th to the 20th minute. The first goal came off a corner kick as Sunshine Fontes sent her service to the near post and Makenna Morris flicked it on to Tori Hansen, who finished it behind the goalkeeper.
+READ: Roster announced for final U.S. U-17 WNT training camp of 2017
Fontes scored the second goal two minutes later after Natalia Staude sent a diagonal ball over the top from her left back position. Fontes collected the ball outside the penalty box on the right side and finished it into the far post after three aggressive touches toward the net.
The third goal came after Smith Hunter sprinted down the left wing, beating several defenders, and sent a cross into the penalty box. Samantha Kroeger skillfully popped the ball up with her thigh and finished it with her head.
Hunter set up the fourth goal as well, taking off on a counter attack before slotting a firm pass on the ground across the middle to Maya Doms, who finished on the cusp of halftime.
The USA's lone goal in the second half came five minutes from time. Peyton Linnehan raced down the right flank with the ball and started to penetrate towards goal before chipping a cross to the back post for Isabella D'Aquila to finish with her head.
+READ: Girls Development Academy East Conference 2017 Fall Season Recap
The U-17s have been quite active this year as they prepare for qualifying. The squad has played tournaments in Slovenia/Italy and China while also defeating England in two late August games in Portland, Oregon by a 12-3 aggregate score. The team traveled to Mexico City in mid-November for two matches against the Mexico U-17 WNT, tying 1-1 and winning 4-0. The U-17s have lost just one of 12 international games this year, a wild back-and-forth 5-4 setback against China in Weifang in July.
The roster for these two matches consist of 22 players born in 2001 – the age cut off year for the next U-17 Women's World Cup — and four born in 2002.
U.S. Under-17 Women's National Team Match Report
Match: United States U-17 Women's National Team vs. Haitian U-17 Women's National Team
Date: December 13, 2017
Competition: International Friendly
Venue: Premier Sports Camps, Lakewood Ranch, FL
Kickoff: 3 p.m. ET
Weather: 62 degrees, sunny, windy
Scoring Summary: 1 2 F
USA 4 1 5
HAI 0 0 0
USA – Tori Hansen (Makenna Morris) 12th minute
USA – Sunshine Fontes (Natalia Staude) 14
USA – Samantha Kroeger (Smith Hunter) 20
USA – Maya Doms (Smith Hunter) 45
USA – Isabella D'Aquila (Payton Linnehan) 85
Lineups:
USA: 12-Angelina Anderson (capt.), 2-Makenna Morris (4-Talia DellaPeruta, 76), 15-Natalia Staude, 5-Tori Hansen (25-Bria Schrotenboer, 72), 16-Smith Hunter, 20-Sophia Jones, 8-Maya Doms (24-Ariella Pitty, 72), 10-Mia Fishel, 21-Samantha Kroeger (13-Isabella D'Aquila, 60), 9-Jordan Canniff (11-Payton Linnehan, 76), 18-Sunshine Fontes
Subs not used: 1-Halle Mackiewicz, 3-Kate Wiesner, 6-Astrid Wheeler, 7-Samantha Meza, 14-Croix Bethune, 17-Mackenzee Vance, 19-Kalyssa Van Zanten, 22-Lindsey Romig, 23-Enzi Broussard
Head Coach: Mark Carr
HAI: 1-Madeline Fleuriot, 2-Dougenie Tabitha, 4-Ruthny Mathurin, 5-Estericove Joseph, 6-Angeline Gustave, 7-Abaina Louis (3-Nancy Lindor, 51), 10-Daelle Melchie Dumornay (capt), 13-Rachelle Caremus, 14-Bethina Petit Frere (8-Dieunica Jean Baptiste, 73), 15-Danielle Etienne (20-Flero-Dina Surpris, 70), 16-Isabelle Bernier (9-Samantha Dumont, 52)
Subs not used: 11-Elisabeth Brivil, 12-Edjenie Joseph, 17-Beurnengy Adrien, 18-Maille Jean Baptiste, 19-Milan Pierre Jerome
Head Coach: Fiorda Charles
Stats Summary: USA / HAI
Shots: 15 / 2
Shots on Goal: 10 / 1
Saves: 1 / 5
Corner Kicks: 6 / 0
Fouls: 7 / 6
Offside: 2 / 1
Misconduct Summary:
HAI – n/a (Caution) 90th minute