U.S. U-17 WNT tops Mexico 1-0 in CONCACAF Championship group play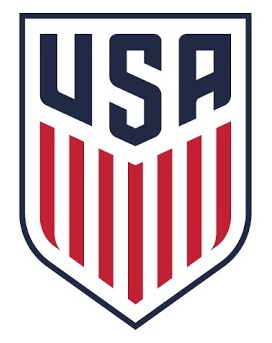 ST. GEORGES, Grenada (Via U.S. Soccer) – The U.S. Under-17 Women's National Team notched an important 1-0 victory against Mexico thanks to Ashley Sanchez's 73rd minute goal in Group B play at the 2016 CONCACAF U-17 Women's Championship.
The USA now sits alone atop Group B with six points, while Mexico slips to second in a tie with Costa Rica on three points after the Central Americans scored a last-gasp 3-2 win against Jamaica in the day's early game. The U.S. next plays Costa Rica on Tuesday and will advance to the tournament semifinals as the winner of Group B with a win or draw.
In Group A, Haiti and Canada, who face each other next, are tied with six points each at the top of the table, with Haiti gaining the edge due to a superior goal differential.
The USA was the superior team throughout the match, carving out numerous goal scoring chances, but received a crucial defensive play from captain Kiara Pickett, who cleared a Mexico header off the goal line to keep the score knotted at 0 midway through the first half. Pickett then supplied the killer assist on Sanchez's game winning goal in the second half.
+Read: U.S. U-17 WNT routs Jamaica 8-1 in World Cup Qualifying opener
The U.S. finishes group play on Tuesday, March 8 against Costa Rica (12 p.m. ET) with the match broadcast on FOX Soccer Plus and FOX Sports Go.
Goal Scoring Rundown:
USA – Ashley Sanchez (Kiara Pickett), 73rd minute: The game winning play began at the back for the USA, with Naomi Girma swinging the ball out wide to Kiara Pickett on the left wing. Pickett sent a one-time pass over the Mexico back line that Ashley Sanchez ran on to and lifted over the onrushing Mexico goalkeeper into the center of the vacated goal.USA 1, MEX 0 (SEE GOAL)FINAL
Key Saves and Defensive Stops:
USA – Kiara Pickett, 39th minute: On a corner kick, Mexico's Kimberly Rodriguez was able to get an clear header on goal, but Pickett was stationed on the USA's right post and blocked the shot before clearing the ball from danger and preventing the U.S. from falling behind just before the half.
Next on the Schedule: The U.S. will wrap up World Cup Qualifying group play against Costa Rica on March 8 (12 p.m. ET; FOX Soccer Plus) at Grenada National Stadium in St. Georges, Grenada. Click here for the full tournament schedule.
– U.S. U-17 Women's National Team Match Report –
Match: U.S. U-17 Women's National Team vs. Mexico U-17 Women's National Team
Date: March 6, 2016
Competition: 2016 CONCACAF U-17 Women's Championship – Group B
Venue: Grenada National Stadium; St. George's, Grenada
Weather: 84 degrees; Sunny
Scoring Summary: 1   2   F
USA                        0   1   1
MEX                        0   0   0
USA – Ashley Sanchez (Kiara Pickett) 73rd minute
Lineups:
USA: 1-Laurel Ivory; 15-Kennedy Wesley, 16-Karina Rodriguez, 4-Naomi Girma, 9-Kiara Pickett (capt.); 18-Jaelin Howell, 8-Briana Pinto, 3-Sophia Smith (7-Alexa Spaanstra, 66), 10-Ashley Sanchez, 13-Rachel Jones (20-Frankie Tagliaferri, 45); 14-Civana Kuhlmann (19-Kate Wiesner, 72)
Subs Not Used: 2-Taryn Torres, 6-Emily Smith, 11-Izzy Rodriguez, 12-Hillary Beall, 17-Jordan Canniff
Head Coach: B.J. Snow
MEX: 1-Kelsey Brann; 2-Ashley Soto, 4-Kimberly Rodriguez, 13-Akemi Yokoyama, 14-Reyna Reyes; 17-Luisa Delgado (19-Gabriela Juarez, 69), 20-Maricarmen Reyes, 8-Alexia Delgado (capt.), 18-Veronica Avalos (7-Dayana Cazares, 58); 9-Daniela Espinosa, 10-Montserrat Hernandez (11-Jacqueline Ovalle, 85)
Subs Not Used: 3-Alessandra Ramirez, 5-Jimena Lopez, 6-Vanessa Gonzalez, 12-Miriam Aguirre, 15-Alma Lopez, 16-Alexandra Martinez
Head Coach: Christopher Cuellar
Stats Summary: USA / MEX
Shots: 12 / 6
Shots on Goal: 5 / 0
Saves: 6 / 7
Corner Kicks: 7 / 1
Fouls: 15 / 13
Offside: 0 / 1
Misconduct Summary:
MEX – Reyna Reyes (caution) 18th minute
Officials:
Referee: Marie-Soleil Beaudoin (CAN)
Assistant Referee 1: Suzanne Morrisset (CAN)
Assistant Referee 2: Shannon Gibson (BRB)
4th Official: Joanne Monestime (HAI)