U.S. U-17 MNT stuns France with 3-2 win on last-minute goal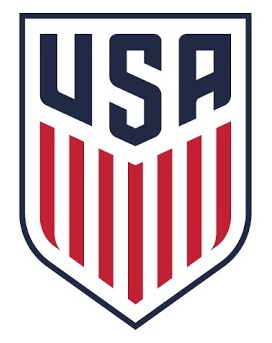 MONTAIGU, France (Via U.S. Soccer) – The U.S. Under-17 Men's National Team won the 44th Mondial Football de Montaigu tournament, defeating France 3-2 in the final seconds of the match.
The USA took the lead in the sixth minute after defender Tyler Shaver assisted Timothy Weah on the first goal of the match. In the 29th minute, France equalized with Matthias Phaeton's strike, assisted by Yacine Adli. France took charge after Alan Keroudan scored in the 40th minute, leading the match 2-1 at halftime.
Three minutes into the second half, U.S. midfielder George Acosta notched a goal, equalizing the match, 2-2. Acosta then brought the U.S. to victory, scoring in the 80th minute, just seconds before the final whistle.
+Read: U.S. U-23 MNT Olympic bid falls short in 2-1 loss to Colombia
The championship win marks the second time the USA has won this tournament; first doing so in 1992.
This is the fourth international win for the U-17s this year, having defeated Greece (2-1) and Belgium (2-0) in January at the 2016 Aegean Cup and dominating Russia (4-0) to get to the final match against France.
The U-17 will look to take on Canada in a pair of friendlies on April 15 and 17 as part of its training camp.
+Read: U.S. U-20 MNT earns win and a draw in Dallas Cup friendlies
– U.S. Under-17 Men's National Team Match Report –
Match: U.S. Under-17 Men's National Team vs. France
Date: March 28, 2016
Competition: 44th Mondial Football de Montaigu
Venue: Stade Maxime Bossis; Montaigu, France
Kickoff: 12:30 p.m. ET
Weather: 50 degrees, windy
Scoring Summary:       1          2          F
USA                             1          2          3
FRA                              2          0          2
USA – Timothy Weah (Tyler Shaver)                    6th minute
FRA – Matthias Phaeton (Yacine Adli)                 29
FRA – Alan Keroudan                                         40
USA – George Acosta                                        43
USA – George Acosta                                        80
Lineups:
USA: 12-Justin Garces; 2-Jean Julien Foe Nuphaus, 15-Jake Arteaga, 5-Tyler Shaver, 3-Rayshaun McGann (14-Kelee Cornfield Saunders, 55); 8-Christopher Goslin (capt.) (6-James Sands, 55),10-Blaine Ferri (13-Arturo Vasquez, 65), 20-George Acosta; 9-Joshua Sargent, 17-Timothy Weah (18-Nicolas Garcia Morillo, 65) 11-Andrew Carleton.
Subs Not Used: 1-Alex Budnik, 16-Adrian Villegas, 19-Niccolo Lemoine,
Head Coach: Shaun Tsakiris
FRA: 1-Yahia Fofana; 2-Vincent Collet (17-Tom Flamant, 78), 12-Till Cissokho, 4-Batista Mendy (5-Yohan Junger, 78), 20-Thanawat Suengchitthawon (14-Mathis Picouleau, 65); 10-Maxence Caqueret (capt.), 8-Aurelien Tchouameni (6-Claudio Gomes, 55), 11-Alan Kerouedan (7-Charles Abi, 65); 15-Yacine Adli, 19-Matthias Phaeton (9-Amine Gouiri, 55), 13-Leroy Abanda Mfomo.
Subs Not Used: 16-Sonny Laiton
Head Coach: Eouel Rouvel
Misconduct Summary:
USA – Jean Julien Foe Nuphaus (caution)           45th minute           
Officials:
Referee: Romain Galibert
Assistant Referee: Steven Bretand
Assistant Referee: Fabrice Valero
4th official: Philippe Vinche
Player of the Match: George Acosta
* Match was 80 minutes on natural grass.