U.S. U-17 MNT routs Iceland 4-0, places 3rd at Vaclav Jezek Tournament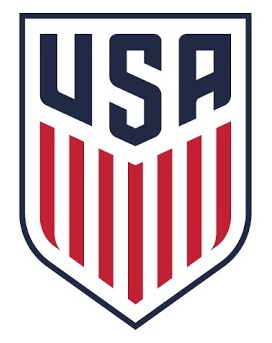 PRAGUE (Via U.S. Soccer) – The U.S. Under-17 Men's National Team ended the International Youth Tournament of Vaclav Jezek on a high note with a resounding 4-0 victory over Iceland in the third-place match. Two goals from Indiana Vassilev (Unattached) led the way for the U.S. as Alex Mendez (LA Premier) and Alejandro Pereira (Orlando City FC) also notched goals in the win.
Mendez opened up the scoring early for the red, white and blue with a ninth-minute goal. A few minutes later, Vassilev scored his first goal of the tournament in the 12th. His second came after the half in the 54th minute. After assisting on Vassilev's first goal, Pereira added one of his own to complete the rout in the 62nd minute.
The match marked the first U.S. victory in the tournament without allowing a goal. It's the final official competition for the U-17s before October's FIFA U-17 World Cup in India. The team will gather next for a September camp in Bradenton, Florida.
+READ: Sporting KC signs 15-year-old Gianluca Busio as Homegrown Player
– U.S. Under-17 Men's National Team Match Report –
Match: United States U-17 Men's National Team vs. Iceland
Date: August 26, 2017
Competition:  24th International Youth Tournament of Vaclav Jezek
Venue: Lovosice; Prague, Czech Republic
Kickoff: 2:00 p.m. CEST (8:00 a.m. ET)
Weather: 75 degrees
Scoring Summary:    1          2          F
Iceland                         0          0          0
USA                             2          2          4
Goals
USA – Alex Mendez                                         9th minute
USA – Indiana Vassilev (Pereira)                    12
USA – Indiana Vassilev                              54
USA – Alejandro Pereira (Ferri)                      62
Lineups:
USA: 12- Carlos Joaquim Dos Santos; 3- Christopher Gloster (8- Blaine Ferri, 46'), 15- Charlie Asensio (Captain), 4- Tyler Shaver, 13- Akil Watts; 16- Taylor Booth, 18- Christopher Goslin, 20- Alex Mendez; 23- Ulysses Llanez, 19- Alejandro Pereira, 24- Indiana Vassilev
Subs Not Used: 1- Justin Garces, 2- Jaylin Lindsey, 5- Arturo Vasquez, 6- Christopher Durkin, 7- Timothy Weah, 9- Joshua Sargent, 10- George Acosta, 11- Andrew Carleton, 14- James Sands, 17- Jacobo Reyes
Head Coach: John Hackworth
ISL: 1- Patrik Gunnarsson; 6- Hjalti Sigurosson, 5- Aron Ingi Andreasson (4- Atil Geir Gunnarsson, 55'), 20- Orlygur Omarsson, 15- Oskar Wasilewski; 13- Brynjolfur Darri Willumsson (3- Atil Barkarson, 46'), 7- Porir Johann Helgason (Captain) (2- Unnar Steinn Ingvarsson, 53'), 16- Olafur Bjarni Hakonarson, 10- Agust Hlynsson, 9- Dagur Dan Porhallsson; 19- Andri Lucas Guojohnsen (18- Ivar Reynir Antonsson, 15')
Subs Not Used: 8- Isak Snaer Porvaldsson, 11- Viktor Orlygur Andrason, 12- Brynjar Atli Bragason, 14- Bjarki Steinn Bjarkson, 17- Saevar Atli Magnusson
Head Coach: Porvaldur Orlygsson
Misconduct Summary:
USA – Christopher Goslin (Yellow)                             24th minute
USA – Christopher Goslin (Yellow)                             41
USA – Christopher Goslin (Red)                                  41
Officials:
Referee: Ondrej Pechanec
Assistant Referee: Jakub Simacek
Assistant Referee: Lucie Ratajova
Statistics:
ISL/USA
Shots: 5/3
SOG: 3/9
Fouls: 7/11
Corners: 4/7
Offsides: 1/1
Please note: Match was 90 minutes on natural grass.