U.S. U-17 MNT faces Guatemala today at 6 p.m. ET on FOX Sports 2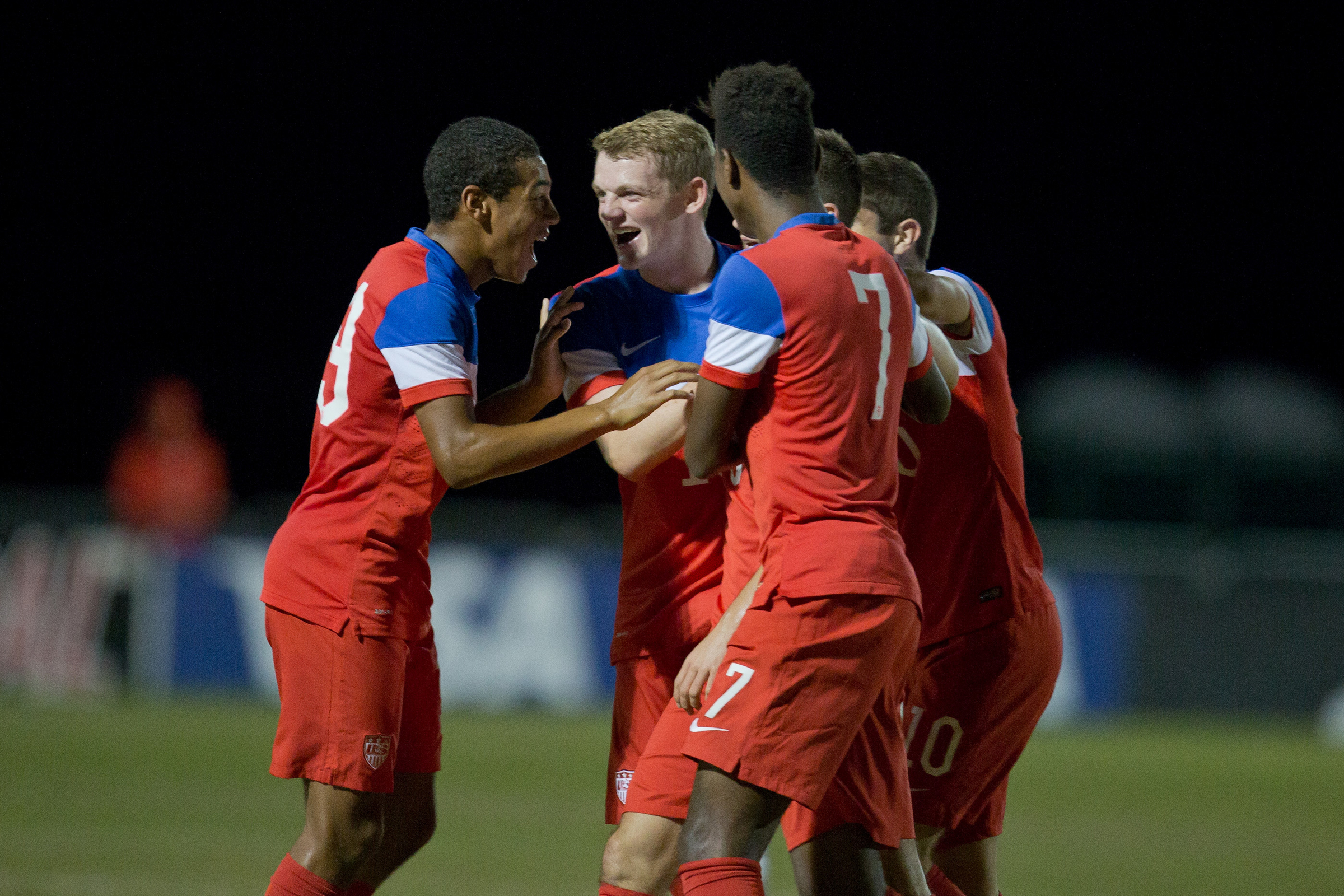 (Via U.S. Soccer) – The U.S. Under-17 Men's National Team has gained control of Group A at the 2015 CONCACAF U-17 Championship in San Pedro Sula, Honduras. The USA (2-0-0, 6 points) hopes to maintain its strong start when it faces Guatemala (1-1-0, 3 points) at 6 p.m. ET on Thursday, March 5, at Estadio Francisco Morazán. The game will be live on FOX Sports 2.
The U.S. is coming off a 2-0 victory against Trinidad & Tobago that included a first-half goal from Joe Gallardo and a second-half tally from Haji Wright. Gallardo is the tournament's leading goal scorer with four scores.
+Read: Joe Gallardo, Haji Wright score as U-17 MNT beats Trinidad & Tobago 2-0
Guatemala is coming off a heartbreaking 2-1 loss to Jamaica on Monday. The score was tied at 1-1 until Jamaica's Donovan Dawkins scored the game-winner in second-half stoppage time.
Here is the USA's history against Guatemala at this tournament:
The USA has posted a perfect 4-0-0 record against Guatemala in this tournament, including three shutout victories. The U.S. has outscored Guatemala 13-1.
The U.S. defeated Guatemala 1-0 on Nov. 12, 1988, at the CONCACAF U-16 Championship in Puerto España, Trinidad & Tobago.
At the 1992 CONCACAF U-16 Championship, the USA earned a 3-0 win on Aug. 14 during its 3-0-0 performance in Group C play.
The USA took first place in Group A with a 3-0 win against Guatemala on March 9, 2003, at the CONCACAF U-17 Tournament in Guatemala City.
At the 2013 CONCACAF U-17 Championship, the USA won Group C with a 1-0 victory against Guatemala on April 11. Corey Baird's 49th-minute goal off of a Rubio Rubin assist held up as the U.S. advanced to the quarterfinals.