U.S. U-17 Men's National Team training camp roster announced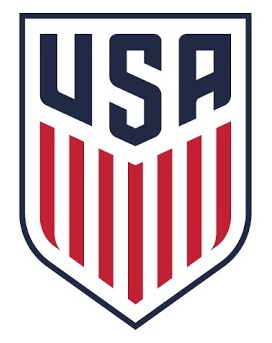 U.S. National Team Roster Pools
U-15 | U-16 | U-17 | U-18 | U-19 | U-20 | MNT
CHICAGO (Via U.S. Soccer) – U.S. Under-17 Men's National Team head coach John Hackworth has called 24 players for a nine-day training camp at the Chula Vista Elite Athlete Training Center from Feb. 24-March 4. During the camp, the USA will play a pair of games against older birth year players from LA Galaxy (2000, 2001), and mix of youth players from Liga MX side Club Tijuana (2000, 2001, 2002).
The U-17 age group, consisting of players born on or after Jan. 1, 2002, recently moved up from the U-15 level and will spend two years as the U-17 MNT before moving on to the U-19 level. The group is taking part in its third National Team camp of the 2018-19 cycle, after the player pool got an early start to the two-year slate of programming at the 2017 Men's Nike International Friendlies, followed by its inclusion in the first ever Men's Youth National Team Summit at the beginning of the year.
"This camp allows us the opportunity to continue to teach our objectives as we build this pool of players," Hackworth said. "We will be focused on providing these young men with a quality training environment and games against older players that will challenge them to execute our principles of play."
+READ: MLS academy teams clinch top spots in Generation adidas Cup Finals
Of the 24 players brought into camp, 23 have registered at least one season in the U.S. Soccer Development Academy. Goalkeeper Damian Las, defenders Tayvon Gray, Owen Guske and Mason Judge, midfielder Gilbert Fuentes and forward Julian Gaines collectively lead the roster in that regard, each having played four seasons. Four U-15/16 Best XI conference selections from the 2016-2017 Academy season are also included on the camp roster: Las (Central), defenders Axel Alejandre (Central) and Judge (East), and forward Giovanni Reyna (East).
Michael Baragan is the lone international on the roster, currently playing in Liga MX club Atlas FC's youth system.
Pateadores goalkeeper Aaron Cervantes is the only player who will make his debut with the U-17 MNT this cycle after a strong start to his Academy season with Pateadores; the other 23 players on the roster have participated in either or both of the cycles' previous camps.
Eleven players on the roster participated in the 2017 CONCACAF U-15 Championship last August as the USA finished as tournament runners up.
U.S. U-17 MNT Roster by Position

GOALKEEPERS (4): Aaron Cervantes (Pateadores; Chino Hills, Calif.), John Tyler Harms (Shattuck- Saint Mary's; Whitefish Bay, Wisc.), Damian Las (Chicago Fire; Chicago, Ill.), Marzuq Puckerin (FC Greater Boston Bolts; Cambridge, Mass.)
DEFENDERS (8): Axel Alejandre (FC United; Chicago, Ill.), Michael Barragan (Atlas FC; Guadalajara, Mexico), Amir Daley (New York Red Bulls; Elmont, N.Y.), Tayvon Gray (New York City FC; Bronx, N.Y.), Owen Guske (Portland Timbers; Saint Johns, Fla.), Kobe Hernandez (LA Galaxy; Los Angeles, Calif.), Mason Judge (Chargers Soccer Club, Tampa, Fla.), John Tolkin (New York Red Bulls, Chatham, N.J.)
MIDFIELDERS (6): Joshua Atencio (Seattle Sounders; Bellevue, Wash.), Luis Flores (Shattuck- Saint Mary's; Half Moon Bay, Calif.), Gilbert Fuentes (San Jose Earthquakes, Tracy Calif.), Benjamin Redzic (FC Dallas; Carrollton, Texas), Adam Saldana (Real So Cal; Panorama City, Calif.), Peter Stroud (New York Red Bulls; Chester, N.J.)
FORWARDS (6): Julian Gaines (Lonestar Soccer Club; Austin, Texas), Andres Jasson (New York City FC; Greenwich, Conn.), Diego Lopez (Atlanta United FC; Chino, Calif.), Daniel Mangarov (Atlanta United FC; Duluth, Ga.), Giovanni Reyna (New York City FC; Bedford Corners, N.Y.), Ray Serrano (Seattle Sounders FC; Graham, Wash.)