U.S. U-17 Men's National Team plays Costa Rica to 2-2 draw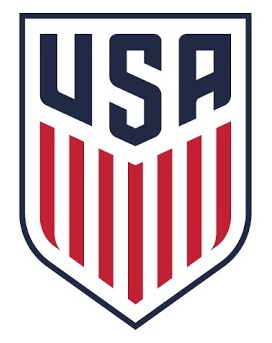 SAN JOSE, Costa Rica (Via U.S. Soccer) – After taking down Mexico 1-0 on Monday, the U.S. Under-17 Men's National Team took on counterparts Costa Rica 24 hours later, drawing the host country 2-2.
After a scoreless first half, U.S. midfielder Tyler Freeman (Sporting Kansas City) netted the game's first goal seven minutes into the second period from the penalty spot. The chance was set up by FC Dallas forward Benjamin Redzic, whose streak down the left flank was interrupted by a poorly timed challenge from a Costa Rica defender. Freeman's crafty attempt sent Los Ticos goalkeeper Esteban Chaves to the left as the midfielder calmly slotted to the right.
In the 64th minute, Costa Rica responded on a free kick taken by substitute Geancarlo Castro. From 30 yards out, the midfielder ripped the ball over the USA wall and into the upper-right netting.
+READ: U.S. U-17 Men's National Team defeats Mexico 1-0 in friendly
Six minutes later, the USA regained its lead, this time from a finish by Monarcas Moreila forward Sagir David Arce. The play developed in the midfield by a nice turn and pass upfield from Freeman to Jahlane Forbes. The Orlando City SC defender played in a dangerous ball along the top of the 6-yard box, where David Arce flew in to tip in the cross.
With six minutes to play in the 80-minute match, Costa Rica's Castro netted again, this time collecting a deflected cross attempt, dribbling towards goal and firing to the back post.
As part of a 12-day training camp, the USA's test against Los Ticos marked the first of two against the host country, with a second game set for Aug. 10. A day later, the U-17 MNT will wrap up its fourth and final friendly against with a rematch against Mexico.
-U.S. Under-17 Men's National Team Match Report-
Match: U.S. U-17 Men's National Team vs. Costa Rica
Date: Aug. 7, 2018
Competition: International Friendly
Venue: Proyecto Goal; Alajuela, Costa Rica
Kickoff: 11 a.m. ET
Weather: 75 degrees; Partly cloudy
Scoring Summary:                  1          2          F
USA                                         0          2          2
Costa Rica                               0          2          2
USA – Tyler Freeman (penalty kick)                            47th minute
CRC – Geancarlo Castro                                             64
USA – Sagir David Arce (Jahlane Forbes)                   70
CRC – Geancarlo Castro                                             74
Lineups:
USA: 12-Chituru Odunze; 2-Michael Barragan, 4-Tayvon Gray (Capt.), 5-Antino Lopez, 3-John Tolkin; 6-Daniel Flores (16-Adam Saldana, 64), 8-Peter Stroud, 10-Tyler Freeman; 7-Sagir David Arce, 9-Diego Lopez (23-Jahlane Forbes, 64), 11-Benjamin Redzic (21-Andres Jasson, 67)
Subs not used: 1-Damian Las, 13-Kobe Hernandez, 14-Mason Judge, 15-Axel Alejandre, 17-Ray Serrano, 18-Gilbert Fuentes, 19-Alfonso Ocampo Chavez, 20-Giovanni Reyna, 24-Joe Scally
Head Coach: John Hackworth            
CRC: 18-Esteban Chaves; 3-Jordy Evans (2-Joshua Espinoza, 53), 14-Fabian Alvarez, 15-Matthew Bolanos, 13-Kendrick Cruz (5-Ian Lawrence, 53); 21-Jordy Hernandez (7-Geancarlo Castro, 53), 8-Roan Wilson (10-Tommy Munoz, 74), 6-Jose Tello (Capt.), 16-Brandon Aguilera (11-Aaron Suarez, 53); 19-Keimark Kelly Davis, 17-Isaac Montero (9-Manfred Ugalde, 53)
Subs not used: 1-Fabian Ruiz, 4-Carlos Navarro, 9-Manfred Ugalde, 12-Maykel Gonzalez, 20-Andrey Soto, 22-George Barrett, 23-Sergio Cespedes
Stats Summary: USA / CRC
Shots: 6 / 6
Shots on Goal: 4 / 5
Saves: 3 / 3
Corner Kicks: 7 / 2
Fouls: 14 / 20
Offside: 3 / 0
Misconduct Summary:
CRC – Kendrick Cruz (caution)            38th minute
USA – Daniel Flores (caution)             63
CRC – Kiemark Kelly Davis (caution)  67
USA – Tayvon Gray (caution)             73
Officials:

Referee: Ruben Palma
Assistant Referee: Andres Arrieta
Assistant Referee: Diego Solano
Note: Match was 80 minutes on natural grass