U.S. U-15 Girls National Team defeats Germany 3-2 in friendly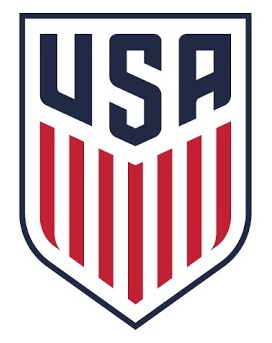 MARBURG, Germany (Via U.S. Soccer) – The U.S. Under-15 Girls' National Team defeated Germany 3-2 as 13-year-old midfielder Allyson Sentor scored twice in the first half while forward Alexis Missimo scored the eventual game-winner in the 70th minute.
As part of U.S. Soccer's ongoing mission to provide increased international programming for the Youth Girls' and Women's National Teams, the match marked the first-ever full international game abroad for the U.S. U-15 GNT program and the first international game under new head coach Tracey Kevins.
This team competes biennially in the CONCACAF U-15 Girls' Championship, but the one CONCACAF competition the team has played (and won in 2016) was staged in the United States.
+READ: Thirty-six players called to U.S. U-16 Girls National Team training camp
The match was the first of a two-game set in Germany. The teams will meet again on Friday, Nov. 3, at Stadion Wetzlar in Wetzlar, Germany at 11 a.m. local time. The match is open to the public, ticketed and promoted by the DFB.
The USA got on the board first in the 16th minute when Sentnor dribbled into the box, beat a defender and took a shot that ricocheted off the post and right back to her. On the run, she finished the rebound with a first-time shot into the net.
Sentnor is the only player on the roster born in 2004, all of the other 19 players were born in 2003.
In a match that featured 40-minute halves, Sentnor doubled the lead right before the break, scoring in the 38th when she pressed and then won the ball off a defender, sprinted at the goal, dribbled around the goalkeeper and finished into an empty net.
Germany pulled a goal back in the 69th but the USA answered immediately when Missimo stripped the ball off the center back and had took on the goalkeeper one-on-one before finishing low into the right corner for a 70th-minute score.
+READ: USSDA Girls East Conference Recap – October 28-29, 2017
Germany made it 3-2 with a goal in the 72nd, but the USA held strong for the final eight minutes of a match that saw the Americans out-shoot the Germans 11-7.
This age group of players is at the end of the first year of a two-year cycle as U-15s before transitioning to U-17s in 2019, when they will form the core of the team that will attempt to qualify for the 2020 FIFA U-17 Women's World Cup.
-U-15 Girls' National Team Match Report-
Match: United States U-15 GNT vs Germany U-15 GNT
Date: Wednesday, November 1, 2017
Competition: International Friendly
Venue: Georg-Gaßmann-Stadion; Marburg, Germany
Kickoff: 11:00 a.m. CEST (5:00 a.m. ET)
Weather: 53 degrees, partly cloudy
Scoring Summary:    1          2          F
USA                             2          1          3
GER                             0          2          2
USA – Allyson Sentnor                       16th minute
USA – Allyson Sentnor                       38
GER – Ria Clara Fröhlich                   69
USA – Alexis Missimo                         70
GER – Diana Mahn                             72
Lineups:
USA: 1-Neeku Purcell (22-Haley Craig, 41), 16-Ayo Oke (3-Andrea Kitahata, 41), 4-Baleigh Bruster, 9-Lilly Reale, 14-Kellie Pagador (Phoenix Miranda, 41), 21-Isabella Piete (17-Summer Denigan, 41), 19-Tatiana Fung (Olivia Peña, 50), 2-Emma Egizii (Colby Barnett, 41), 6-Simone Jackson (Arianna Manrique, 41), 11-Jillian Shimkin (Alexis Missimo, 35), 7-Allyson Sentnor
Subs not used: None
Head Coach: Tracey Kevins
GER: 1-Laura-Johanna Dick (12-Luisa Weinhändler, 41), 2-Maria Zeller (22-Camilla Kuever, 41), 4-Annika Bischoff (14-Eva Holtmeyer, 41), 5-Katharina Piljic (15-Josefine Neß, 41), 3-Leonie Stöhr (13-Tuana Shahnis Reichardt, 41),  6-Carlotta Wamser (16-Diana Mahn, 41), 7-Mia Büchele (17-Jana Rogee, 41), 8-Lisanne Gräwe (18-Lena Eichler, 41), 9-Maya Sternad (19-Cora Zicai, 41), 10-Annika Wohner (20-Ria Clara Fröhlich, 41), 11-Natasha Kowalski (23-Franziska Kett, 41)
Subs not used: None
Head Coach: Bettina Wiegmann
Stats Summary: USA / GER
Shots: 11 / 7
Shots on Goal: 5 / 5
Saves: 3 / 2
Corner Kicks: 6 / 1
Fouls: 7 / 15
Offside: 2 / 2
Misconduct Summary:
None
Officials:
Referee: Laura Duske (GER)
Assistant Referee 1: Francine Poschmann (GER)
Assistant Referee 2: Alina Pfledhart (GER)
4th Official: Isabel Steinke (GER)