U.S. U-15 Boys National Team earns 3-0 win over India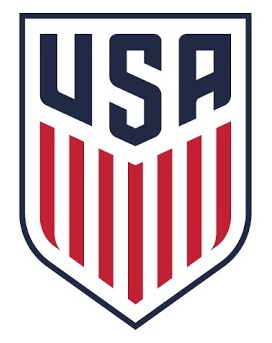 PALMANOVA, Italy (Via U.S. Soccer) — The U.S. Under-15 Boys' National Team took down India 3-0 in its opening game of the 2019 Torneo delle Nazioni in Northern Italy. Austin Brummett, Evan Rotundo and Osvaldo Cisneros all scored in the second half to get the USA off on the right foot in Northern Italy.
Brummett, a forward who made his pro debut with the Tacoma Defiance days before the camp kicked off, opened the scoring for the U.S. just after the half. He was brought down in the box by an Indian defender in the 38th minute, drawing a penalty. The Seattle native took the kick himself to score the game's opening goal.


Rotundo doubled the American advantage in the 63rd minute. The San Diego Surf midfielder swung in a dangerous ball from a corner kick and in the scrum in front of the net, the ball deflected off an Indian defender's head into the goal. It was Rotundo's third goal in four games for the U-15 BNT.
Cisneros scored the game's final goal in stoppage time. Leonardo Torres, the youngest pro signing in USL Championship history, played a ball to Cisneros on the run towards goal. The Sporting Kansas City forward took a touch past the on-rushing goalkeeper before slotting the ball in to the empty net from a tight angle.
Next up, the USA will continue Group C play against Slovenia on April 29 before wrapping up the group stage against Mexico on April 30.
The 19-player roster for the Torneo delle Nazioni is made up of 18 players born in 2004 and one player born in 2005. All fourteen U.S.-based players currently compete in the U.S. Soccer Development Academy. Two players are already signed to professional contracts, while one (Brummett) has already made his pro debut.
-U-15 Boys' National Team Match Report-
Match: U.S. Under-15 Boys' National Team vs. India
Date: April 28, 2019
Competition: 16th Torneo delle Nazioni
Venue: Palmanova, Italy
Kickoff: 10 a.m. ET (4 p.m. local)
Weather: Mid 50s, heavy rain
Scoring Summary:      1          2          F
USA                             0          3          3
IND                              0          0          0
USA – Austin Brummett (penalty)                              38th minute
USA – Evan Rotundo                                                   63
USA – Osvaldo Cisneros (Leonardo Torres)                70+1
Lineups:
USA: 1-Gabriel Slonina, 6-Brandan Craig (2-Devan Tanton, 52), 5-Antonio Leone, 4-Angel Martinez, 3-John Carlos Cortez (23-Hans Leza, 66), 8-Aethan Yohannes (15-Allan Rodriguez, 56), 13-Kenan Hot, 24-Evan Rotundo, 7-Cesar Cordova (10-Leonardo Torres, 52), 17-Osvaldo Cisneros, 9-Austin Brummett (21-Nicolas Perez, 62)
Subs not used: 11-Luca Koleosho, 12-Damian Alguera, 20-Federico Oliva
Head Coach: Steve Klein
IND: 1-Ayush Deshwal, 2-Ahan Prakash, 4-Shameek Caine Vas, 20-Sridarth Nongmeikapam, 5-Ranjan Soren, 6-Kevin Rawa (9-Halen Nongtov, 60), 8-Clarence Savid Fernandes, 10-Ishaan Shishodia, 17-Singh Ratanbi (19-Isac Zomuanpvia, 52), 7-Abdul Hannan, 11-Ekic Lalsangzvala (13-Maheson Tongbram, 66)
Subs not used: 3-Ashu, 12-Amosa Lalnundanga, 14-Renedy Yumnam, 15-Avla Siba, 16-Harsh Vardhan, 18-Himanshu Jangra
Head Coach: Bibiano Fernandes
Stats Summary: USA / IND
Shots: 12 / 2
Shots on Goal: 5 / 0
Saves: 0 / 2
Corner Kicks: 10 / 3
Fouls: 14 / 5
Offside: 3 / 0
Misconduct Summary:
USA – Austin Brummett (caution)                              65th minute