U.S. U-14 BNT travels to Madrid on Friday for February camp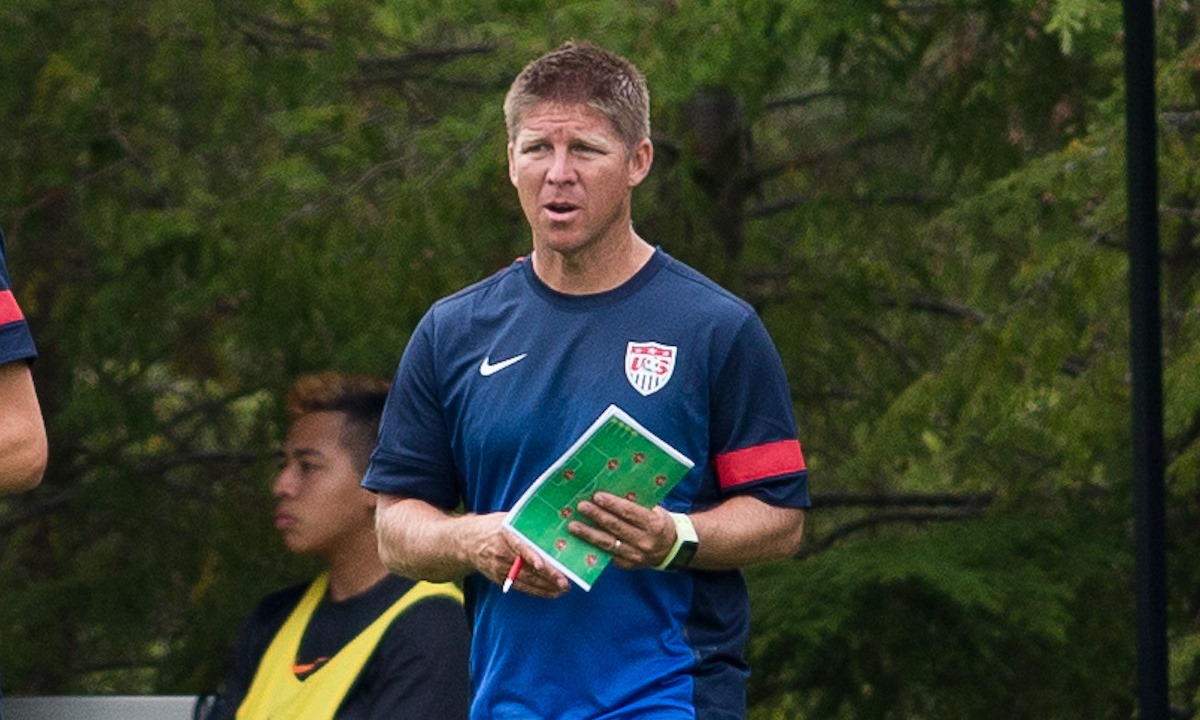 CHICAGO (Via U.S. Soccer) – The U.S. Under-14 Boys' National Team departs for Madrid, Spain, on Friday, Feb. 6, for an 11-day trip that includes three matches. U-14 BNT head coach Brian Johnson has named a 20-player roster featuring players who were born in 2001.
The camp also includes three games against Real Madrid (Feb. 10), Rayo Vallecano (Feb. 11) and Extremadura (Feb. 14) before returning on Feb. 16.
"A lot of these boys have never traveled overseas, so it will be their first time on an international trip," Johnson said. "Ultimately, we want to measure ourselves throughout the world of where the U.S. is. So to get three games is really important. The style of play is going to be important for us when we're there, and we feel our opponents are also going to play a style that will suit us, which would be attack-minded, possession-oriented. It will be a good measuring stick for us. A lot of these guys are going to get to watch some La Liga matches, to be engulfed in the culture of another country that loves soccer, so it's going to be a great experience for them.
This is the first international trip of 2015 and the second camp of the year for the U-14s after previously gathering for an early January camp in Bradenton, Florida. Sixteen of the 20 players on this current roster participated in the January camp.
"It was a really good camp for us both on the identification and the evaluation side, but also to continue to implement our style of play," Johnson said. "A big part of that camp was then to prepare us for our trip to Spain. It was good for us to get the continuity of them together close to the trip. I feel like they're all on the same page. It's always a work in progress with this age group, but it's a long plan that we have. It's not going to be done in a month or two, it takes years to continue to develop so they're ready for each age group."
The roster features 13 players currently playing for Development Academy teams.
Roster by Position:
GOALKEEPERS (2): Cole McNally (Celtic, Mt. Airy, Md.), Alex Rando (New York Red Bulls; New York, N.Y.)
DEFENDERS (7): Dominic De Almeida (Players Development Academy; Lincoln Park, N.J.), Cameron Duke (Sporting Kansas City; Olathe, Kan.), Abraham Gonzalez (FC Golden State; Riverside, Calif.), Luke Hansen (Colorado Rush; Littleton, Colo.), John Hilton (Unattached; Long Beach, Calif.), Julian Hinojosa (FC Dallas; Garland, Texas.), Sebastian Serpa (Weston FC; Miami Beach, Fla.)
MIDFIELDERS (5): Timothy Bielic (Sockers FC; Arlington Heights, Ill.), Taylor Booth (La Roca Utah; Eden, Utah), Nicholas Fernandez (Chicago Fire; Downers Grove, Ill.), Oliver Larraz (Colorado Rapids; Denver, Colo.), Marcelo Palomino (Houston Dynamo; Houston, Texas)
FORWARDS (6): Luis Arriaga (Santa Rosa; Santa Rosa, Calif.), Ulysses Llanez (Chivas USA; Lynwood, Calif.), Bryan Reynolds (FC Dallas; The Colony, Texas), Jose Rivas (Weston FC; Weston, Fla.), Gabriel Segal (Bethesda-Olney; Bethesda, Md.), Grant Vernon (Lonestar SC; Austin, Texas)