U.S. Soccer to honor Christie Rampone at USWNT match on March 4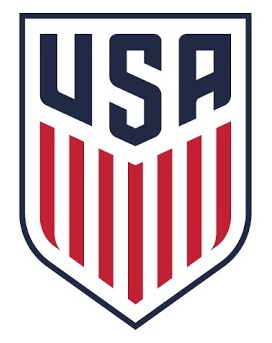 CHICAGO (Via U.S. Soccer) – Christie Rampone, the second-most capped player in the history of international women's soccer, has officially retired from the USWNT. She will be honored by U.S. Soccer for her legendary career before the USA faces England on March 4 in the SheBelieves Cup.
The pre-game ceremony for Rampone, who hails from Point Pleasant, N.J., will take place at Red Bull Arena, just 60 miles north of the small town on the Jersey Shore where she was a three-sport star in high school.
Rampone is the final member of the 20-player 1999 Women's World Cup Team to retire from international competition (she outlasted her closest teammate by five years) but will enter pre-season with Sky Blue FC in March for her fifth NWSL season and 11th overall in the United States.
Rampone, who played the final match of her 19-year international career on September 20, 2015, against Haiti in Birmingham, Alabama, captained the USA with tremendous class and professionalism from 2008-15. In her final competitive match, she entered the 2015 Women's World Cup Final in the 86th minute and later triumphantly lifted the World Cup Trophy with long-time teammate Abby Wambach.
"I really couldn't have asked for more from my career with the National Team, not only on the field but also in the relationships I made and the life experiences I was fortunate enough to have," Rampone said. "As a young girl, I never imagined the things I would get to see and the amazing people I would meet. I'm looking forward to celebrating with friends and family in my home state and seeing the team play England. There are some fantastic young players as well as many of the veterans I played with leading the team, so I know it's in very good hands."
"Christie Rampone is a fantastic role model as a teammate, a professional and a mom," U.S. head coach Jill Ellis said. "She was always humble and always focused on the team first. She was a great leader and competitor for this team for so many years, and her contributions to women's soccer on many levels will always be remembered and appreciated. One of my best memories from the 2015 World Cup was seeing Christie on the field at the final whistle. It was so appropriate for her to finish as a champion because that's what she truly is."
Rampone's 311 caps are second-best in U.S. Soccer and world history behind only former teammate Kristine Lilly, who retired having played 354 games. Rampone was the most capped active player in the world at both the 2011 and 2015 Women's World Cup and is one of two players in soccer history to have played 300 or more times for her country.