U.S. Soccer introduces James Bunce as High Performance Director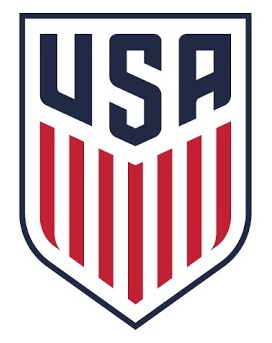 CHICAGO (Via U.S. Soccer) – The U.S. Soccer Federation has announced the hiring of James Bunce as High Performance Director. Bunce joins U.S. Soccer after serving as Head of Performance for the Premier League in England.
"I am honored and humbled to join U.S. Soccer," Bunce said. "The Federation is an organization that continues to dedicate the right resources to high performance and development growth. I am looking forward to getting started and confident that we will be able to accelerate U.S. Soccer's ability to develop world-class players, coaches and referees."
+READ: U.S. U-18 Women's National Team set for three matches in England
As U.S. Soccer's High Performance Director, Bunce will lead the supporting personnel and initiatives dedicated to enhancing elite athletic performance and improving the development of younger players. Bunce's high performance leadership will cover all areas across physical development, nutrition, recovery, strength and conditioning, mental conditioning, performance data and performance research and innovation.
Bunce brings a wealth of experience in elite level training, sports performance, science and medicine. In his most recent role as Head of Performance for the Premier League, Bunce designed and developed several new national performance projects including national injury surveillance, national physical profiling, and technical, tactical analysis for all 20 professional Premier League clubs. He was all responsible for supporting performance departments across the Premier League.
Before his promotion to Head of Performance, Bunce was the Premier League's Head of Sport Science. In that role, Bunce's array of accomplishments included introducing and developing the first nationally required accreditation for sport scientists in soccer within the UK and the development and introduction of national growth and maturation player profiling.
"We are adding a world-class level sports performance expert to our staff," U.S. Soccer Director of Sport Development Ryan Mooney said. "James possesses the right balance of theoretical and practical experience that we are confident will lead to an acceleration across all of our player development initiatives."
Prior to his time in the Premier League, Bunce was Head of Athletic Development with Southampton FC, regarded as one of the world's most successful player development clubs. During his eight years at the club he helped develop many world-class players that have become Premier League and international soccer stars.