U.S. Soccer President Carlos Cordeiro resigns amid controversy in USWNT pay dispute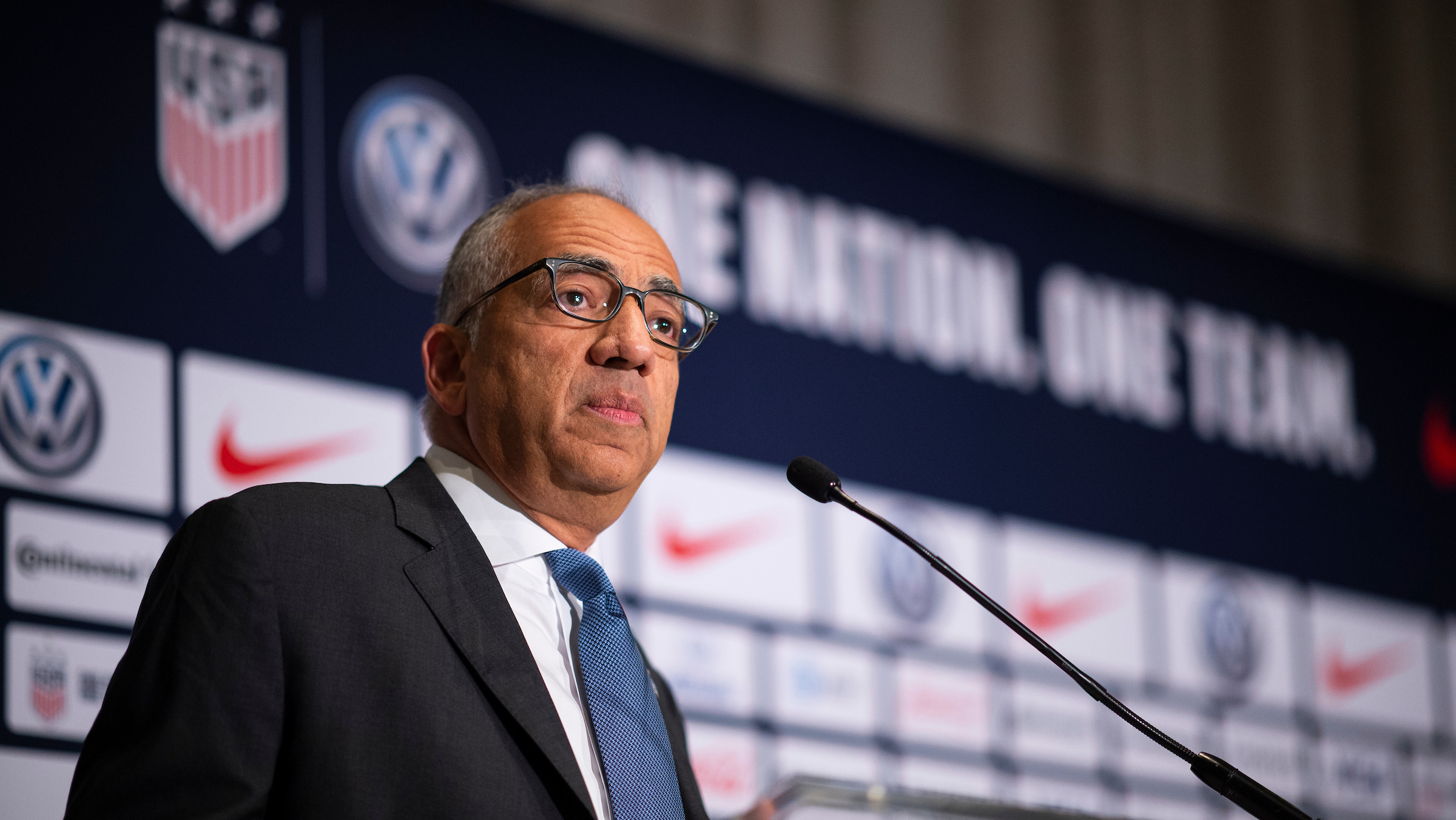 U.S. Soccer Federation (USSF) President Carlos Cordeiro has announced his resignation following immense backlash over language used in a court filing during the ongoing pay dispute between the USSF and U.S. Women's National Team players.
Vice President Cindy Cone will step in as acting President. Click Here to read the full official press release from U.S. Soccer.
Part of the Federation's legal argument included language that media, fans and even sponsors – including Coca-Cola, Deloitte, Budweiser and Visa – have deemed as insulting to female athletes. The USSF court filing stated that playing for the U.S. men's team requires "more responsibility" and "requires materially different skill" than playing on the women's side.
Along with public reprimands directed at Cordeiro and USSF from sponsors, the USWNT players sent a message of their own ahead of their SheBelieves Cup title-clinching victory over Japan on Wednesday, wearing their warm-up jerseys inside-out in protest.
After the public pressure on Cordeiro continued into Thursday, the 64-year-old announced his resignation on Twitter following a meeting with the USSF Board of Directors. He served just two years of what would have been a four-year term, after being elected in February 2018.
See below for Cordeiro's full statement:
It has been an incredible privilege to serve as the President of U.S. Soccer.

My one and only mission has always been to do what is best for our Federation.

After discussions with the Board of Directors, I have decided to step down, effective immediately. My full statement: pic.twitter.com/4B7siuIqcL

— Carlos Cordeiro (@CACSoccer) March 13, 2020