U.S. Soccer announces USeNT Open 2020 as selection process for U.S. eNational Team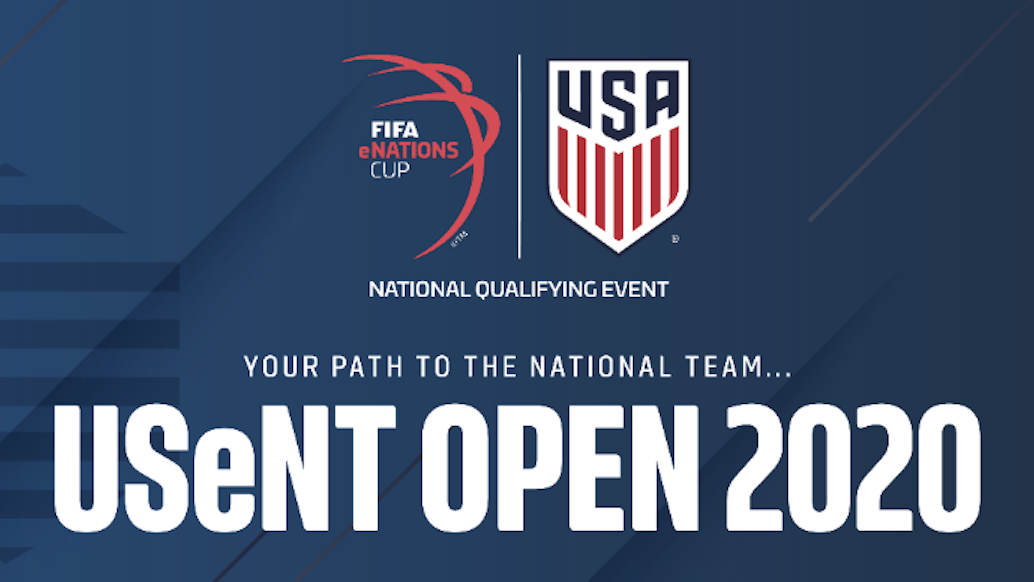 CHICAGO – The U.S. Soccer Federation has announced the USeNT Open 2020, a free, fully-online qualifying tournament to select the U.S. eNational Team representatives for the FIFA eNations Cup 2020 online qualifiers which will occur at a date to be determined.
In an effort to open the door of entry to a broader group of players, U.S. Soccer will host the online tournament on March 28-29, with the PS4 and Xbox winners forming the two-player squad which will represent the United States during FIFA eNations Cup 2020 qualifying and other national team events.
"This is another step forward for us in our eFootball initiative. We are excited to create a pathway to the eNational Team that not only recognizes the hard work committed by those at the top of the FIFA Global Series rankings but also affords an opportunity to the broader community of players and fans," said Chief Communications Officer, Neil Buethe. "Esports is an opportunity to connect with new fans and grow the sport as a whole, and the USeNT serves as an exciting platform to further that cause."
USeNT Open 2020 is a notable change in the qualifying process from 2019, where the winner and runner-up from the 2019 eMLS Cup comprised the U.S. roster at the FIFA eNations Cup 2019.
As non-U.S citizens are ineligible to represent the United States at the FIFA eNations Cup, the competition is open only to U.S. citizens located in the United States or its five territories.
FREE REGISTRATION FOR USENT OPEN 2020 IS NOW OPEN AND RUNS THROUGH THURSDAY, MARCH 26 AT 11:59 P.M. CT.
Registration Links:
Competition Format
Day 1: Online Open Competition (Saturday, March 28th)
 Two-Legs (Aggregate), Single Elimination
 Game Mode: FUT 86-Rated
Day 2: Online Closed Competition (Sunday, March 29th)
 Two-Leg (Aggregate), Double Elimination.
 Game Mode: FUT 86-Rated
The four PS4 and four Xbox finalists from the Day 1 online open competition will advance to the Day 2 online closed competition. The Day 2 field will consist of 16 players on PS4 and 16 players on Xbox, with the open online winners joining 12 invitees on each console as determined by FIFA Global Series rankings. Players will be seeded based on their Global Series Ranking.
U.S. Soccer will be extending invites to the closed competition over the next few days based on FGS rankings as of March 11. U.S. Soccer will release it's listing of pros prior to the registration end date so all other players can sign up for the open competition.