U.S. Soccer Player Development Initiatives officially roll out Aug. 1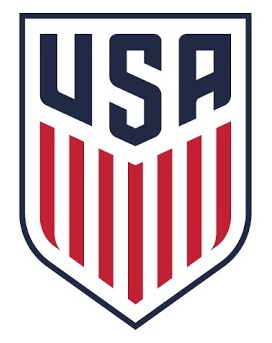 CHICAGO (Via U.S. Soccer) – As a part of its mission to make soccer, in all its forms, the preeminent sport in the United States and to continue the development of soccer at all recreational and competitive levels, U.S. Soccer's Player Development Initiatives (PDIs) are now officially integratedas a part of the soccer landscape.
Following a two-year implementation window with the announcement of PDIs in August 2015, U.S. Soccer's 60 youth member organizations, including US Club Soccer, US Youth Soccer, American Youth Soccer Organization and Soccer Association for Youth are collectively set to roll out the new standards and initiatives, which include birth year registration and small-sided game standards.
"As a U.S. Soccer National Association we are proud to partner with the Federation on the implementation of the PDI's. Benefits have been already realized by our early adopters and we'll see more as the PDI's align with AYSO's Vision, Mission, and Six Philosophies where the child; the player is our priority," Scott Synder, AYSO Player Development Specialist said.
Small-sided standards, which provide a framework for field, goal and ball sizes, number of players, game length, and offside regulations as youth players progress from age six to 12, are intended to provide a consistent approach, according to developmental needs, to an on-field game environment that allows players to have a stronger opportunity to develop heightened soccer intelligence and on-the-ball skills.
Birth year registration, which requires that a youth player's registration process is based on his/her birth year, allows for a consistent approach in how players are recognized for competition. Along with aligning the United States with the international standard observed by the majority of FIFA member nations, this step ensures that an increased focus will be on the developmental needs of the child within the context of his or her age group. Under this categorization, U-6 players for the upcoming 2017-2018 season will fall under birth year 2012, while U-12 players will be those players born in 2006. To simplify, an age group can be determined by subtracting the birth year from the year the season ends.
Year Season Ends – Birth Year = Age Group
2017 to 2018 – 2003 = U-15
The 60 U.S. Soccer youth member organizations registering more than four million youth players in the country will observe the standards and philosophies beginning today, if they have not done so already.
Players, coaches, parents and community members are encouraged to contact their local organizations or state associations if they have any questions about PDIs.