U.S. Soccer introduces Southampton's Matt Crocker as new Sporting Director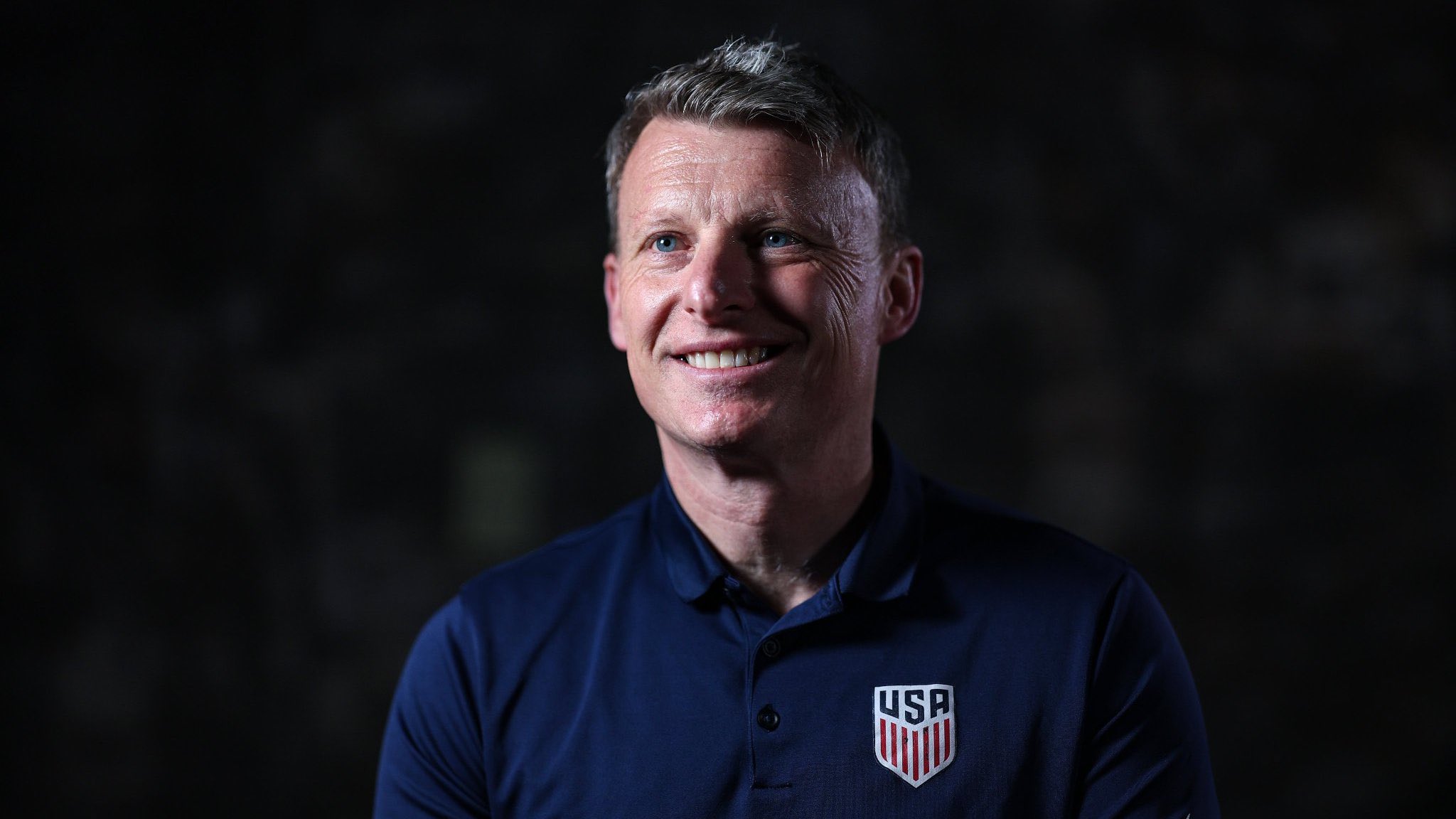 CHICAGO – The U.S. Soccer Federation has appointed Matt Crocker as the next Sporting Director. The former English Football Association Head of Development Teams and Southampton Director of Football Operations brings more than 25 years of experience in player development and coaching with proven success at the club, youth, and senior international levels.
As Sporting Director, Crocker will oversee U.S. Soccer's entire Sporting Department, focusing on the Men's and Women's National Team programs, Youth National Teams, and the Extended National Teams. Crocker will be responsible for setting U.S. Soccer's sporting vision, overseeing the performance of all national teams, implementing the technical development plan, developing sporting culture, philosophy, ensuring greater communication, and sharing of best practices.
While he will start full-time on August 2nd, Crocker will immediately begin the process of hiring the head coach of the Men's National Team and supporting the U.S. Women's National Team general manager Kate Markgraf and USWNT head coach Vlatko Andonovski. He will officially start during the 2023 FIFA Women's World Cup.
"During the interview process, we identified several key characteristics and experiences that set Matt apart," said U.S. Soccer President Cindy Parlow Cone. "He is an experienced leader and has had success at the professional and National Team level. He is a great communicator and team builder. Matt brings a wealth of experience in player development and has a clear strategy. As we continue to build and strengthen U.S. Soccer, we are confident that Matt's leadership will be instrumental in helping us achieve our goals. We are thrilled to welcome him to the U.S. Soccer family and look forward to working together to continue the growth of the sport."
"I am honored and excited to join U.S. Soccer as the new Sporting Director," said Crocker. "This is a tremendous opportunity to build an elite program and to help raise the level of soccer in the United States. As Sporting Director, my immediate focus will be on supporting the Women's National Team as they prepare for the upcoming World Cup and on hiring a head coach for the Men's National Team. These are critical priorities, and I am committed to ensuring that both have my immediate focus. I am also looking forward to working with the entire U.S. Soccer community, including coaches, clubs, and players at all levels, to develop a clear and consistent playing philosophy and to identify and advance talent across the country. U.S. Soccer has tremendous potential, and I am excited to be a part of its future."
Crocker helped the FA establish the "England DNA," the playing and coaching styles within the national team setups. His leadership at the English FA coincided with the resurgence of their Youth National Teams. He helped design and implement organizational and development blueprints for both the men and women from the U-15 girls and boys up through the full Men's and Women's National Teams. During his time as the Strategic & Cultural Lead, which included National Teams and Coaching Education, England captured both the 2017 FIFA Under-17 and Under-20 World Cup titles. Two years later, England won the UEFA European Under-19 Championship.
His most recent role at Southampton was as Director of Football Operations focusing on the men's, women's and academy programs. Despite having the smallest budget in the English Premier League, the club stayed in the topflight for eight consecutive seasons.
Renowned for its player development model, during Crocker's initial tenure from 2006-2013 at Southampton, he served as Academy Manager and oversaw the development of future international stars like Gareth Bale, Alex Oxlade-Chamberlain, Luke Shaw and James Ward-Prowse. Crocker was fundamental in creating and implementing the 'SFC Playbook', driving alignment with game model, training model and position-specific characteristics delivered throughout the academy to the First Team.
Crocker also played a critical role in the development and success of Southampton FC Women, converting the program from part-time to a fully professional team that has risen from the FA National League to the Women's Championship in only two years.
A native of Wales, he holds a UEFA Pro License, the FA Technical Directors License, the FA Academy Manager's license and has an Honours Bachelor of Science in Sport Pedagogy.