USWNT midfielder Julie Ertz returns to NWSL, signing with Angel City FC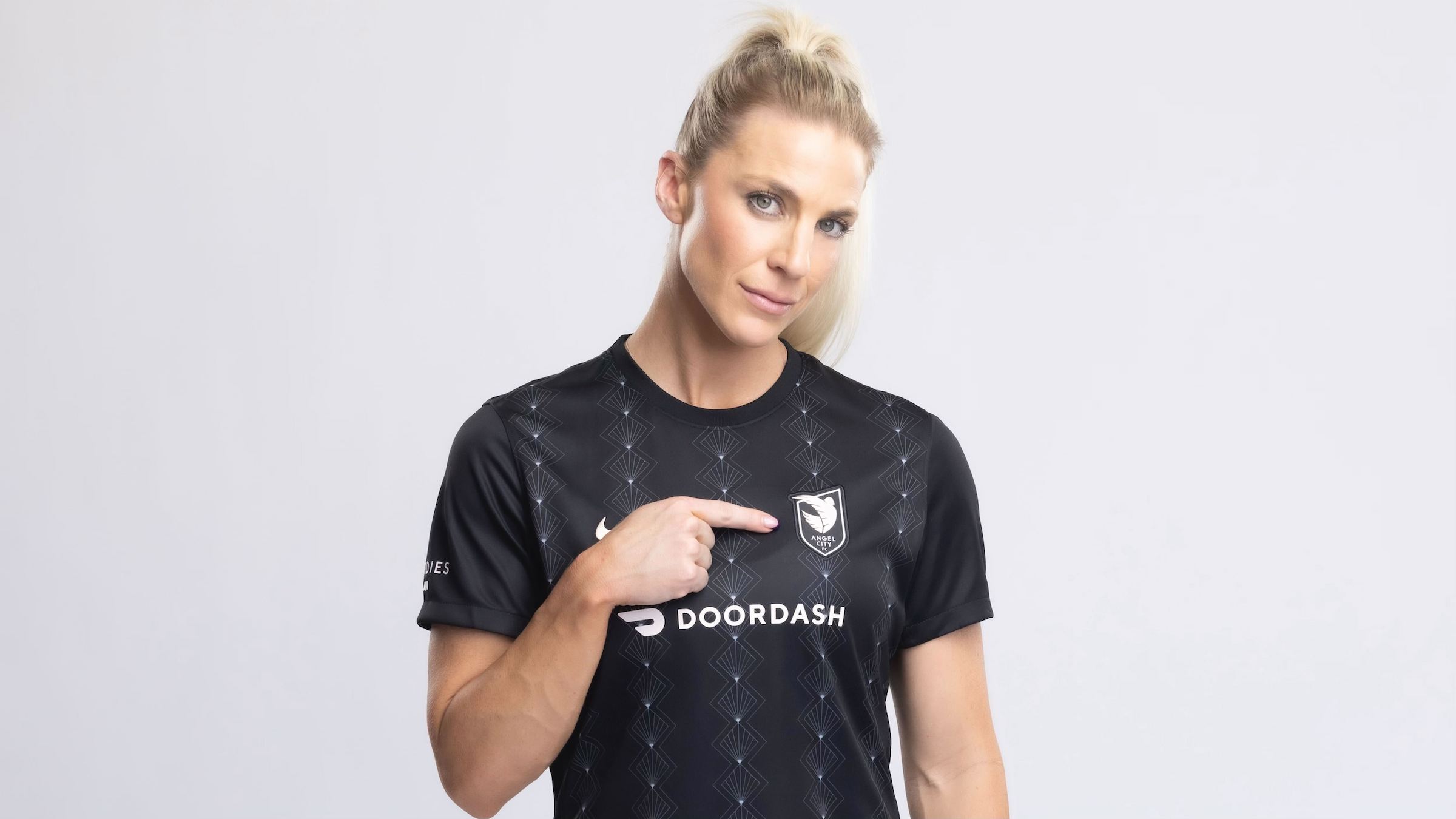 Angel City FC confirmed that the team has signed U.S. Women's National Team star midfielder Julie Ertz to the NWSL club's roster. Ertz, who is returning to the NWSL after a more than two-year hiatus following the birth of her son, signed a one-year contract.
"I am so thrilled to be joining one of the most exciting clubs in the world in Angel City FC," said Ertz. "From the moment they traded for my rights up until now, they have been unwavering in their support of my journey. I cannot wait to get to work with the team and finally experience the amazing game day atmosphere."
On her return to soccer after more than two years away from the pitch, Ertz said, "I feel like I am in a good place to come back now. I have a different perspective. It has been a joy to be a mom and learn my new identity in motherhood while also finding myself back in a space [soccer] that I have been in for so long."
"Julie is a world-class player who has proven herself time and again at both club and national team levels," said ACFC Head Coach Freya Coombe. "In addition to her quality on the ball, she will help us defend higher up the field and against opponent transition. Her leadership and World Cup and Olympic medal-winning experience will undoubtedly help us on our quest for a championship."
Angel City initially traded for Ertz's playing rights in 2022. She became a free agent in the 2023 offseason. "Having Angel City want me from the beginning is motivating," said Ertz, "because someone respects the way you play, and that goes a long way. They wanted me on the team before and now."
Ertz is a two-time Olympian, having represented the US in the 2016 Olympics in Rio and won bronze in the 2021 Olympics in Tokyo. She is also a two-time World Cup winner who played a key role on both the 2015 and 2019 FIFA Women's World Cup teams. As an individual, Ertz won the US Soccer Female Player of the Year honor in 2017 and 2019. She has 118 international caps, including two during the most recent international break, which marked her return to the USWNT for the first time since the Tokyo Olympics in 2021.
"It goes without saying how massive it is for our club to have Julie as a member of our team," said ACFC General Manager Angela Hucles Mangano. "Her focus, determination, leadership, and championship mindset set her apart from most players. She adds tremendous value to any environment she's a part of. We're thrilled she chose Angel City in her return to the game."
She was drafted third overall in the first round of the 2014 NWSL Draft by the Chicago Red Stars. During her seven seasons in Chicago, Ertz made 95 appearances and played 8,306 minutes. The Red Stars made seven straight playoff appearances during Ertz's time there (though she was sidelined with an injury for most of 2021).
Ertz played collegiate soccer for the Santa Clara University Broncos and spent her youth career at the Sereno Soccer Club, where the team won nine state titles. Ertz and her husband, Zach Ertz, who plays for the NFL's Arizona Cardinals, oversee the Ertz Family Foundation, a charity that creates opportunities for children in sports and education.
"I am in a really good place," said Ertz about the upcoming season. "The NWSL seasons are always long. The training always takes hard work, but I am enjoying the process of the grind again. I think because I have a refreshed perspective, I am starting at a really good place."