U.S. Soccer Girls Development Academy Potomac Area Recap: Sept. 8-9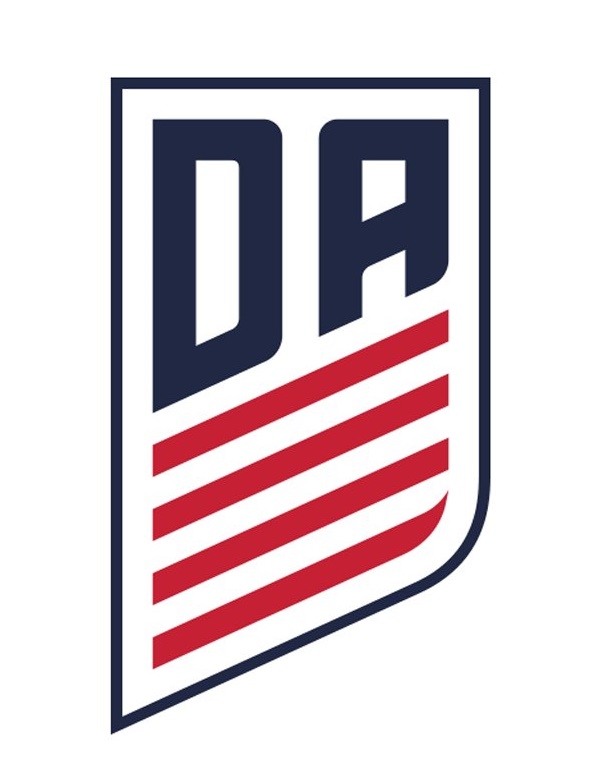 It was another action-packed weekend of U.S. Soccer Girls Development Academy action for Potomac area clubs over the weekend. While the weather outside was wet and windy, five teams from Virginia marched on and delivered quality results for their clubs across the U-15, U-16/U-17, and U-18/U-19 age divisions.
Schedule / Results | Standings
U-15
FC Virginia (2-0-0, 6 points) earned their second win of the season in convincing fashion, defeating Cedar Stars Academy-Monmouth (1-1-1, 4 points) 4-0. After earning a 6-1 win over  PA Classics last weekend, FCV was looking to continue their early run of impressive attacking form. They wasted little time getting on the scoresheet with midfielder Taylor Price getting a goal in just the first minute of the match. After facing some resistance from Monmouth during the first half, Virginia expanded on their lead in the second half to earn the three points. Midfielders Ella Carter (53') and Courtney Anderson (59') each scored to push the lead to three while Price added a fourth in the 61st minute to close the game out. Goalkeeper Alexa Gianoplus faced some pressure but held on to earn her first shutout of the DA season.
Arlington Soccer Association (0-1-2, 2 points) earned their first two points of the 2018-2019 season in a pair of draws over the weekend. On Saturday, ASA tied 1-1 with Long Island SC (0-1-1, 1 point) to get their first point of the season. It looked as if they might get all three points at Long Bridge Park after Lexie Jordan put them ahead with her goal in the 43rd minute. But Long Island found the equalizer just 14 minutes later thanks to a goal from Julia DeTurris.
+READ: With new Pathway 2 Pro, DC United aim to raise the level in DMV
Sunday's match with Cedar Stars Academy- Monmouth was also an up and down affair with ASA taking the lead twice, only for Cedar to provide a counter each time. ASA's goals were scored by Alyssa Kenealy (1') and Lexie Jordan (32'). Monmouth meanwhile earned their fourth point of the 2018-2019 campaign thanks to goals from Paige Droner (20') and Lilie Froehlich (38').
RESULTS
FC Virginia 4 : Cedar Stars Academy-Monmouth 0 (09/08)
Arlington Soccer Association 1 : Long Island SC 1 (09/08)
Arlington Soccer Association 2 : Cedar Stars Academy-Monmouth 2 (09/09)
U-16/U-17
In the lone Potomac are match on the weekend in the U-16/U-17 age division, FC Virginia (2-0-0, 6 points) earned their second win on the season in a 3-1 win over Cedar Stars Academy-Monmouth (1-1-0, 3 points). Brooke Potter netted a brace (37' and 70'), earning her first two goals of the season. Forward Reese Borden scored her second of the 2018-2019 season with goal in the 59th minute. While Monmouth did get one back in the 85th minute thanks to forward Kelly Degnan they were held back by the Virginia defense. Goalkeepers Nadia Stupec (26 minutes) and Gwenyth Hoyt (64 minutes) and defenders Grace Fitzgerald (74 minutes), Marisa McClure (90 minutes), Katherine Saunders (66 minutes), Abigail Jackson (24 minutes), and Clara Looney (16 minutes) were highly organized throughout the match and were key cogs in the club's positive result.
+READ: Mark Carr calls 24 players into U.S. U-17 WNT training camp
RESULTS
FC Virginia 3 : Cedar Stars Academy-Monmouth 1 (09/09)
U-18/U-19
If FC Virginia's first match of the season was any indication as to how the side will perform this season then the rest of the Atlantic Division may need to watch out. On Saturday at Evergeen Sports Complex Virginia defeated Cedar Stars Academy-Monmouth 10-0 to kickstart their 2018-2019 USSDA campaign. Forwards Ellis Wheeler (12', 28', and 80') and Victoria Powell (14', 16', and 70') each earned a hat trick while midfielder Olivia Migli (20' and 88') netted a brace. Individual goals were scored by forward Carrie McIntire (4') and Brooke Jones (76'). Goalkeeper Riley Melendez made several quality stops en route to earning her first clean sheet of the season.   
RESULTS
FC Virginia 10 : Cedar Stars Academy-Monmouth 0 (09/08)