U.S. Soccer Foundation grants $244,368 to underserved communities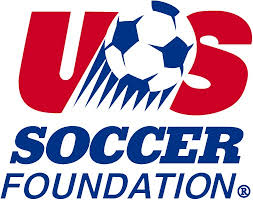 WASHINGTON (Via U.S. Soccer Foundation) – The U.S. Soccer Foundation has announced it has awarded nine grants totaling $244,368 to build and enhance safe places to play in seven communities across the country.
In its continued effort to improve health outcomes for children in underserved communities through soccer programming, the U.S. Soccer Foundation awards grants to support soccer programs and field-building initiatives nationwide. Non-profit organizations eligible to receive grant funding include those that provide children with the opportunity to play soccer and programming that promotes healthy youth development.
"The U.S. Soccer Foundation is proud to support organizations that are working to give kids safe and accessible places to play," said Ed Foster-Simeon, President & CEO of the U.S. Soccer Foundation. "We know that making these spaces available to youth not only introduces them to the game of soccer, but also encourages a healthy and active lifestyle."
Nine awards were distributed this grant cycle as part of the Foundation's Safe Places to Play program. Across the country, children in underserved communities face an acute shortage of safe places to play largely because there isn't enough space in which to create them or funding to maintain them. Safe Places to Play gives kids safe and accessible areas to play by funding the costs of design, construction, surfacing and enhancement in these communities.
Since its inception in 1994, the U.S. Soccer Foundation has awarded more than $100 million in grants to non-profit organizations in all 50 states and the District of Columbia. Support for the U.S. Soccer Foundation's grant process is provided by the Foundation's corporate partners, including Hellas Construction, Hunter Industries, Kwik Goal, Musco Sports Lighting, Soccer.com, and Sport Court.
Summer 2016 Safe Places to Play Grant Recipients
Borough of Bound Brook (Bound Brook, NJ)
Castro Valley Unified School District (Castro Valley, CA)
City of Bell (Bell, CA)
Soccer in the Streets (Atlanta, GA)
Street Soccer USA (Philadelphia, PA)
Urban Edge (Roxbury, MA)
Wells High School (Chicago, IL) *received three grants