U.S. Soccer Development Academy semifinals match-ups set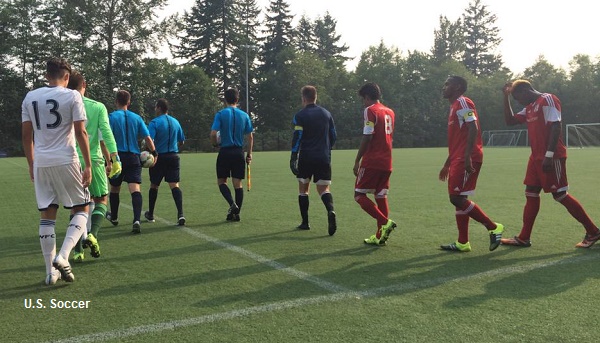 The U.S. Soccer Development Academy semifinal matches have been decided, as four U-15/16 teams and four U-17/18 squads have stamped their tickets to the StubHub Center in Carson, Calif. for the final rounds of the Academy playoffs.
Following the group stages last week, the quarterfinals were decided on Tuesday and Wednesday on the home fields of the higher seeded teams. In the U-15/16 age group, FC Dallas earned a 6-0 win over Connecticut's Beachside SC, Philadelphia Union upended New England Revolution thanks in large part to a Raheem Taylor-Parkes hat trick, Andrew Carleton sparked Georgia United with a brace in their 2-2 draw with Vancouver Whitecaps FC which ended with Georgia prevailing in penalty kicks, and Brian Saramago recorded a hat trick to lead New York Red Bulls over Chivas USA 4-2.
In the U-17/18 age group, Edgar Duran's 2 goals led Real Salt Lake over Shattuck-Saint Mary's 2-1, San Jose Earthquakes blanked PDA 3-0, Ryan Sierakowski's hat trick paced Chicago Fire in a close 4-3 victory over Houston Dynamo, and Montréal Impact FC used a balanced attack to defeat Real So Cal 3-1.
See below for a look at the semifinal match-ups, which take place on Thursday, July 16 followed by the finals on Saturday, July 18 in Carson.
+USSDA Semifinals and Finals Schedule
U15/16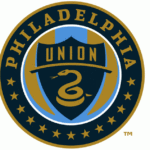 Philadelphia Union
Coach: Jeff Cook
Regular Season Record: 21-3-2
Goals For: 72 | Goals Against: 18
Despite finishing the regular season 21-3-2, the Union finished six points behind the New York Red Bulls for first place in the Atlantic Division. Still, the Union earned the No. 2 seed and dominated Group F en route to the quarterfinals. There, forward Raheem Taylor-Parkes produced a hat trick in the team's come-from-behind win against the New England Revolution. The Union feature a steady attack and a stout defense, led by defender Auston Trusty and goalkeeper Andrew Verdi.
Vs.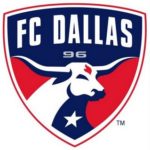 FC Dallas
Coach: Luchi Gonzalez
Regular Season Record: 19-3-5
Goals For: 86 | Goals Against: 28
FC Dallas claimed the No. 3 seed after going 19-3-5 and winning the Frontier Division by 29 points. The team's dominant performance continued into the postseason, as FC Dallas outscored its opponents 7-0 over three matches in Group B and walloped No. 6 Beachside SC, 6-0, in the quarterfinals July 8. Midfielders Giovanni Montesdeoca and Devin Vega lead a high-powered offense, which scored a league-best 86 goals in the regular season.
—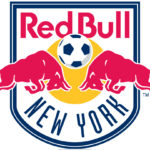 New York Red Bulls
Coach: Simon Nee
Regular Season Record: 23-1-2
Goals For: 74 | Goals Against: 19
Behind forward Brian Saramago, who has scored 31 goals in 30 games, the New York Red Bulls finished first in the Atlantic Division at 23-1-2 and are the top seed in the USSDA playoffs. The Red Bulls swept through Group G with ease — they went undefeated while scoring 15 goals in three games — and continued their success in the knockout round with a 4-2 victory over No. 8 Chivas USA.
Vs.
Georgia United
Coach: Dave Smith
Regular Season Record: 21-8-7
Goals For: 77 | Goals Against: 39
A 21-8-7 record and a second-place finish in Southeast Division was enough for Georgia United to secure the No. 5 seed and play in Group D. After a 3-0 showing in the group stage, Georgia United squeaked past No. 4 Vancouver Whitecaps FC in penalty kicks. Forward Patrick Okonkwo in undeniably the top goal scorer while goalkeeper Samuel Morton has been solid in net.
U17/18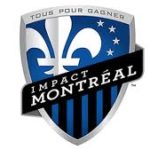 Montreal Impact FC
Coach: Jason Di Tullio
Regular Season Record: 22-2-2
Goals For: 85 | Goals Against: 17
Montreal Impact FC's domination of the Northwest division — it went 22-2-2 and finished 24 points ahead of the second-best squad — earned itself the top seed. After finishing Group E play with two wins and a draw, which was enough to advance to the knockout rounds, the Impact claimed a 3-1 win over No. 8 Real So. Cal. Forwards Samuel Duffek and Badreddine Boulajoul pace the offense as defender Simon Lemire helps stymie opposing attacks.
Vs.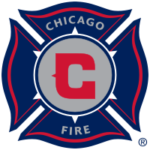 Chicago Fire
Coach: Larry Sunderland
Regular Season Record: 14-4-9
Goals For: 65 | Goals Against: 35
At 14-4-9, the Chicago Fire finished one point ahead of Shattuck-Saint Mary's to earn the Mid-America Division title. The Fire feature a dominant scorer in forward Ryan Sierakowski, who has scored 27 goals in 31 games. In the Fire's 4-3 quarterfinal win over No. 6 Houston Dynamo, Sierakowski notched a hat trick, with his third score serving as the game-winning goal in the 90th minute to secure the victory.
—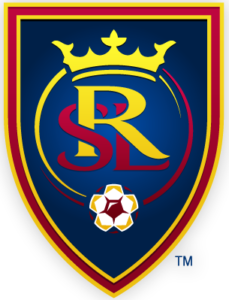 Real Salt Lake AZ
Coach: Martin Vasquez
Regular Season Record: 32-3-4
Goals For: 161 | Goals Against: 33
After finishing at the top of the Southwest Division at 32-3-4, Real Salt Lake AZ earned the No. 2 for in the USSDA playoffs. An unblemished record in three contests put Real Salt Lake AZ atop Group B and into the quarterfinals, where it held on for a 2-1 win over No. 7 Shattuck-St. Mary's on July 7. Forwards Edgar Durant and Damian German provide the scoring while defender Erik Holt steadies the defense.
Vs.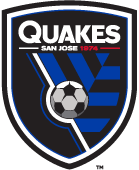 San Jose Earthquakes
Coach: Marquis White
Regular Season Record: 23-7-3
Goals For: 78 | Goals Against: 42
The San Jose Earthquakes claimed the third seed after going 23-7-3 to win the Northwest Division. Despite taking a draw in their opening match in Group G, the Earthquakes advanced after winning their next two games. Then, they defeated No. 5 Player Development Academy, 3-0, to reach the semifinals. The Earthquakes feature a balanced scoring attack — no player had more than 16 goals in the regular season — led by midfielder Amir Bashti and forwards Yousef Diyab and Zachary Penner.