U.S. Soccer Development Academy holds 2015 playoff draw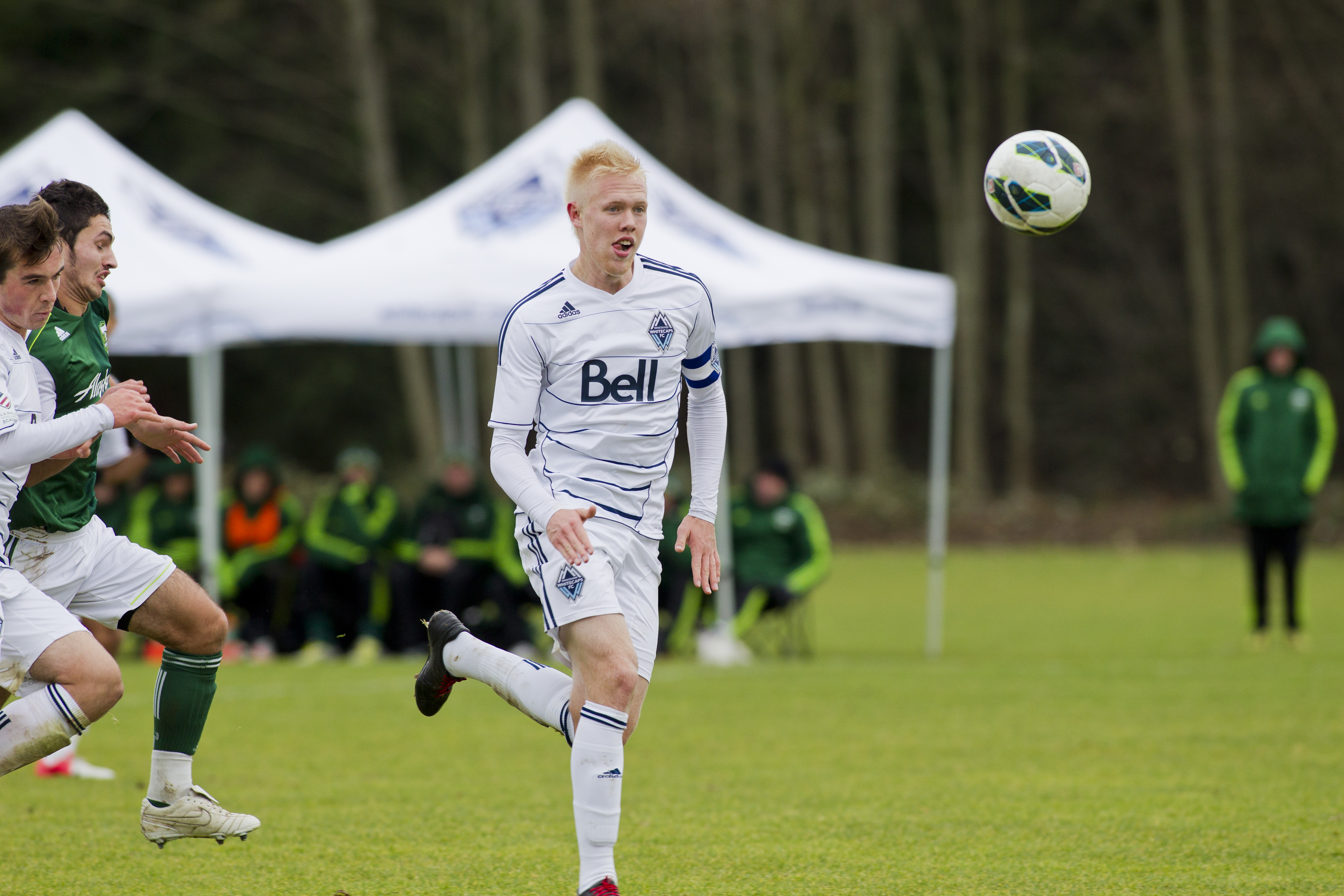 CHICAGO (Via U.S. Soccer) –The Development Academy conducted its 2014-15 Playoff draw on Wednesday, June 10 at U.S. Soccer House, as the U-15/16 and U-17/18 teams were drawn into eight groups of four teams each.
The Academy Playoffs will be held June 23-26 at Grand Park in Westfield, Indiana. There will be two featured games streamed live on ussoccer.com on June 23 and June 24. Kickoff for those games will be at 6:30 p.m. ET / 4:30 p.m. PT.
The Academy Playoffs field was determined through 21 automatic qualification spots and 11 wild card berths. The automatic qualifiers included the top three teams from each division.
Teams were ranked by points per game from the 2014-15 season. From there, the 32 Playoff teams were seeded and placed into four pots of eight teams. The eight seeds in each pot are then placed into Groups A through H in a similar fashion to a FIFA World Cup draw. Teams were drawn into groups according to seeds and division, and teams could be placed back into their respective pot if drawn with a divisional opponent, resulting in a new selection.
Among some of the notable draw results, Group A of the U-15/16 Playoffs features Crew SC Academy Wolves, a team who only experienced two losses the entire season. Also, Capital Area RailHawks Academy- CASL is tied for second in the age group for goals with 85 alongside none other than the 2013-14 defending champion LA Galaxy The defending champions join FC Dallas in Group B, the team that leads the entire age group in goals with 86.
In Group F of the U-15/16 age group, the Houston Dynamo will look to overtake a strong Philadelphia Union team that enters the Playoffs as the second seed. Houston however, is also in top form, as the team hasn't lost a match since March. Finally, the first seeded New York Red Bulls will compete in Group G having lost only one game all season and are the holders of what is the longest unbeaten streak of the season (17). The Red Bulls will look to keep up that performance during the postseason.
In the U-17/18 age group, Group B is set to present a strong challenge as it has Real Salt Lake AZ as one of its four teams. RSL finished the regular season with an outstanding 100 points. RSL also scored 161 goals, for an average of 4.12 goals per game, the most in Academy history, and finished with a goal differential of +128, only conceding 33 goals.
U-17/18 defending champions Players Development Academy finished the season with a 10 game unbeaten streak and will join the likes of Pateadores, Sockers FC, and Colorado Rush in Group C in what is to be a very intense battle to advance to the Knockouts.
The top team from each group will advance to a single-game knockout round played at the higher seed's home facility. The U-17/18s will play on July 7 followed by the U-15/16s on July 8. The four winners from the Knockouts will advance to the Academy Championships which take place on July 16 in Carson, California. The Championship games for each age group will be played on July 18.
2014-15 Development Academy Playoffs: U-15/16s
Group A 
1. Crew SC Academy Wolves
2. Capital Area RailHawks Academy-CASL
3. New England Revolution
4. Seattle Sounders FC
Group B 
1. FC Dallas
2. LA Galaxy
3. St. Louis Scott Gallagher Missouri
4. South Carolina United Battery Academy
Group C 
1. Sockers FC
2. Real Colorado
3. San Jose Earthquakes
4. Chivas USA
Group D 
1. BW Gottschee
2. Georgia United
3. Players Development Academy
4. Real So Cal
Group E 
1. Orlando City SC
2. Beachside SC
3. Dallas Texans
4. Bethesda-Olney
Group F 
1. Philadelphia Union
2. Houston Dynamo
3. Weston FC
4. Everton FC Westchester
Group G 
1. New York Red Bulls
2. Portland Timbers
3. Solar Chelsea SC
4. IMG Academy
Group H 
1. Vancouver Whitecaps FC
2. Arsenal FC
3. Chicago Magic PSG
4. Concorde Fire

2014-15 Development Academy Playoffs: U-17/18s
Group A 
1. D.C. United
2. Vancouver Whitecaps FC
3. Shattuck-Saint Mary's
4. Oakwood SC
Group B 
1. Real Salt Lake AZ
2. FC Dallas
3. Chicago Magic PSG
4. Concorde Fire
Group C 
1. Pateadores
2. Players Development Academy
3. Colorado Rush
4. Sockers FC
Group D 
1. Capital Area RailHawks Academy-CASL
2. Seattle Sounders FC
3. Real So Cal
4. Solar Chelsea SC
Group E 
1. Montreal Impact FC
2. Kendall SC
3. LA Galaxy
4. Philadelphia Union
Group F 
1. New York Red Bulls
2. Chicago Fire
3. Sporting KC
4. BW Gottschee
Group G 
1. San Jose Earthquakes
2. Texas Rush
3. Indiana Fire Academy
4. Charlotte Soccer Academy
Group H 
1. Houston Dynamo
2. Crossfire Premier
3. Orlando City SC
4. Vardar