U.S. Soccer Development Academy East Conference Recap: Week 8
Match-ups between division rivals PDA and New York Red Bulls Academy, Beachside SC and Oakwood SC, and Kendall SC and Orlando City SC highlighted a busy weekend in the U.S. Soccer Development Academy East Conference.
Match Recaps
U13/14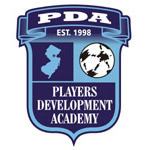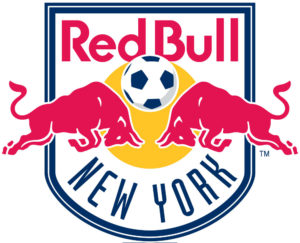 Players Development Academy 2, New York Red Bulls 1
New York Red Bulls entered with six wins and one tie to start the season. It scored 31 goals in seven games and allowed seven. Plus, it faced off with Players Development Academy, which was 1-2 heading into Saturday's matchup. Its unbeaten streak would end at the PDA Soccer Complex, as the home team scored the go-ahead goal with 12 minutes remaining to hand the Red Bulls their first loss. While the teams traded goals in the first half, PDA's Randy Arronis goal after the break provided his team the only cushion it needed to secure the victory.
+Read: U.S. Soccer Development Academy adding U-12 level in 2016
U15/16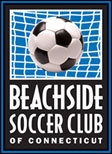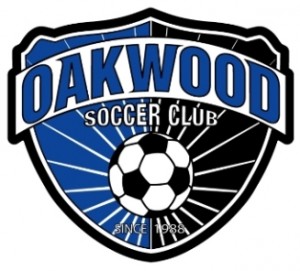 Beachside SC 2, Oakwood Soccer Club 1
Beachside SC followed up two winless results with back-to-back victories, the second of which came Saturday against Oakwood Soccer Club. Behind Travis Van Brewer's goal in the 53rd minute, Beachside SC held a one-goal advantage early in the second half. But Oakwood Soccer Club, which entered the match on a five-game unbeaten streak, responded with a goal from Joseph Naylor seven minutes later. The game moved into the 76th minute with the teams still knotted at one. However, Ryan Ruff netted the go-ahead goal to send Beachside to a 2-1 victory, its fifth of the season.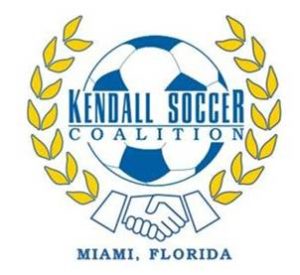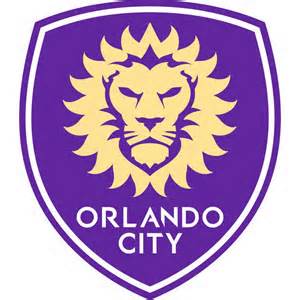 Kendall SC 2, Orlando City SC 0
Kendall SC moved to 6-0 on the season after a two-goal victory over Orlando City SC on Saturday afternoon. Gabriel Ortiz provided the opening goal in the 23rd minute while Truman Gelnovatch's score a half hour into the second half provided Kendall SC with some insurance. Its seventh win may be harder to come by than the previous six, however, as Kendall SC plays Weston FC on Oct. 31. Weston FC is 8-0 and has outscored its opponents, 26-7, over that span.
U17/18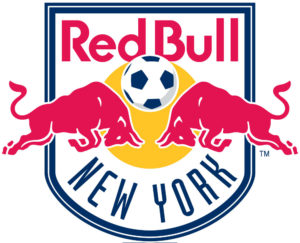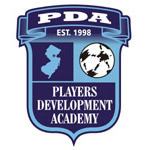 New York Red Bulls 5, Players Development Academy 0
While both teams entered this match without a loss, New York Red Bulls displayed its ability to dominate the Atlantic Division's top teams. The game remained close at intermission, as the 33rd-minute from Ryan Mingachos gave the Red Bulls a 1-0 lead heading into the break. From then on, though, PDA unraveled. First Pierre Reedy and Callum Johnson scored in the 63rd and 67th minute, respectively. Noah Powder followed five minutes later to make the score 4-0. And on top of that, Jared Gilbey scored moments before the final whistle to put the finishing touches on a blowout victory.
+Read: U.S. U-17s sluggish, unsettled in World Cup-opening loss to Nigeria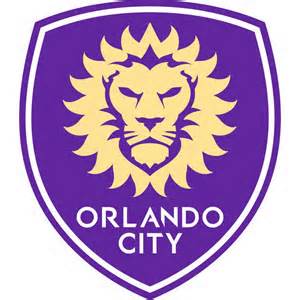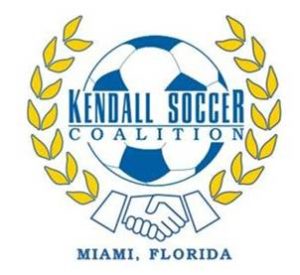 Orlando City SC 2, Kendall SC 0
Behind goals from Nathaniel Adamolekun and David Loera, Orlando City SC earned its fourth win while handing Kendall SC its first defeat of the season.
"Both teams set themselves out to attack, which made for a quite exciting game," Orlando City SC coach Darren Powell said. "I felt we created several chances, more so in the second half, and we just converted on our chances and they didn't convert on theirs during the course of the match."
After back-to-back draws to start the year, Orlando SC has won four of its past five games. But Powell said his team looks at the games individually, hoping its performance in each match propels Orlando SC to a gaudy record and a postseason berth.
Powell said there are three of four returning players from last year's U17/18 team, while the majority of the squad is comprised of players who moved up from the U15/16 division.
And while Powell did mention a specific area the team needs to improve, his hopes Orlando SC can continue to grow as a unit as the season progresses.
"We'll come back here Monday and look at what we did well from the game and what we need to improve upon the game," Powell said.
+Read: Sleeping giant stirs as Chris Leitch overhauls San Jose Earthquakes' youth academy
Other Match-Ups
U13/14
Metro Division
Cedar Stars Academy 5, Met Oval 0
NJSCA 5, New York Soccer Club 3
New England Revolution 4, World Class FC 1
North Atlantic Division
PA Classics 1, Prince William Courage 0
Richmond United 3, Baltimore Armour 2
Continental FC DELCO 2, Lehigh Valley United 0
Northeast Division
NJSCA 5, New York Soccer Club 3
Everton FC Westchester 3, FC Boston Bolts 1
BW Gottschee Academy 5, Albertson SC 2
New York City FC Academy 8, Seacoast United 0
Oakwood Soccer Club 3, Beachside SC 2
Continental FC DELCO 2, Lehigh Valley United 0
New England Revolution 4, World Class FC 1
South Atlantic Division
Carolina Rapids @ Georgia United (Saturday at 2 p.m.)
South Carolina Battery Academy @North Carolina Fusion (Saturday at 2:30 p.m.)
Charlotte Soccer Academy 1, Concorde Fire 1
Orlando City SC 2, Kendall SC 0
Charlotte Soccer Academy @ Georgia United (Sunday at 9 a.m.)
Triangle Futbol Soccer Alliance 3, South Carolina Battery Academy 0
Carolina Rapids @ Concorde Fire (Sunday at 1:30 p.m.)
Sunshine Division
Orlando City SC 2, Kendall SC 0
Chargers Soccer Club 2, Jacksonville FC 1
U15/16
Atlantic Division
D.C. United 3, Continental FC Delco 0
Baltimore Armour 1, Richmond United 1
New York Red Bulls 2, Players Development Academy 0
Bethesda-Olney 2, Philadelphia Union 2
Continental FC DELCO 1, Richmond United 1
Northeast Division
Montréal Impact FC 2, Seacoast United 0
Everton FC Westchester 3, FC Boston Bolts 0
BW Gottschee Academy 1, Albertson SC 0
New England Revolution 1, Empire United 0
Southeast Division
Concorde Fire 2, Charlotte Soccer Academy 0
Kendall SC 2, Orlando City SC 0
Georgia United 4, Carolina Rapids 3
Concorde Fire 3, Carolina Rapids 0
Charlotte Soccer Academy @ Georgia United (Sunday at 11:30 a.m.)
Chargers Soccer Club 2, South Carolina Battery Academy 1
North Carolina Fusion 1, Capital Area Railhawks 0
U17/18
Atlantic Division
Richmond United 5, Baltimore Armour 0
D.C. United 4, Continental FC Delco 0
Philadelphia Union 3, Bethesda-Olney 2
Richmond United 6, Continental FC DELCO 0
Northeast Division
Seacoast United 3, Montréal Impact FC 3
FC Boston Bolts @ Everton FC Westchester (Saturday at 11:45 p.m.)
BW Gottschee Academy 5, Albertson SC 0
Beachside SC 1, Oakwood Soccer Club 0
New England Revolution 0, Empire United 0
Southeast Division
Charlotte Soccer Academy 1, Concorde Fire 1
Orlando City SC 2, Kendall SC 0
Carolina Rapids 2, Georgia United 2
Carolina Rapids @ Concorde Fire (Sunday at 9 a.m.)
Georgia United 2, Charlotte Soccer Academy 1
Chargers Soccer Club @ South Carolina Battery Academy (Sunday at 9 a.m.)
North Carolina Fusion 1, Capital Area Railhawks 0