U.S. Soccer Development Academy East Conference Recap: Week 3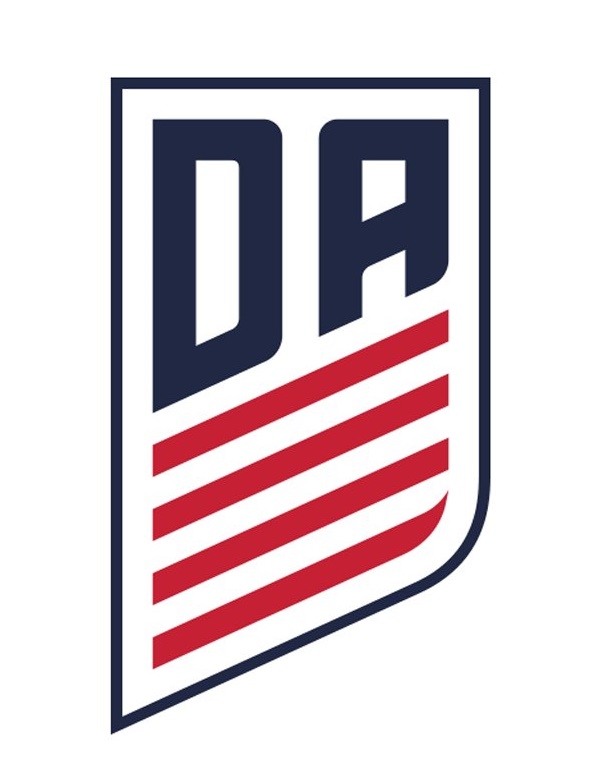 U.S. Soccer Development Academy East Conference clubs continued early season action over the weekend.
Continue reading for a recap of some of the most notable performances in the U-14, U-15/16 and U-17/18 age groups.
U-14
The newly-formed Virginia Development Academy continued its strong start to the season, picking up its third victory in its first four games of the season on Saturday, defeating Loudoun Soccer 3-0. Ryan Yankee, Noah Murdaugh and Griffin Yow scored in a span of seven minutes to seal the game. VDA has now outscored opponents 10-1 over the course of its three wins.
Baltimore Armour bounced back from a loss last weekend with a dominant 4-1 victory over PDA, as midfielder Nile Keiller led the attack with a brace. Defender Domenico Caltabiano and forward Alexander Krause each found the net as well, helping Baltimore improve to 2-1-0 on the season.
An overpowering attack and a tough team defensive effort propelled the New England Revolution to a win and a draw on the weekend, as the team rallied from a scoreless tie against Oakwood SC on Saturday with a 7-1 rout of World Class FC on Sunday. Michael Balleani and Damien Rivera each found the back of the net twice in Sunday's blowout win, while goalkeepers Tristan Stephani and Connel O'Brien recorded clean sheets over the course of the weekend.
Seacoast United remained unbeaten through two games, picking up a 3-1 win over World Class FC on Saturday. Jaylen Morris, Mark Huynh and Rahul Drukpa piled up three goals in an 11-minute span as all of the scoring came late in the second half, beginning with Morris' strike in the 72nd minute.
Goalkeeper Gabriel Barros and the Arlington Soccer back line needed just one goal from the offense in order to secure a win against Continental FC DELCO, as the Northern Virginia side escaped with a 1-0 victory on Saturday afternoon. Ian Belfort, Jonah Garufi and Diego Gonzalez each played the full 80 minutes on the Arlington back line, as midfielder Kyle Burbage netted the game-winner in the 74th minute. Arlington improved to 2-1-0 with the win.
D.C. United Academy picked up its third win through its first four matches of the season on Sunday, torching Richmond United 5-0. Nick Andersen recorded a hat trick to lead the attack, and goalkeeper Hayden Evans earned the shutout in net. D.C. has outscored opponents 14-0 in its three wins so far this season.
+Read: USSDA East Conference Recap – September 10-11, 2016
Orlando City SC is still undefeated through three games, following a 4-0 throttling of in-state opponent Boca United FC. All four of Orlando's goals came in a 15-minute span during the second half, as Nico Diaz, Brennon Neff, Memphis Parker and Wasswa Robbins showcased the team's quick-striking abilities.
Another Florida side, Chargers SC, rolled to a 5-0 win against Tampa Bay United in which five different players notched a goal.
New York City FC's Nicholas Kapanadze had a day to remember against New York SC, recording a hat trick in his team's 6-1 victory on Saturday. Kapanadze and the NYCFC attack jump-started their production after the team played to 0-0 and 1-1 draws to open the season.
Another MLS Academy, the New York Red Bulls, earned a win behind what appears to be one of the most talented defensive units in the country, shutting down the Philadelphia Union 1-0. U.S. U-15 Boys National Team goalkeeper Alex Bobocea earned the clean sheet playing behind a stifling Red Bulls back line, anchored by another U.S. Youth National Team player in Danny Ramm, who played the full 80 minutes.
Connecticut side Beachside SC blew past FC Boston Bolts 5-0 on Sunday, receiving a two-goal performance from Amel Sehic. It was a promising bounce-back outing for Beachside, which had lost its first two matches coming in.
All Results
Saturday, September 17
Virginia Development Academy 3, Loudoun Soccer 0
Atlanta United FC 2,  Triangle Futbol Club Alliance 0
Capital Area Railhawks – CASL 3, Carolina Rapids 1
Concorde Fire 0, Georgia United 0
Arlington Soccer Association 1, Continental FC DELCO 0
Charlotte Soccer Academy 2, North Carolina Fusion 0
Baltimore Armour 4, Players Development Academy 1
Orlando City SC 4, Boca United FC 0
Weston FC 1, Kendall SC 1
Seacoast United 3, World Class FC 1
Cedar Stars Academy – Bergen 3, Met Oval 0
Armada FC Pro Academy 1, IMG Academy 1
Oakwood Soccer Club 0, New England Revolution 0
New York City FC 6, New York SC 1
Sunday, September 18
New York Red Bulls 1, Philadelphia Union 0
Chargers SC 5, Tampa Bay United 0
D.C. United 5, Richmond United 0
New England Revolution 7, World Class FC 1
Beachside SC 5, FC Boston Bolts 0
U-15/16
In what could prove to be one of the wildest finishes of the season, MLS Academy sides New York Red Bulls and Philadelphia Union each received late-game heroics in a see-saw battle which had three goals scored in the final six minutes of regulation. Following a defensive struggle in the first half, a Daniel Bloyou strike put the Union on top in the 51st minute. The Red Bulls finally netted an equalizer in the 74th minute as Scott Taylor found the net, and Aziel Jackson followed just four minutes later with what appeared to be the game-winner for New York. However, Philadelphia kept battling, and found the ultimate equalizer in the final minute on a score by second half substitute Iverson Brisma.
Michael Lantry recorded a brace to help power a dominant Empire United attack while the defense thwarted their opposition throughout the contest as Empire crusied to a 5-0 win over Seacoast United on Saturday. Jameson Railey, Jacob Schaffer and Ethan Thomas each played the full 80 minutes to anchor the defense.
Baltimore Armour earned its second win through its first three matches of the season, racking up five goals while shutting out a talented PDA squad. Christian Sorto notched two goals to lead the offense, as Joshua Morgan and Daniel Osuji played the full 80 minutes on the defensive unit. Goalkeepers Raffaele Mannarelli and Grant Farley combined for the clean sheet between the posts.
+Read: ECNL Mid-Atlantic Conference Recap – September 17-18, 2016
Another Maryland side, Bethesda SC, climbed to 2-1-0 with a 1-0 shutout of Cedar Stars Academy – Monmouth on Sunday.
D.C. United evened its record to 2-2-0 with a narrow 2-1 home win over Richmond United, behind goals from Bryce Orsini and Tonny Villatoro. Defender Aldo Moreno played the full 80 minutes for D.C. and goalkeeper Ryan Bilichuk earned the victory between the posts.
Charlotte Soccer Academy picked up its first victory, blanking NC Fusion 3-0 on Saturday behind a seventh minute goals by Isaiah Reid and a brace from Daniel Steedman. Goalkeeper Hector Cardenas III and the Charlotte back line kept Fusion off the scoreboard.
A pair of first half goals was all Orlando City SC needed to edge out Boca United FC 2-1 and pick up the team's first victory of the young season. U.S. Youth National Team forward Gabriel Segal scored the clutch game-winner in the 78th minute, rewarding a valiant effort by Bethesda goalkeeper Erich Kindermann and the back line. Trevor Child, Jack Hwang, Baraka Kiingi and Joseph King Jr all played the full 80 minutes in the shutout defensive effort.
All Results
Saturday, September 17
Charlotte Soccer Academy 3, NC Fusion 0
Empire United 5, Seacoast United 0
PA Classics 1, Continental FC DELCO 1
Baltimore Armour 5, Players Development Academy 0
Capital Area Railhawks – CASL 1, Carolina Rapids 1
New York Red Bulls 2, Philadelphia Union 2
Orlando City SC 2, Boca United FC 1
D.C. United 2, Richmond United 1
Weston FC 1, Kendall SC 0
Sunday, September 18
FC Boston Bolts 3, Beachside SC 0
Bethesda SC 1, Cedar Stars Academy – Monmouth 0
U-17/18
The perennial Development Academy powerhouse New York Red Bulls are off to another scorching start, as the team extended its season-opening winning streak to four with a 7-2 rout of the Philadelphia Union. Zachary Ryan had a hat trick within the first 54 minutes of play, and Chris Bermudez recorded a brace in the first 47 minutes to pace the Red Bulls offense on Saturday.
Baltimore Armour earned its third straight victory to begin the season, outlasting PDA 3-1 at home. Three different players – Jacob Williams, George Stephen Nichols and Joshua Cruz – scored for the balanced Armour offense, as goalkeeper Alexander LeFevre and the back line limited the potent PDA attack to just one goal.
[player_box id=54893 leftright=right]
D.C. United hosted Richmond United at Evergreen SportsPlex and put on a good show for the home crowd, racking up four goals while earning the clean sheet defensively. Edison Giron, Nelson Blanco, Eric Matzelevich and Dominic-Maximilian Duncan found the net for the balanced D.C. offense, and goalkeeper Noah Lawrence recorded the shutout win.
CASL had a strong all-around team performance in its first win of the young season, a 4-0 rout of Carolina Rapids. Second half sub Robert Conger led the scoring with a pair of goals, while Alex Rose and Lucas Del Rosario also found the net.
[player_box id=71352 leftright=right]
Orlando City SC won its second straight game in dominant fashion, downing Boca United FC 4-0 at home on Saturday afternoon. Four players scored for Orlando in the victory, with three goals coming in the second half.
Sebastian Betancur came off the bench in the second half and promptly made his presence felt, netting a pair of goals to help propel Weston FC to a 3-1 win over Kendall SC. It was Weston's second straight win to begin the season.
All Results
Saturday, September 17
Empire United 3, Seacoast United 1
NC Fusion 2, Charlotte Soccer Academy 1
PA Classics 1, Continental FC DELCO 1
Baltimore Armour 3, PDA 1
Capital Area Railhawks – CASL 4, Carolina Rapids 0
New York Red Bulls 7, Philadelphia Union 2
Orlando City SC 4, Boca United FC 0
D.C. United 4, Richmond United 0
Oakwood SC 2, New England Revolution 2
Weston FC 3, Kendall SC 1
Sunday, September 18
Beachside SC 0, FC Boston Bolts 0